UN Complicit in Islamic Oppression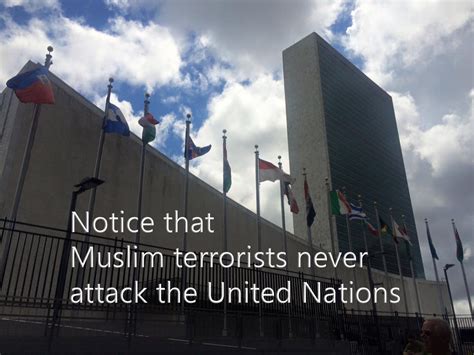 In the latest double-standard measure taken since the George Floyd killing on racial justice was that of the United Nations Human Rights Council (UNHRC). On June 17, the member-states of the UNHCR held "urgent discussions" of alleged "systemic racism, police brutality and the violence against peaceful protests" in the United States. This is nothing else but a ploy to distract innocent people in order to ensure that anarchy reins, subsequently allowing Islamists to carry out their sharia-based crimes.
It should be known that the UNHCR's 47-member countries include some of the world's most brutal and dictatorial regimes with egregious records of apartheid or police brutality—Burkina Faso (which initiated the session), Bangladesh, Cameroon, Democratic Republic of Congo, Pakistan, Somalia, Eritrea, Sudan and Qatar; Russia, Cuba, Saudi Arabia and China are expected to be elected to the council in October. The UNHRC, behind the pseudo-façade of promoting peace and equality, seeks to strip us of our God-given human rights in favor a false altruism and the Islamization of society. 
The latter can be seen in their ignoring and lack of action to halt atrocities committed in the name of Islam, such as forced marriages of prepubescent and teenage girls to adult men, having boys as sex slaves, the exploitation of women as property, the ongoing slavery in the Islamic world, including that of children, the death penalty for Muslims who convert to another religion,hate speech against Christians and Jews, etc.
In fact, the UNHRC has been relatively silent on the recent attacks against Christians, as reported by Islamic expert Raymond Ibrahim:
In Nigeria, according to a May 14 report by The Nigerian Voice: "Militant Fulani Herdsmen and Boko Haram … have intensified their anti-Christian violence … with hacking to death in the past four months and half of 2020 of no fewer than 620 defenseless Christians—470 by state-sponsored Fulani herdsmen and 250 by Boko Haram—and wanton burning or destruction of their centers of worship and learning.
In the Democratic Republic of Congo, according to the Thomson Reuters Foundation, Islamists from the Allied Democratic Forces, which had previously vowed allegiance to ISIS, murdered at least 17 people in the Christian-majority (95%) African nation. "They fired several shots in the air," a local said. "When the population was fleeing, they captured some people and cut them up with machetes." In late 2019, the same group murdered a pastor after he refused to stop preaching and convert to Islam.

 
In Uganda a Muslim father burned his daughter, Rehema Kyomuhendo (24 years of age) for converting to Christianity. On the night of May 4, while she and her father were staying at her aunt's home, she called a Christian associate: "As she was sharing Christ with me, I was so overjoyed," Rehema later explained, "and my father heard my joy and woke up, came from his bedroom furiously and started beating me up with blows, slaps and kicks." He also shouted that he was "going to kill her." He broke a gas container, lit the pieces with the unspilt fuel, and began to burn his daughter. Her cries awakened her aunt, who protected her from a pro-sharia sheikh. Last reported, Rehema was expected to need more than a month of hospitalization due to "serious burns on her leg, stomach, rib area, near her neck and on part of her back." No one has "reported the assault to police for fear that her father might try kill her."
Keep in mind that the UN supports domestic terrorists groups, like Antifa—on June 19 the U.N. Geneva's official Twitter account posted: "U.N. human rights experts express profound concern over a recent statement by the U.S. Attorney-General describing Antifa and other anti-fascist activists as domestic terrorists, saying it undermines the rights to freedom of expression and peaceful assembly in the country."
It should, therefore, be no surprise why Muslim heads of state and jihadists continue to get away with their crimes. Anyone who criticizes the former is a bigot, anyone who criticizes the latter is an Islamophobe, as both groups are protected by the UN.
__________________________________________________
Mario Alexis Portella is a priest of the Cathedral of Santa Maria del Fiore and Chancellor of the Archdiocese of Florence, Italy. He has a doctorate in canon law and civil law from the Pontifical Lateran University in Rome; he also holds a M. A. in Medieval History from Fordham University, as well as a B.A. in Government & Politics from St. John's University. He is also author of Islam: Religion of Peace? – The Violation of Natural Rights and Western Cover-Up.