The Islamic Disease of Apostasy
While Americans all of the sudden have forgotten about the COVID-19 amidst the staged riots after the George Floyd killing—notice how social distancing is not a problem for those hooligans who only want to destroy civilization—there is still one deadly disease that continues to be ignored despited killing hundreds of millions for 1,400 years: the Islamic persecution of not just Christians and Jews, but Muslims who leave Islam.
Part of the tragedy in the Islamic world is that it is embedded in Sharia law, the guide to Muslim daily living, which is founded on the sayings of Muhammad (hadiths); doctors of the law (fuqahā') use these sayings to exercise a quasi-absolute authority over the Muslim faithful. Authorization for rigid punishment in Islamic countries, such as capital punishment for Muslims who cease to observe Islam or convert to another religion, is based on the hadiths that quote the Prophet of Islam, such as
The execution for apostasy is even sustained in  Islamic countries considered "pro-Western," such as Morocco even though it has accepted, in theory at least, Article 18 of the Universal Declaration of Human Rights, which includes the right "to change … religion or belief." In order to justify the disavowal of this article, the Prophet's statement is now understood to mean "whoever abandons the umma should be put to death.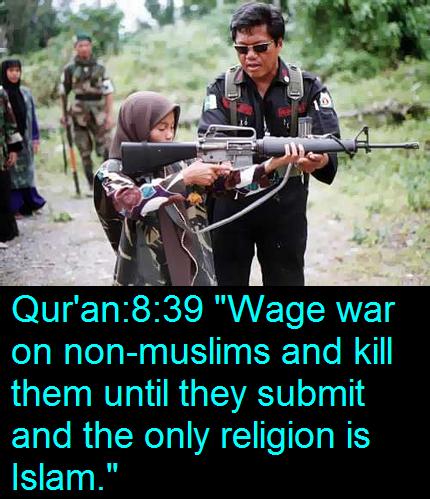 The term umma is pertinent to the time of Muhammad and is to be understood within the context of two nations that are at war with each other; the problem of apostasy was, therefore, a political one. To abandon Muhammad's company and pass onto the enemy camp was a betrayal. Therefore, it was justifiable that whoever left his community and sided with its adversary should face death. Today, the umma refers to a group of Muslims, and consequently, whoever abandons his confreres (the individual and/or group) is to be punished. 
Historically, this  tenet led the Riddah (apostasy) wars (632-33) in which the Caliph Abu Bakr's intransigent and belligerent response towards those who refused his governance forced secessionists and the non-converted to submit to Islam.
Other Islamic "moderate" countries, like Jordan, where the civil courts are still governed by Sharia Law,  have someone to complain against you if you reject Islam. Like Saudi Arabia, Egypt or Iran apostasy can result in criminal punishment.
As personally stated by Jordanian-born Rami Dabbas—who left Islam after becoming fed up with all the jihadist violence and intolerance and persecution of non-Muslims—he himself was harassed when he became an atheist and thereafter has had his life threatened for embracing Christianity:
"I was attacked by three radical Muslims. I also received threats from a radical Salafi movement under the leadership of Jarrah Rahahleh, an international terrorist who used to send jihadists to Syria, Iraq and Afghanistan and was arrested many times by Jordanian authorities. Further threats came from an Islamist named Miqdad al-Dabbas, who is currently in jail for terrorism charges and was in Syria, Iraq and Afghanistan to fight with Al-Qaeda."
The  suppression of religious freedom is enshrined in both the Quran and the hadiths. Yet many quote the Quranic verse: "There shall be no compulsion in [acceptance of] the religion," (Sura 2, Verse 256) to dispel the taboo that Islam is not a tolerant religion.
As I explain at length in my book Islam: Religion of Peace? – The Violation of Natural Rights and Western Cover-Up, while the "no compulsion" passage may be seen by Westerners and Muslims as a proclamation of religious liberty, in practice, it was not. The People of the Book (Christians and Jews) who did not accept Islam were forced to pay taxes if they wished to continue living under the newly created Islamic community. Before engaging into cohesive explanation, the entire passage of verse 256 must be read: 
"There is no compulsion in religion. The right direction is henceforth distinct from error. And he who rejects false deities [Taghut] and believes in Allah has grasped a firm handhold which will never break Allah is Hearer, Knower."
It also cannot be read independently from other verses in the second sura but in unison with them, such as verse 193: "And right [fight] them until persecution is no more, and religion is for Allah. But if they desist, then let there be no hostility except against wrongdoers."
While no one seems to have gotten upset when the Somali Muslim migrant cop killed an unarmed white woman in Minneapolis in 2017—he was eventually sentenced to prison—in like manner the West has seemed to look away from those Muslim countries, even so-called moderate ones, that uphold laws that require Muslims who leave Islam to be punished.
__________________________________________________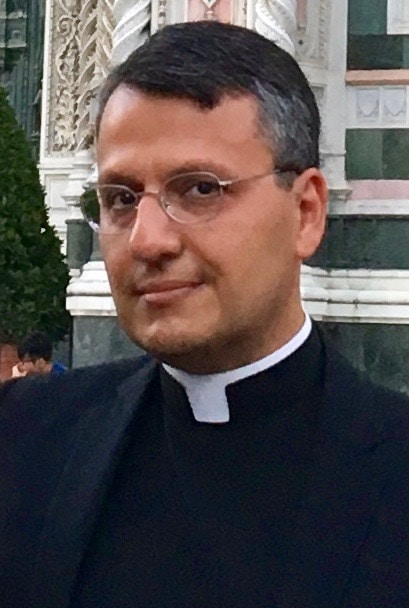 Mario Alexis Portella is a priest of the Cathedral of Santa Maria del Fiore and Chancellor of the Archdiocese of Florence, Italy. He has a doctorate in canon law and civil law from the Pontifical Lateran University in Rome; he also holds a M. A. in Medieval History from Fordham University, as well as a B.A. in Government & Politics from St. John's University.
* Sources not cited may be found in my book Islam: Religion of Peace? – The Violation of Natural Rights and Western Cover-Up.