Understanding Muhammad Free Download
Now (15 July 2016) you can download the latest edition of Understanding Muhammad for free. Many of you kept asking for a free copy of my book and I sent you the older edition.  I see the value of this book in delivering Muslims from the yoke of Islam and I recognize that many Muslims, especially those living in Islamic countries cannot afford to purchase it. So I made it free.
However, if you can afford buying the book, I would be greatly thankful if you make a small donation.  Sadly, bills have to be paid with money and your donation is much appreciated.
Ali Sina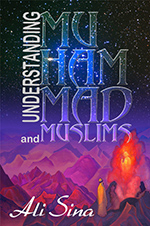 English
                                                          or here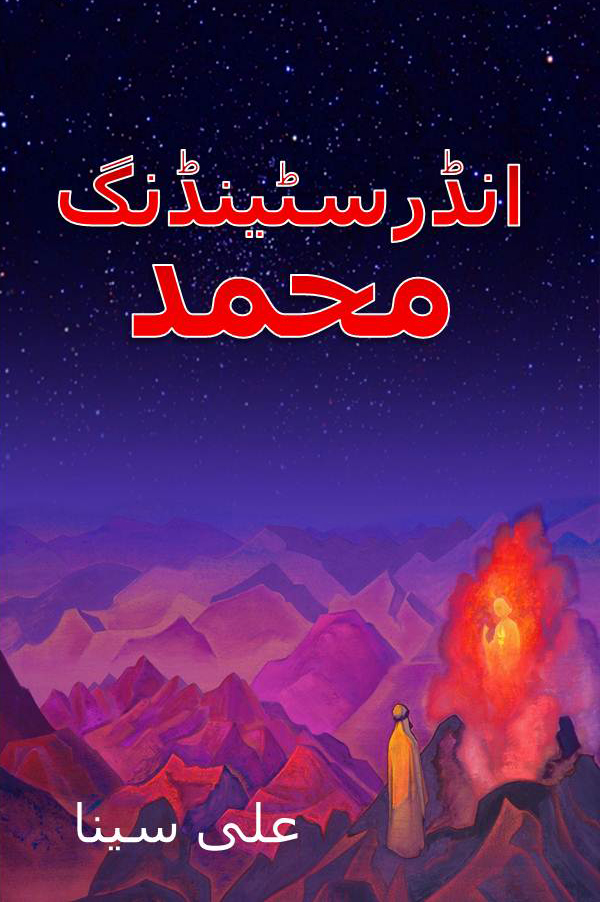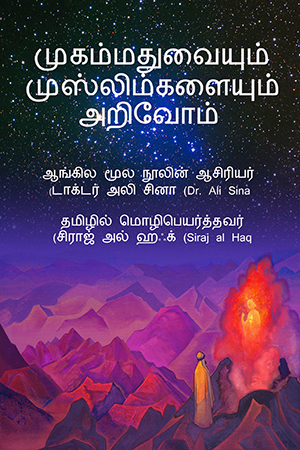 It is also available in Hindi now.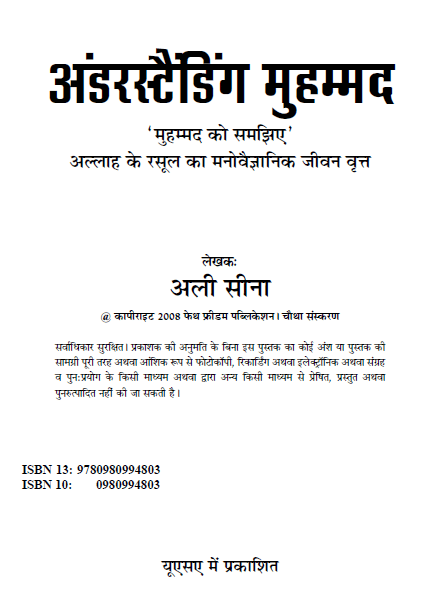 It is also available in Bangla here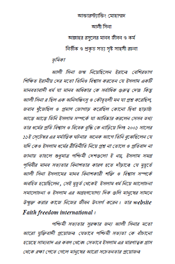 or here
                                             It is available in Kannada here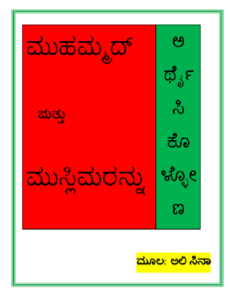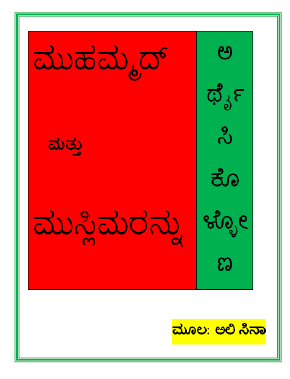 or here
It is available in Malayalam here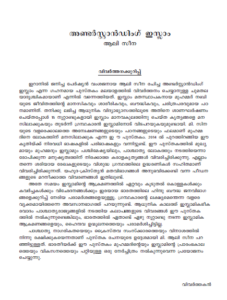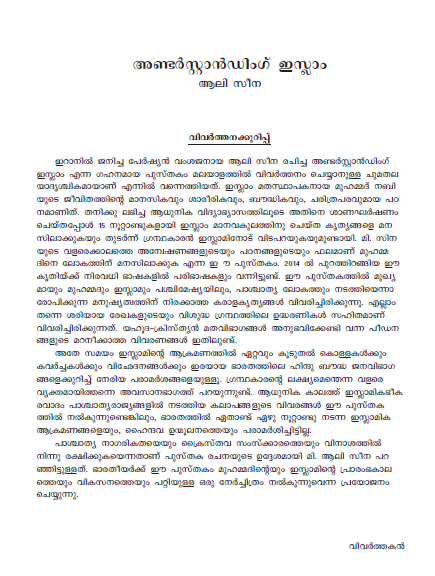 or here
Four other useful books available for free download are:
1- Debunking the myth of Science in the Quran (which exposes the tricks & lies of Zakir Naik too, available in Bangla, Tamil too)
2-A Short Biography of Muhammad (28 pages only, also available in Bangla, in Telugu and Tamil too)
3- Probing Islam-A debate Ali Sina vs Javed Ghamidi & Khaled Zaheer
4- Islamic Jihad- A Legacy of forced conversion, Imperialism and Slavery by M A Khan (also available in Bangla and in Tamil)