British MP David Amess stabbed to death in a terrorist attack
[Admin's comment: Names change, stories remain the same. The motivation for all these killings is the Islamic teachings of 'convert or kill or pay the jizyah tax'. Yet, the mainstream media is hesitant to call it what it is. People who know it is based on the Quran are scared of saying it for fear of being called 'Islamophobic, anti-Muslim bigots'. Therefore, the stories remain the same, day after day, month after month, year after year with no attempt to call a spade a spade. Another terrorist attack by a fanatic Muslim, this time killing a British MP, and yet no attempt to examine the cause behind it, which is the teachings of the Quran.]
A news report says:
https://www.sbs.com.au/news/stabbing-death-of-british-mp-david-amess-declared-a-terrorist-incident/6f25579f-c77c-485f-a327-236783900c92?fbclid=IwAR3uXEVH-Ux6o7odrCdRCLxhWBg0SwZ0jJov7NaIhuJmrjizldNmFnMqmEs
"Stabbing death of British MP David Amess declared a terrorist incident
The MP from Prime Minister Boris Johnson's Conservative Party was stabbed to death in a church by a man who walked into a meeting with voters from his electoral district.
Conservative British MP David Amess has been killed after being stabbed during an event in his local constituency in southeast England, in the second death of a UK politician while meeting voters since 2016.
British police have declared the fatal stabbing a terrorist incident.
"The early investigation has revealed a potential motivation linked to Islamist extremism," the Metropolitan Police said in a statement.
Local authorities arrested a 25-year-old man at the scene on suspicion of murder and recovered a knife.
Sir David, a pro-Brexit MP and father-of-five first elected to parliament in 1983, was attacked inside the Belfairs Methodist Church while holding a fortnightly consultation with his local constituents in Leigh-on-Sea, east of London.
He was 69.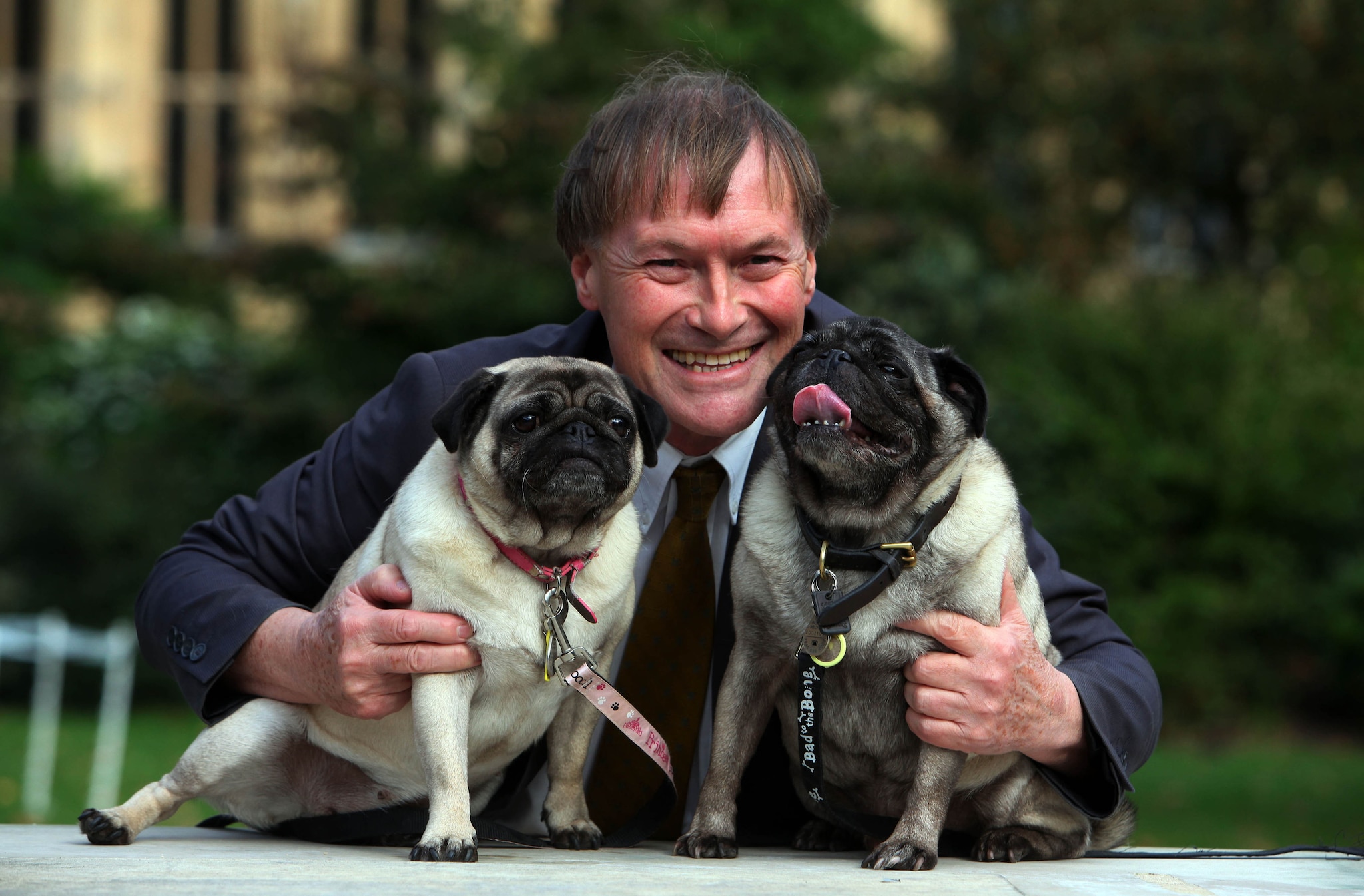 A 2013 file photo of Conservative MP David Amess with his pugs at the Westminster Dog of the Year competition Source: PA Wire
---
Prime Minister Boris Johnson was chairing a meeting with senior ministers in the west of England but promptly returned to London following news of the incident.
"The reason I think people are so shocked and saddened is above all he was one of the kindest, nicest, most gentle people in politics," he said of Sir David, calling him "a much-loved friend and colleague" and "a fine public servant".
Transport Secretary Grant Shapps called Sir David "a dedicated, thoughtful man and a true Parliamentarian, who lost his life while serving the constituents who he worked relentlessly for throughout his career".
Nazi-inspired loner gets life for murder of UK MP Jo Cox
Sir David is the latest British MP to have been attacked at his weekly constituency "surgery" with voters, which are typically held on Fridays when parliament is not sitting.
Pro-EU politician Labour MP Jo Cox was murdered by a far-right extremist in 2016 in the run-up to the Brexit referendum.
The Jo Cox Foundation, which was set up in her memory, tweeted that it was "horrified to hear the news of the attack".
"We are thinking of him, his family and loved ones at this distressing time," it added.
Ms Cox's widower Brendan described the stabbing of Sir David was "as cowardly as it gets".
"Attacking our elected representatives is an attack on democracy itself. There is no excuse, no justification."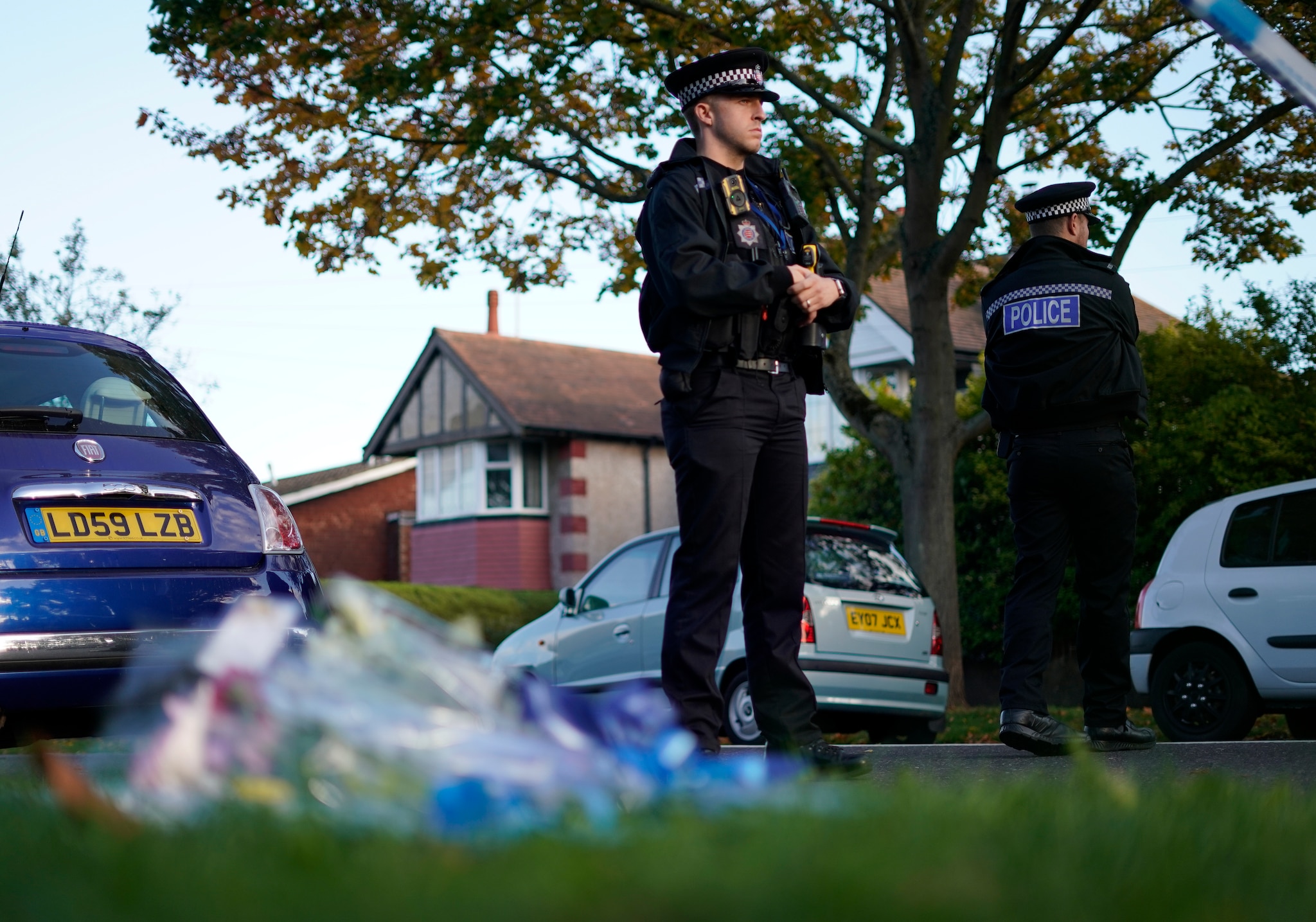 Police officers block one of the roads leading to the Belfairs Methodist Church Source: AP
---
Another Labour MP, Stephen Timms, was stabbed multiple times during an event in 2010, but recovered from "potentially life-threatening injuries" and is still an MP.
Mr Timms said he was "appalled" at the latest attack.
In January 2000, Liberal Democrat MP Nigel Jones was injured and his assistant killed by a man wielding a ceremonial sword at a constituency surgery in Cheltenham, western England.
Former Conservative leader Iain Duncan Smith expressed concern about the security risk of the local MP "surgeries".
"When you're not in your office, and you're in a public place… that means essentially, that the levels of security that sometimes you're advised to take can't be taken," he tweeted.https://www.sbs.com.au/news/video-player/1962451011996?dloff=1&playerName=shortcodeBritish MP stabbed to death at meeting with constituents
---
Sir David had advertised his upcoming surgery at the Belfairs Methodist Church in the small town of Leigh-on-Sea.
Paul Gardiner, 41, a barber at One Barbers Leigh-On-Sea, told AFP on Friday afternoon that "armed police and an ambulance" were on the scene.
"There's a couple of choppers around the place," he said.
Former prime minister David Cameron said: "Very alarming and worrying news reports coming from Leigh-on-Sea. My thoughts and prayers are with Sir David Amess and his family."
Opposition Labour leader Keir Starmer called the news "horrific and deeply shocking".