Uber's Rape Problem in India: No Woman is Safe in a Cab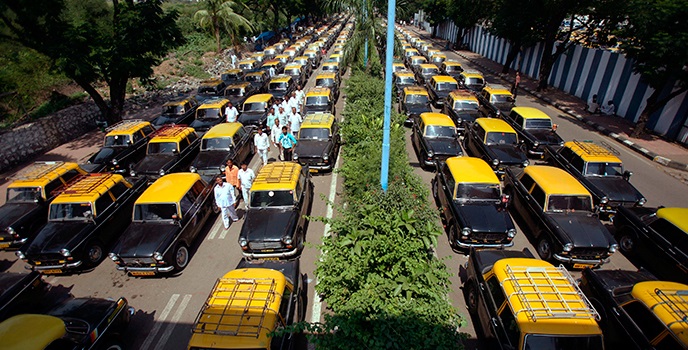 The number of taxi rapes and sexual assaults—in which largely immigrant, mainly Muslim drivers have raped or sexually harassed infidel girls and women, have been on the rise in Europe, particularly in England, Sweden, and Germany.
But there have been similar taxi rapes and/or sexual assaults in Canada and the United States as well, in DC, NYC,Chicago, and Florida.
The Dallas City Council is currently debating whether to allow Uber, a taxi competitor, to operate there. They are basing their deliberations on the taxi rapes in Uber taxis in India, and elsewhere.
The taxi service Uber has just been banned in New Delhi, as well as in Spain and Thailand because their drivers raped and sexually harassed their female passengers. In New Delhi, the drivers were Hindus, not necessarilyMuslims.
More than 7,000 people have signed a petition calling on ride-sharing app Uber to impose a manadatory seven-year background check on its drivers in India, as it does in the United States. One 25 year-old victim fell asleep, awoke to find the car in a secluded location where the driver, 32-year-old Shiv Kumar Yadav, allegedly raped her. Yadav had a previous conviction for the rape of a passenger.
Uber's spokesperson, Evelyn Tay, released a statement which read: "Our thoughts are with the victim of this terrible crime and we are working with the police as they investigate."