U.S. Resumes Pretentious Peace Talks with the Taliban
This Thursday U.S. special envoy to Afghanistan Zalmay Khalilzad said that he participated in a "lengthy" meeting with Taliban leaders as the militant group and Afghan government concerns mount that a peace deal could crumble amid ongoing violence and the coronavirus pandemic. The statement did not disclose the exact schedule of Khalilzad's trip, which began on Tuesday as he also pressed officials in India and Pakistan to help bargain an already twice-failed truce attempt with the terrorist group.
The last collapse of the agreement became apparent at the end of March after the U.S. State Department announced it was cutting $1 billion in aid for Afghanistan. The news came after the Secretary of State Mike Pompeo made an unanounced visit to Kabul to meet with Ashraf Ghani and Abdullah Abdullah, both of whom declared themselves president after last year's disputed elections—he also reportedly met the Taliban leaders in Qatar on March 23 in a bid to end the political deadlock; there was also been a refusal of rival factions to work together on a peace plan with the Taliban brokered on February 29.
What did the U.S. and the Taliban agree to?
Cease-fire. Negotiators agreed to a temporary reduction in violence and said that a lasting cease-fire among U.S., Taliban and Afghan forces will be part of intra-Afghan negotiations.
Withdrawal of foreign forces. The United States agreed to reduce its number of troops in the country from roughly 12,000 to 8,600 within 135 days. If the Taliban complies on its commitments, all U.S. and other foreign troops will leave Afghanistan within fourteen months. 
Intra-Afghan negotiations. The Taliban agreed to start talks with the Afghan government in March 2020. Throughout the negotiating process, the Taliban had resisted direct talks with the government, calling it an American puppet. But the Taliban has more recently indicated that talks are possible, with their deputy leader Sirajuddin Haqqani writing in a New York Times op-ed: "If we can reach an agreement with a foreign enemy, we must be able to resolve intra-Afghan disagreements through talks."
Counterterrorism assurances. The Taliban agreed that Afghanistan will not be used by any of its members, other individuals, or terrorist groups to threaten the security of the United States and its allies.
What are the latest developments?
Since signing the deal, the Taliban have mounted more than 4,500 attacks. The provinces hardest hit are also the ones that have the most cases of COVID-19, the disease caused by the novel coronavirus.

 

In a tweet, Khalilzad explained the meeting with Mullah Abdul Ghani Baradar, a co-founder of the Taliban, "sought progress on a range of topics: a reduction in violence, humanitarian ceasefire as demanded by the international community to allow for better cooperation on managing COVID-19 pandemic in Afghanistan."
Khalilzad also requested Taliban-linked militants the Haqqani—a militant group designated as a foreign terrorist organization by the Obama administration in 2012—release American Mark R. Frerichs, a Navy veteran turned contractor from suburban Lombard, who was abducted by Islamists in late January.
This marks the first public statement about the capture from a Trump administration official. Previously there were no public indications that Frerichs was part of negotiations between the U.S. and Taliban leadership or that his release is part of any peace deal. This drove Charlene Cakora, one of Frerichs' sisters, to plead: 
"The Taliban kidnapped my brother in January. In February, the U.S. signed a peace deal with the Taliban. My brother wasn't part of the deal. Now we are arranging for the Taliban and Afghan government to exchange thousands of prisoners. Why can't we make an American hostage be one of them?" The State Department also did not respond to a request for comment.
What are the challenges and flaws of the deal?
The agreement effectively made the Taliban a principal guarantor of U.S. counterterrorism interests, simultaneously making the terrorists part of the would-be Afghan government.

 

While in theory the deal holds out the tantalizing prospect of transforming Afghanistan from a problem that will require the perpetual military management of the U.S. into one that can be altogether resolved politically, it does not include secular reformers, such as The National Congress Party of Afghanistan (NCPA)—the only major opposition party that is not linked to an armed group. This is because the leader of the NCPA, Latīf Pedrām, who was a critic of Hamid Karzai's corrupt government, is an opponent of the Taliban and other Islamist groups.
There are no layouts to ensure that the Taliban will disavow its sharia-based human rights abuses against women, such as polygamy, child marriage, being forced to wear the burqa, stoning and flogging for adultery, imprisonment and beating for running away from their abusive husbands, denying them education and participation in the work force, etc.
Can we rely on the information the U.S. Government has made public?
Putting aside that the eighteen-year-old war has seen over 2,400 American soldiers have been killed and approximately 20,320 wounded, not to mention the trillions of dollars spent, American officials routinely issue inflated assessments of progress that contradict what is actually happening in Afghanistan. This would in the very least question the reality of achieving a truce with the Islamic militants.
The American military says the Afghan government effectively "controls or influences" 56% of the country. But that assessment relies on statistical sleight of hand. In many districts, the Afghan government controls only the district headquarters and military barracks, while the Taliban control the rest: 61%.
On paper, Afghan security forces outnumber the Taliban by 10 to 1, or even more. But some Afghan officials estimate that a third of their soldiers and police officers are "ghosts" who have left or deserted without being removed from payrolls. Many others are poorly trained and unqualified.
U.S. officials claim that at least the coalition has improved Afghan living standards. In 2002, they reported that 1,600 Afghan mothers died for every 100,000 live births—a rate comparable to Europe during the Middle Ages—by 2010, the U.S. Agency for International Development said the rate had improved drastically, falling to 327. However, the British and Irish Agencies Afghanistan Group cited a study indicating that 1,575 women died out of 100,000 births in 2010. Other estimates put the figure at 885 to 1,600 of 100,000—meaning that nearly one in a hundred Afghan women will die giving birth.
I, as an American, live to see the day when our troops are pulled out of Afghanistan. At the same time we do not want to withdraw our soldiers in the same manner President Richard Nixon did when he put an end America's involvement in Vietnam, which left the country in political disarray by handing power over to the enemies we fought. To think that the Taliban are serious about democratic reform is as naive to think the Chinese Communists were not at fault for the coronavirus outbreak. Experts have cautioned that pulling troops out too quickly would destabilize the region.
Former U.S. Assistant Secretary for Human Rights and Deputy National Security Advisor Elliot Abrams, in his book Realism and Democracy: American Foreign Policy after the Arab Spring, argues that
"American support for democracy is often cast in terms of how best to fight terrorism and violent extremism. That will be a long war, and it is argued that surely it is more important for us to win that fight first—and protect ourselves—than it is to seek greater respect fo human rights. But repression and tyranny [as with the Taliban] are not a cure for terrorism and violent extremism; they are a contributor to it. Regimes that prevent peaceful political debate and activity strengthen extremist forces and weaken moderate ones. Islamist extremism must be commuted with force—but not only with force. Islamists have ideas, and not only their guns but their ideas as well must be defeated. That cannot be accomplished by illegitimate regimes whose only claim to power is brute force."
__________________________________________________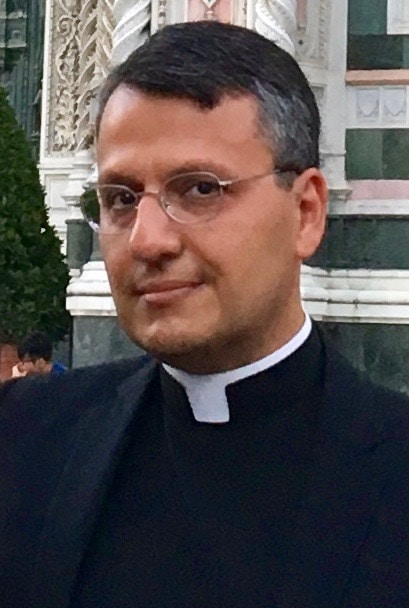 Mario Alexis Portella is a priest of the Cathedral of Santa Maria del Fiore and Chancellor of the Archdiocese of Florence, Italy. He has a doctorate in canon law and civil law from the Pontifical Lateran University in Rome; he also holds a M. A. in Medieval History from Fordham University, as well as a B.A. in Government & Politics from St. John's University. He is author of Islam: Religion of Peace – The Violation of Natural Rights and Western Cover-Up.