The Unknown Victims of Sharia Oppression
Many of us have come to know, no thanks to the mainstream media, of the Christian persecutions in the Islamic world—a topic that most leftwing and neoconservative politicians refused to address. Yet there is another group of victims of whose stories are hardly ever mentioned: the plight of Muslim and ethnic-religious underage girls.
Amnesty International  recently reported that some 2,000 Yazidi—an ethno-religious minority numbering approximately 550,000 in their heartland of northwest Iraq before ISIL swept through the rugged region—children from ages nine to seventeen continue to live with severe physical illnesses, psychological distress because of their traumas of torture, rape and other abuses by ISIS militants while they were captives between the 2014-2017.

What tends to be equally disturbing, is that many notwithstanding the silence about the crimes committed against Muslim women in Muslim countries, are those of such aforementioned underage children. In fact, just at Arab and Islamic human rights organizations have said nothing about this, the UN Human Rights Council continues like manner to remain mum about the practice and public advocacy of female child-marriages and sexual exploitation in Muslim states.

How many, for example, have heard last year how a madrassa—instructor of higher learning—and an imam of a mosque in Hatia Upazila, Noakhali (Bangladesh) were physically attacked by the Muslim community from allegedly trying to preventing a child marriage of a  13-year-old girl. While the practice of underage girls being married off to older men is not limited to the Islamic world, where the  sharia is prevalent, even those of pre-pubescent girls tend to be common.

In the Islamic world, a female in her prepubescent years can be forced into a marriage with an older man, so long as her father or mother or male guardian consents to it—the girl has no say. This, notwithstanding appeals such as that of  Nada al-Ahdal, an eleven-year-old Yemenese, who in 2013 spoke from her own personal trauma when her mother tried to marry her off to an older man: "What about the innocence of childhood? What have the children done wrong? Why do you want to marry them off like that?…It's not our fault. I'm not the only one. It can happen to any child. I'm better off dead. I'd rather die."

Such marriages are nothing else than institutionalized rape or legitimized abuse of children, as with the North Sudanese  Noura Hussein who in 2015 was forced to marry at the age of fifteen. After fleeing and hiding from her spouse for three years, she was returned to him by her own family. The husband, with the help of his brother and two other men, then raped her. When Hussein's husband tried to rape her a second time, she fatally stabbed him in self-defense, for which she was sentenced to death. The decision was eventually overturned in favor of five years' imprisonment and financial compensation, customarily known as Diya or "blood money," to the tune of about $8,400. (See Video below of Noura's situation)



Pedophilia is "an ongoing sexual attraction to pre-pubertal children." While Noura was already in puberty, Islamic doctrine nevertheless validates such forced marriages under the pretense that it is not child abuse but a young girl's capacity to live out her dignity as a woman. Despite many Islamic states prohibiting such matrimonial contracts, sharia courts have the power to override state laws. In various Islamic countries, a nine-year-old girl is not, according to sharia law, considered a child for she can already be considered to have reached the age of puberty. A case in point, last December, Saudi Arabia banned marriages for children under the age of eighteen; prior to that decision, there was no age limits on marriage for boys or girls. Yet children can still get married, girls in particular, if they are granted approval by a special court. Justification of this is found from the hadith (the Sunna) of Sahih al-Bukhari:

Aisha (may Allah be pleased with her) narrated: "The Prophet married me when I was a girl of six (years)… while I was playing in a swing with some of my girl friends [my mother] called me, and I went to her, not knowing what she wanted to do to me. She caught me by the hand and made me stand at the door of the house…Then she entrusted me to them and they prepared me (for the marriage). Unexpectedly Allah's Apostle came to me in the forenoon and my mother handed me over to him, and at that time I was a girl of nine years of age."

The notion of pedophilia as a deviant or disturbed sexuality did not exist in seventh-century Arabia. In fact, when Muhammad married Aisha, he was doing no less than what other men of his time were doing themselves. Islamic jurists try to get around this by saying that Aisha was nineteen or twenty years of age when Muhammad consummated his marriage with her. They argue that the hadiths are being misinterpreted, especially in light that they was written a couple of centuries after the Prophet's death. Assuming that they are correct (although they fail to provide clear evidence to sustain their position), the hadith of al-Bukhari records that Aisha was allowed to have her dolls and would play with her:

"I used to play with the dolls in the presence of the Prophet, and my girlfriends also used to play with me. When Allah's Apostle used to enter (my dwelling place) they used to hide themselves, but the Prophet would call them to join and play with me."—Sahih al-Bukhari Book-73, hadith-151 Why then would she be allowed to play with dolls if she was not a child?

Muslims are quick to point out immorality in Western society, since it is in contradiction to the perfect and unalterable law of God. Whenever the moral character of the Prophet is scrutinized, especially with respect to his marriage with Aisha, Islamic scholars argue that marriage to prepubescent girls was common in biblical times. While this may be true, it has nothing to do with God endorsing the practice.

In some Islamic countries, such as North Sudan where the legal age of marriage is ten, marital rape is not against the law. This is why the aforementioned Noura Hussein was sentenced to death. In Western nations, as well as those Muslim ones that do not operate under the sharia, Hussein's husband would have been arrested and tried in court for the crime of forced sexual assault. Yet in other Islamic states rape can go unpunished because it was permitted by Allah in the Quran: "The believers must (eventually) win through, those who humble themselves in their prayers…they guard their private parts [abstaining from sexual relations], except with those joined to them in the marriage bond, or (the captives) whom their right hands possess, for (in their case) they are free from blame." —Sura 23, 1–6

The aforementioned case of the madrassa and imam who tried to stop the child marriage at the Hatia Upazila mosque is encouraging in that there are numerous Muslims who disavow such sharia tenets. On the other side, the ultimate scandal is that the West remains silent on this, thereby permitting such crimes to continue—primarily because there oil and/or natural resources business deals among the Islamic and Western countries—when it has the political pull to stop such practices. Prime example has been how in the fiscal year 2020, the U.S. provided Nigeria with nearly half a billion dollars in foreign assistance, despite President Muhammadu Buhari allowing the ethnic cleansing of Christians and the capturing and raping of Nigerian females of all religions by Boko Haram and his own Fulani militants.
The U.S. still the most powerful nation on earth—for the time being, at least—has the moral obligation to stop assisting such countries. If it does so, then other nations will hopefully follow America's lead in eradicating the sharia-based heinous crimes.

__________________________________________________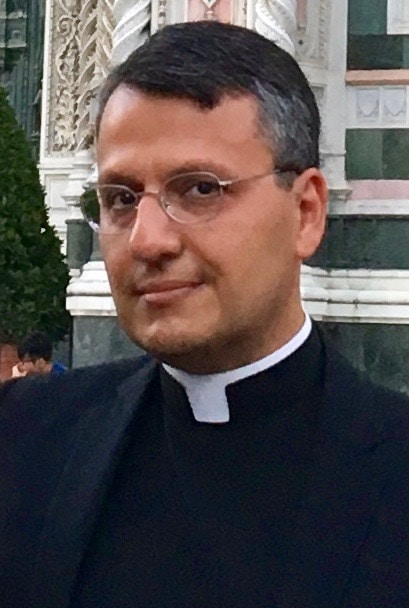 Mario Alexis Portella is a priest of the Cathedral of Santa Maria del Fiore and Chancellor of the Archdiocese of Florence, Italy. He has a doctorate in canon law and civil law from the Pontifical Lateran University in Rome; he also holds a M. A. in Medieval History from Fordham University, as well as a B.A. in Government & Politics from St. John's University. He is author of Islam: Religion of Peace? – The Violation of Natural Rights and Western Cover-Up.