The Pandemic of Islamic Jihad Amid the Coronavirus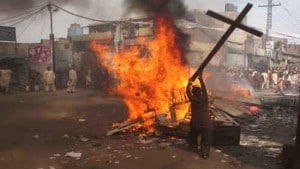 In recent months the world has been focused on the coronavirus pandemic given that this has been the central theme reported by the mainstream media. But there is another "pandemic" concurrent to the COVID-19 that has been ignored, despite being much more deadly for humanity for the past 1,400 years that has killed no less than 270 million people and continues to survive today. This pandemic is the Islamic jihad. And those who face this threat are Christians— not excluding Jews and Muslims—who are classified by sharia law as second-class citizens, at best.
As journalist Rami Dabbas, a Jordanian citizen and ex-Muslim who embraced Christianity says: "There are close to one-and-a-half billion Muslims in the world today, and most of them to one degree or another believe in Sharia Law and the precept of jihad. COVID-19 primarily claims the lives of the elderly and those with preexisting medical conditions. Jihad kills those of all ages and backgrounds."
This global pandemic, that of Islamic jihad, as Dabbas explains, is even more dangerous because it not only kills but it also indoctrinates people, transforming them into instruments of hatred and incitement. The new coronavirus affects the respiratory system and, in the vast majority of cases, recovery remains infected. Those who have had to face jihad have either been killed or scared for life.
Yes, militant groups like ISIS had advised their members to avoid places where the COVD-19 has been rampant, specifically in Western Europe. It seems, however, that Islamists have been further encouraged to carry out their slaughters. This is because they believe that the coronavirus is a "plague" sent by Allah in order to give "painful torment" for non-believers.
As Robert Spencer explains, this is by no means a novel idea in Islam. The idea that Allah will punish the unrighteous in this world stems from the Quran: "So if they repent, it is better for them; but if they turn away, Allah will punish them with a painful punishment in this world and the Hereafter. And there will not be for them on earth any protector or helper." (Quran 9, 74) This is the reason Jamil Al-Mutawa, a Gaza-based imam, preached that Allah created the COVID-19 to kill infidels and Israelis: "[Allah] has sent just one soldier, [the coronavirus]."
Some massacres against Christians in recent months have been:
On May 1 in Balkh, Afghanistan, thirteen Muslims were killed and 38 were wounded by the Taliban in Balkh.
On April 26 a "radicalized" in Paris man runs down three French police officers with his car; the 29-year-old attacker, who is being referred to as Youssef T, has since admitted "I did it for ISIS."
On April 19 in the village of Unguwan Magaji, Nigeria, 4 Christians, including 3 women, were killed and 36 houses were burnt by Fulani Muslims by Miyetti Allah—a group associated with Fulani Muslims.
In northern Mozambique—60% of the population in the country are Christians, while Muslims are 18%—some Boko Haram affiliates massacred more than 50 people in an attack on Xitaxi in the Muidumbe district after Christians refused to to be recruited into its ranks.
On March 29 in the city of Nzerekore, Guinea, a Muslim crowd burned a church and killed at least three people.
In a recent interview on the spread of Islamic terrorist groups in the African Sahel—the ecoclimatic and biogeographic zone of transition in Africa between the Sahara to the north and the Sudanian Savanna to the south. Having a semi-arid climate, it stretches across the south-central latitudes of Northern Africa between the Atlantic Ocean and the Red Sea—a French researcher, Olivier Hanne of the Aix-Marseille University, said that Muslims, after conquering  Muslim Sahara, next target will be the places where Christians and Muslims live alongside one another, as in Europe. Incidentally, since the Coronavirus quarantine began in mid-March, the national anti-terrorist prosecutor's office has made at least nine preliminary investigations into terrorism, identifying the criminals from Iraq and Syria.
We should continue to pray and fight against the "invisible enemy" that came out of Wuhan (China). At the same time, we cannot forget the "sharia-based enemy" that according to the Gordon-Conwell Theological Seminary in the state of Massachusetts (USA), has killed up to 900,000 Christians in the past ten year, and according to a study by Open Doors USA—a non-denominational mission to support persecuted Christians around the world—in 2018, approximately 215 million people suffered religious persecution, 70% of them in Islamic nations.
This adversary will stay long after the coronavirus has been eliminated. As the Chaldean Catholic Archbishop of Mosul and Akra Najeeb Michaeel Moussa, speaking of the situation in Iraq, said: "The fanatical ideology continues to reign in many minds, and some people are still dreaming of driving all the Christians out of their historical dwelling places…. Sadly, however, this sectarian mentality continues to impose the Shari'a [Islamic law] within the Iraqi legislation. The school textbooks and the sectarian preaching in the mosques are a source of social and political division."
How can we combat this sharia-inspired ideology? First, the heads of states must publicly admit that there is a problem with the Muslim clergy who inspire violence from the Islamic texts., whether it is the Quran or the hadiths of the Prophet of Islam. Similarly, religious freedom must be insisted on—this is why Mustafa Kemal Atatürk secularized Turkey, thus eliminating the caliphate and the sharia observances. This is not to say that the Muslim's freedom of conscience is to suppressed. On the contrary, it is to be respected. Under this aspect, Bishop Moussa said: "Through education and culture, we can overcome obscurantism and violence."
This can be accomplished, but not through a dialogue in which we are ashamed to mention the name of Jesus for fear of offending Muslims. Such inter-religious encounters are nothing more  than a monologue of political correctness—if the Muslim can speak of Allah and the Prophet Muhammad, why can we not invoke Jesus Christ? Dialogue can be effective only if, as Christians we rightfully speak about the life and teachings of our Lord Jesus Christ. Why? Because from it is from there that our rights of equality between man and woman and between Christian and non-Christian arise. Perhaps, as Pope St. John Paul II's appeal o the Muslim youth in Morocco in 1985, we can have "respect and dialogue require reciprocity in all spheres, especially in that which concerns basic freedoms, more particularly religious freedom." 
* This article is translated from the original La pandemia della jihad durante la quarantena del coronavirus published by Il Mantello della Giustizia – May edition.
__________________________________________________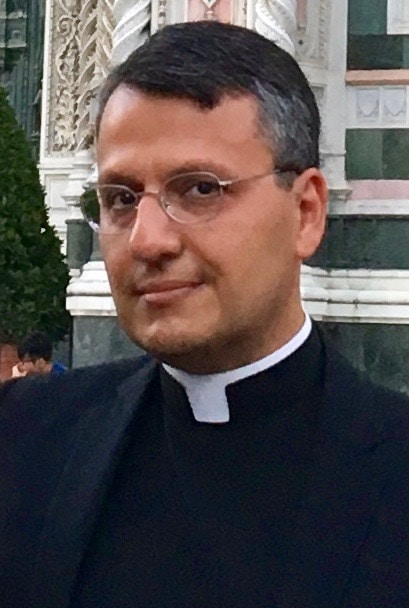 Mario Alexis Portella is a priest of the Cathedral of Santa Maria del Fiore and Chancellor of the Archdiocese of Florence, Italy. He has a doctorate in canon law and civil law from the Pontifical Lateran University in Rome; he also holds a M. A. in Medieval History from Fordham University, as well as a B.A. in Government & Politics from St. John's University.
* Sources not cited may be found in my book Islam: Religion of Peace? – The Violation of Natural Rights and Western Cover-Up.