Materialists Know Everything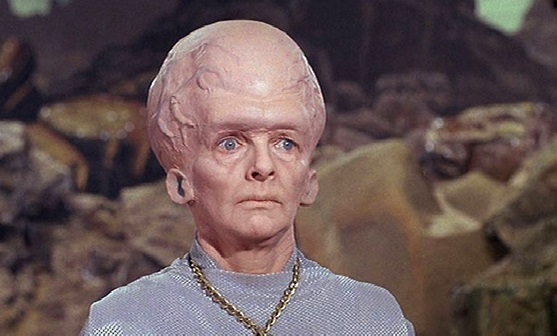 I received the following email from Maggy
Hi Mr. Sina

After reading your article "The Deceptiveness of Pure Reason"         i still don't think consciousness is an undefined energy field. I do believe that there is no sense of time during dreaming or semi-conscience states. People fall back to sleep and have vivid dreams which they perceive to have taken hours which actually occurred in minutes. The human mind is constantly bombarded with NDE. Their on TV, in the movies and told at family dinners. Most people can describe them without ever having one. I've had vivid dreams so real to me I've actually called the people in the dream to make sure they were okay. As always they had no idea of what I was talking about.
The connection between the unconscious mind and the feeling of connectedness to the universal world, call it god, nirvana, whatever is well established in patients with brain damage and has bee documented in multitudes of focused practices both religious and non-religious. I've experienced them myself. I transcended into a meditative state so deep I was convinced my heart had stopped and I was not breathing.
Now the earth rotates on it's axis, it rotates around the sun, our solar system rotates within the galie and the galie is moving through space. At anyone point in time you are being pulled through space at massive speeds and many different directions. Relativistically you don't sense these forces any more than in the examples you mentioned.
I've read most of the stuff you're discussing and I still don't believe in life after death. I do understand that the human mind is hardwired by evolution to work in certain ways which tend to ensure survival and that the primitive conscience was overwhelmed by the existential fears of its comic reality. At that point in time the concept of religion quelled the fears but also provide the opportunity for some individuals to manipulate the masses. For many people those fears are as real today as they were then. Its easy to capitulate to these believes, it makes the whole problem go away. You can walk around with a big smile on your face, bless everyone, pray for them all and be sure you will live in eternal bliss.
You have to decide for yourself based on what you trust. I trust the pursuit of science which seeks only to understand our reality without any preconceived restriction and the openness to always admit there are other possibilities when they can be rationally demonstrated.
There is only this moment, there are no guarantees. Be gratefully to those who have persevered to give you this moment and do so for those who will follow.
I'll be thankful if you comment on this insight, I'll be glad to read your answer.
Hello Maggy,
The argument that religions are often used to manipulate the masses is entirely irrelevant to the truth or falsehood of life after death. As a self-proclaimed rationalist I hope you will not appeal to the logical fallacy of consequence. A proposition does not become false or true because it is harmful or beneficial. I am sure you will not accept any argument that I may present to show the harm of atheism of on the individual and the society as evidence of its  falsehood.
Attacking the motivation of the opponent instead of refuting his claim is also a logical fallacy. It is the same fallacy often used by Muslims who instead of refuting the arguments presented by the critics of Islam accuse them of disliking their religion because they prefer a libertine lifestyle rather than submitting to the laws of God.  Let us not engage in logical fallacies.
Most people are not bombarded with NDE. This happens to a very few people. As the medical science improves the number of experiencers increase. A Gallop poll shows that in USA about 3% of the population reports have had NDE. The percentage in less developed countries may be less. We are talking about roughly 200 million people worldwide.
You are suggesting that these people did not actually experience anything real but only dreamed and hallucinated even though you have not had any such experience yourself.  You know better what they experienced.  That is quite a presumptuous statement. Let us leave it at that. I only want you to explain how these people could gain mundane information such as what happened in the operation room when they were unconscious or better yet, how could they see and hear their relatives in the other rooms of the hospital and report accurately what they did and said. Also please tell me how they gained information during their "dream" that they did not have prior to that.
A man who had an affair with a woman when he was young and left her did not know he had a son with her. When he died he met a man and his mother whom he did not recognize but they were saddened because he had abandoned them. Upon his return and recovery he thought and remembered the woman. He set out to find her and of course she was dead. His investigation then showed that she had born a son some nine months after he left her. The son died as a boy and he found his grave.   Please explain rationally how this man could come to learn about his son whom he did not know of or that the woman whom he had forgotten had never married again and also had died. You say he just dreamed while he was clinically dead.  This is scientific baloney but let us not get into that. Just explain how did he come to know about his son and his death.
A young woman was shown his future husband and her children. Another woman reported when she died while giving birth to her child, she came to learn that her new born will die at the age of 20 and even saw the condition in which she would die. It happened exactly as she had been told. In another story a young man was given the nickname of his future wife (pebbles). Three weeks later he met a girl in university. She gave him her name but said her mother always called her Pebbles. Upon noticing his surprise she explained that God told her mother to call her Pebbles for it will help her future husband to find her.
There are hundreds of such stories online. Blind people report they saw for the first time during their NDE. Patients report they could read the minds of the people. They not only recognize the doctors who operated on them, even though they had not known them prior to the operation they shocked them by telling them accurately what they did and said. A 3 year old child remembers he was a pilot who was killed by the Japanese in WW2 and names his old buddy. His skeptic parents find the person whom he said he was and his friend who was in his eighties.
There are countless stories like these.   Once you come up with a rational explanation for mysteries like this I will then stop believing in afterlife. Until then all I can think is that that materialist are not only irrational people but very much dogmatic and close minded, no different from any bigoted religious people whom they so love to disparage.
Atheists are neither skeptic nor rational. Skeptic is one who is capable of questioning his own belief. Otherwise everyone is skeptic because everyone can question other people's belief. Are you able to question the dogmas  of materialism? Can you for example question the validity of the claim that consciousness is generated by brain when there is absolutely no evidence for that? If not, you are not a skeptic even if you make that false claim.
When a lie is repeated often it is generally accepted as truth. Materialists have been calling themselves rational and skeptic so repeatedly that they honestly have fallen for their own lie. The truth is that materialism is as much rational as Islam is a religion of peace and they are no more skeptic than Muslims.
As for reason, it is only a tool of measurement. It is only as accurate as your facts. As long as one ignores facts one can prove any absurdity rationally.