San Bernardino Shooting is Islamic Terrorism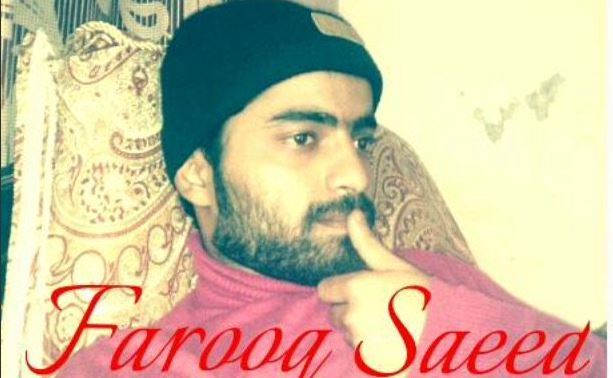 Update
Terrorist Brother: I have no idea why he would do that
Finally the identity of the terrorists is revealed. Dressed in black masks and tactical gear, armed with long guns and pistols, they entered a holiday party for county health workers in San Bernardino as it was in full swing. Before they fled, they had killed 14 people and wounded 17 others.
Four hours later, as fearful residents were ordered to stay home and scores of officers swarmed the streets, authorities chased a black SUV carrying two suspects from a home in the nearby city of Redlands. As TV news stations broadcast live overhead, the chase spilled back onto San Bernardino's streets, where authorities and the suspects traded gunfire.
When it was over, a man and woman connected to the assault were dead. One body lay in the street, blood pooling. Another was recovered from the vehicle. A police officer also was wounded in the firefight but is expected to survive.
Late Wednesday night, San Bernardino police Chief Jarrod Burguan identified the people killed in the gun battle with police as Syed Rizwan Farook, a 28-year-old American citizen, and 27-year-old Tashfeen Malik. Police did not know where Malik was born or where she had lived.
Burguan said police are "reasonably confident" that Farook and Malik, who may have been married or engaged, were the same two people who opened fire at the holiday party Wednesday morning.
Farook, who had worked for the county health department for five years, left the party "under some circumstances that were described as angry."
While federal sources have told The Times that Farook left the party after an altercation, investigaors said Wednesday night that the motive for the mass shooting was unclear.
"Is this a terrorist incident? We do not know," said David Bowdich, assistant director of the FBI's Los Angeles field office. He later said terrorism had not been ruled out as a motive.
Public records show Farook was employed by the San Bernardino County Health Department as an environmental health specialist, but it was not clear if that was the same person involved in the shooting. The party was a gathering of employees of the health department.
Farhan Khan, who was identified as Farook's brother-in-law, struggled to explain the tragic shooting during a news conference held by the Council on Islamic Relations in Anhaeim late Wednesday night.
"I have no idea, why would he do that. Why would he do something like that?" Khan said. "I have no idea. I'm in shock myself."
Indeed this is a big mystery, No one knows why so many Muslims engage in so many acts of terrorism. There have been over 27000 terrorist attacks since 9/11. Over 280 million people have been killed by Muslims since it started 14 centuries ago and still no one has been able to decipher the mystery. Islam is a religion of peace. So what makes so many Muslims become terrorist. Could it have anything to do with the fact that the Quran instructs the believers to kill the unbelievers? Or is it possible that Muslims try to emulate their prophet to was a terrorist? Nah! That is not possible. Everyone knows that Islam is the religion of peace. I heard it myself Obama say it. Obama never lies. He has been so honest about his birth certificate, his social security number, his sexuality, his faith in Islam, sorry I mean in Christianity and above all his love for America that we should not doubt him when he says Islam is a religion of peace.
———–
When I read of the shooting in San Bernardino, in a special need facility that resulted in 14 death and another 14 wounded, my first thought was Islamic terrorism. Only Muslims are capable to shoot at innocent people, in this case people with special need. But when I scanned the news, they all claimed the shooters were three white men. Could this be the work of some lunatics? But that theory did not sound right. Psychologically impaired people do not operate together.
I kept monitoring the news and I was not surprised to see that it was indeed and Islamic terror operation.
In a shootout with police a man and a woman were killed and a third has been captured. Although the event are still unfolding and no official report is yet released, this much is known that one of the terrorist was a Muslim on police watch list by the name of Farooq Saeed.
The leftist media immediately went on to condemn guns for the dastardly crime. Muslim terrorists will not be deterred if guns are banned. Guns are banned in France and yet they managed to get their hands on them and shoot at law abiding people who were not allowed to carry guns.
The shameless media reported "Investigators said they believe one person may have worked at the facility or with the people targeted in the shooting and had a dispute with fellow employees."
Assuming a person has a dispute and is so insane to go on a killing rampage, would any other person join him? The media really thinks people are stupid.  They are so used to lie that they can't help it.