Mosque Violates Lockdown Measure: Right to Prayer or Jihad?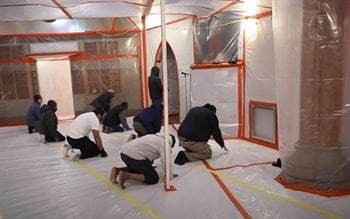 A place of worship in Syracuse, New York, that had been a Roman Catholic church for over a century became a mosque almost six years ago—the Mosque of Jesus, Son of Mary to be exact. As the coronavirus pandemic still looms and places of business begin to reopen around the country, a number of innovative measures reportedly have been taken to keep the doors of mosques open for daily Muslim prayers during this month of Ramadan (April 23 to May 23)—and Syracuse.com commends them for doing such.
While churches and synagogues across the U.S. have been forced to close their doors, despite equally creative measures to avoid mandatory shutdowns, left-wing politicians and their associates have once more given precedence to Muslims. As Islamic expert Robert Spencer said: "This is likely because they know that if they move to restrict Muslim gatherings, they will be denounced as 'racist' and 'Islamophobic,' and raked over the coals by a compliant media establishment." The ultimate pretension in all this is that many are lead to believe that mosques are exclusively places of worship, when they are not.
Since the beginning of the seventh century, when the Prophet Muhammad began his mission, militant Muslim leaders have been waging a universal jihad around the world for the purpose of Islamic domination. The percentage of peaceful or moderate Muslims was never a determining factor in holy war because peace and moderation are not congruent with the totalitarian directives of Islam's political documents. As history has shown, its truculent leaders have continually followed the totalitarian mandates of universal jihad contained in them.
A mosque, to the common observer, is the physical place designed for Muslims to worship Allah.—this was highlighted by Pope Francis when he prayed towards Mecca alongside Istanbul's Grand Mufti Rahmi Yaran in the city's Blue Mosque in 2014. Throughout Islamic history, the mosque has been the gathering place for the community of Allah's faithful. Although all men are expected to pray inside a mosque, especially on a Friday (yawm al-jumu'a), they are not obligated to do so, since they can fulfill their duty anywhere they see fit. Keeping in line with male superiority, women are segregated in a separate area or are encouraged to stay at home to pray. A mosque, at the same time, represents something absolutely and radically different from a mere Muslim church or temple.
While it cannot be said that every mosque is an incubator for jihadist operations, in 2011, a random survey of mosques in the United States showed that about 80% of them were complicit in promoting violence.
Continuous and repetitive cover-up statements made by our elected officials that jihadists "define a great religion Islam in a way that doesn't reflect that religion,"  has also inadvertently assisted the propagation of the sharia in the West. Such declarations reflect a refusal to get to the heart of the problem: sharia indoctrination that transpires in most mosques. After Sayfullo Saipov's October 31 attack in New York City, Police Deputy Commissioner John Miller said: "[T]his isn't about Islam, this isn't about the mosque he attends." He essentially continued the politically correct policy of not mentioning Islam, despite the fact that the New York Police Department had been monitoring Saipov's mosques until it dismantled its investigative Demographics Unit in 2014, after Linda Sarsour, the pro-sharia and liberal feminist, led a campaign complaining that it was "causing psychological warfare in our [Islamic] community."
Our Western leaders have continually turned a blind eye to this, specifically that numerous mosques are being build from countries like Saudi Arabia that have become hotbeds of extremism.  As former British ambassador to Saudi Arabia Sir William Patey said two years ago, Saudi Arabia has been funding mosques throughout the West that teach extremism, "which may down the road lead to individuals being radicalized and becoming fodder for terrorism." 
Spencer says: "While protecting their personal and professional lives, [government officials find it] easier to let Muslims do as they wish and pick on the Christians only"—this right in line with Islamists' goal of infiltrating the non-conquered society. While this does not warrant a blind-discriminatory view that all mosques inspire hatred and violence, let alone to cast judgment on the faithful who seek only to render homage to their creator. But unfortunately, jihadist principles are preached from too many a mosque.  The sooner lawmakers and churchmen acknowledge this, the better.
__________________________________________________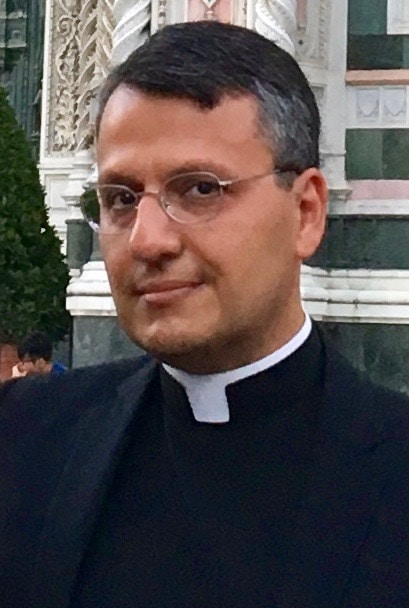 Mario Alexis Portella is a priest of the Cathedral of Santa Maria del Fiore and Chancellor of the Archdiocese of Florence, Italy. He has a doctorate in canon law and civil law from the Pontifical Lateran University in Rome; he also holds a M. A. in Medieval History from Fordham University, as well as a B.A. in Government & Politics from St. John's University.
* Sources no cited may be found in my book Islam: Religion of Peace – The Violation of Natural Rights and Western Cover-Up
.