Does Islam Defend Black Lives?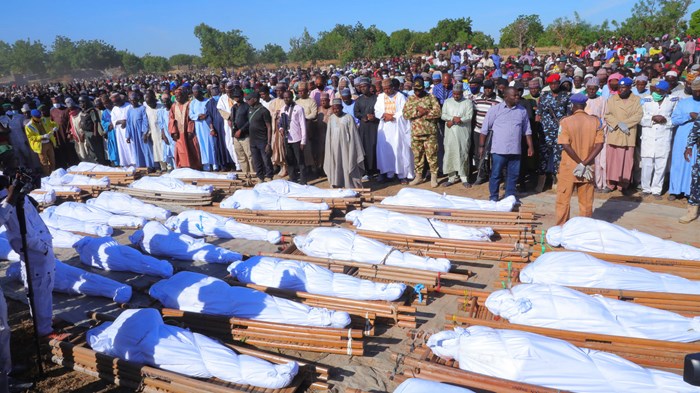 It has been over two weeks since Harriet Namuganza, an 83-year-old Christian widow in eastern Uganda was hospitalized after being physically beating by Islamic jihadists; one of the attackers posed as a pastor. Her crime was providing two Christian young men, 18- and 22-year-old converts from Islam, at her four-bedroom home.
"One assailant started beating and kicking her as she screamed for help," he told Morning Star News." Another said, 'Let us leave her — we'll come back to look for the boys who mysteriously escaped.'"
After the attackers left, the two young men came down from the ceiling, he said.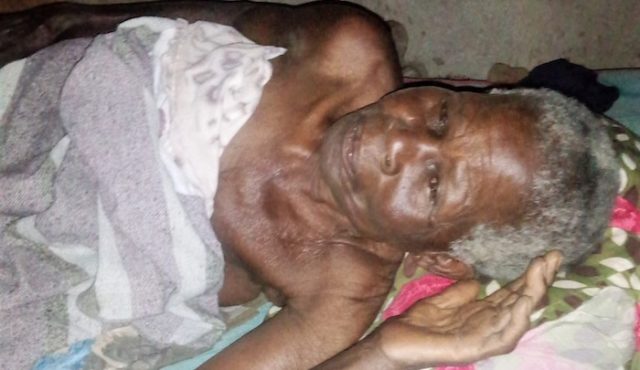 "When we realized that the assailants had gone, we then locked the door and made calls to friends who arrived immediately, and our spiritual grandmother was rushed to a nearby clinic for treatment," said the younger convert.
More and more reports state that in 2021 most Christians were slaughtered in Nigeria because of their faith. According to the Open Doors USA World Watch List 46 percent of Nigeria's population is Christian, i.e., meaning that there are more than 95 million Christian living in the 9th worse country for Christians. This year 3500 Christians were killed in Nigeria, which means that the number of martyrs in the country is already almost equivalent to last year's number.
In August, 36 Christians were martyred by Fulani jihadists in Kaduna state without punishment and the authorities only arrested Christians who were trying to defend themselves.
As reported by Sáron Sugár of the Hungarian Conservative, the Nigerian government has been reluctant to hunt down these terrorists or provide justice to those Christians who have been arrested only because they tried to defend themselves. Though most of the anti-Christian attacks are still carried out by the Boko Haram terrorist group whose main purpose is to impose sharia law on everyone.
While Black Lives Matter (BLM), under the pretension of fighting racism and discrimination, has tended to take on the international defense of black people, it continues to remain silent on how Africans continue to be enslaved in the Islamic world. In fact, it is rampant in these Muslim-dominated African countries, but no one, least of all BLM, is talking about it.
The same can be said of the United Nations. Christians in Africa have begged the UN to save them from slaughter at the hands of Muslims. Yet the globalist agenda of the UN that embraces BLM and accuses Western states of racism continues to ignore African Christians.
Yet after the police killings of George Floyd and many other Black people in the United States catalyzed a transnational movement, which included over 600 human rights organizations, BLM was able to coerce an emergency session of the UN Human Rights Council in June 2020 and create a commission of inquiry to address racial police brutality in the U.S.
Black Lives Do Not Matter
Today, an estimated 529,000 to 869,000 black men, women and children are still slaves in the Islamic world. Such are the statistics presented by Charles Jacobs, President of the American Anti-Slavery Group. They are bought, owned, sold, and traded by Arab and Muslim masters in five African countries, especially in Algeria, Libya, Mauritania and Sudan:
Historical Roots in Islam
The connection to Islam is no accident.Slavery is deeply embedded in Islamic law and tradition:
And all married women (are forbidden unto you) save those (captives) whom your right hands possess. —Sura 4, 24
A man decided that a slave of his would be manumitted after his death and later on he was in need of money, so the Prophet took the slave and said, "Who will buy this slave from me?" Nu'aim bin 'Abdullah bought him for such and such price and the Prophet gave him the slave. —Sahih al-Bukahri 34, 351
The Prophet Muhammad, during the course of installing a tripartite paradigm of Islamic slavery via his military campaigns and raids against the inhabitants of Arabia, enslaved many of the Semitic peoples of the region. The prerequisite for being enslaved in Islam, whether it was for domestic labor or sexual exploitation, was not based on race, as it was with the trans-Atlantic slave trade between the New World and West Africa, but on being a non-Muslim war captive. It is estimated that between 650 and 1900, a minimum of eighteen million Africans had been enslaved by Arab slave traders; over one million Europeans were equally subjugated by the Muslim world during the same period — incidentally, the Islamic slave trade started in 700, while the European slave trade began around 1492.
Islam has in fact been used as a smokescreen for slavery throughout history, a problem that is now appearing again in majority-Muslim countries where outward-looking dictatorships have fallen and been replaced by Islamic theocracies.
Qatar alone, according to the Global Slavery Index, is home to perhaps 30,000 slaves, who work mainly in construction projects and the sex trade. This is almost certainly a vast underestimation, since many forms of servitude are not technically counted as slavery, and nobody in Qatar is obliged to report details of the country's human rights abuses to outsiders.
Yet the UN, the mainstream media, politicians, and Church officials are hypocritically silent on the persecution of Africans at the hands of jihadists. Instead of tackling this has joined the leftwing politicians to fight against Islamophobia and anti-Muslim hatred.
__________________________________________________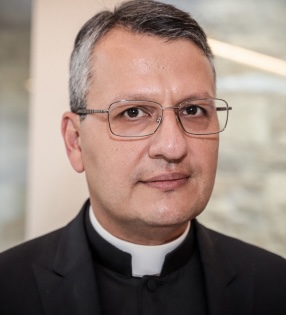 Mario Alexis Portella is a priest of the Cathedral of Santa Maria del Fiore and Chancellor of the Archdiocese of Florence, Italy. He has a doctorate in canon law and civil law from the Pontifical Lateran University in Rome; he also holds a M. A. in Medieval History from Fordham University, as well as a B.A. in Government & Politics from St. John's University. He is also author of Islam: Religion of Peace? – The Violation of Natural Rights and Western Cover-Up.