Biden Revises U.S. Policy Toward The Taliban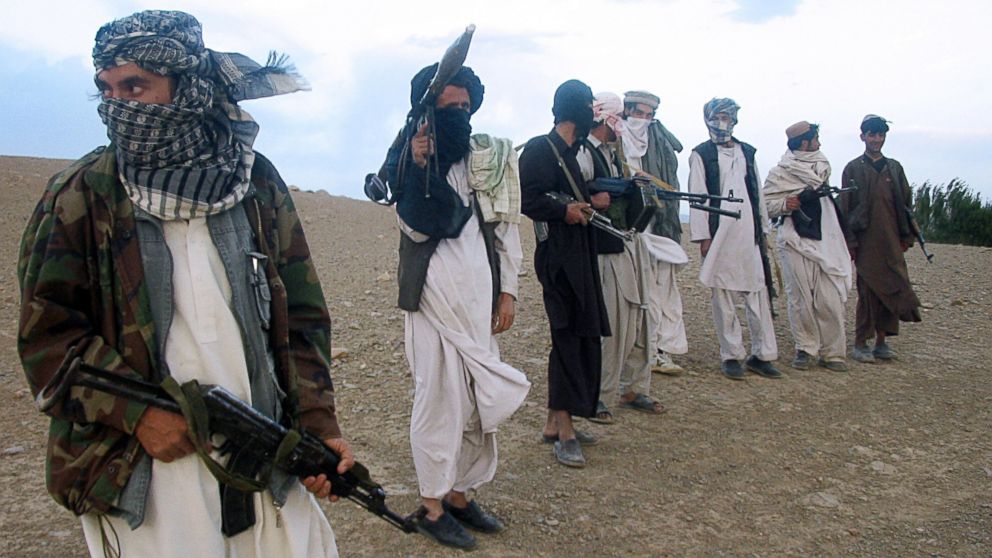 Amid a surge in high-profile assassinations and violent attacks, President Joe Biden is indicating he will keep U.S. troops in Afghanistan past a May withdrawal deadline laid out in the U.S. deal with the Taliban last year.
This is due to the fact that while the Taliban and the U.S. were finalizing their deal last February, Taliban leaders were in frequent communication with al-Qaeda, consulting with their counterparts on the terms of the agreement and assuring them that they would not be betrayed, according to U.N. monitors.
"Al-Qaeda trained the Taliban for the talks," said Abdul Salam Hanafi, a former Taliban governor who left the group in 2001 but remains in contact with several senior leaders.
According to the statement, the Taliban's ties to al-Qaeda, ISIS, and some other terrorist groups are still intact, and that the killing of several al-Qaeda commanders, including Husam Abd al-Rauf, known as Abu Muhsen al-Masri, in Taliban-controlled areas is the evidence that backs these claims, the news agency reported.
Like ISIS and Boko Haram, both the Taliban and al-Qaeda are radical jihadist groups focused on ridding the world from the threat, as they perceive it, that Western culture poses to Islam.
Al-Qaeda
Al-Qaeda ('foundation' in Arabic) follows Wahhabism — an extreme form of Sunni Islam that began in Saudi Arabia during the 18th century that insists on a literal interpretation of the Quran.
The group was founded in 1988 in Pakistan by Osama Bin Laden and Mohammad Atif shortly before Soviet forces withdrew from neighboring Afghanistan in 1989. As a group it has not state and is multinational.
They believe in the concept of 'defensive jihad'. In other words, it is every Muslim's obligation to fight those who might be seen as opposing Islam.
The terrorist group was behind the 1998 U.S. embassy bombings and the 9/11 attacks in 2001; it continues to view the West and its culture as a threat to Islam, and its main goal was to establish an Islamic state based on Sharia law.
The Taliban
The Taliban ('student' in Arabic) differ from al-Qaeda as many of their principles stem from the traditional Pashtun tribal way of life in Afghanistan, although both practice branches of Sunni Islam.
The group came to prominence in Afghanistan in the autumn of 1994, and governed in the country for five years (1996-2001) until they were ousted from power by U.S.-led forces for providing al-Qaeda a safe haven in the country. While in power it ruled as the Islamic Emirate of Afghanistan and was diplomatically recognized by only three countries: Saudi Arabia, the United Arab Emirates and Pakistan.
Taliban members believe in restoring peace and security by implementing sharia law, which tends to be as detrimental as the Wahhabi form of Islam observed by al-Qaeda, especially towards women. For example, females over the age of 10 are prohibited from receiving an education, and televisions and social media are banned.
In fact, under the Taliban women were also
denied medical treatment for illnesses if a male chaperone did not accompany them;
publicly beaten if their burqas slipped or if an ankle or a strand of hair showed;
stoned to death for "adultery" when raped;
even forbidden to laugh out loud as it was considered improper for a stranger to hear a woman's voice.
Afghanistan also has the 20th highest absolute number of women married or in a union before the age of 18 in the world: 522,000. It is estimated that 28 percent of Afghan girls are married off before the age of 18 and 4 percent are married before their 15th birthday, though the numbers are believed to be much higher.
Contrary to popular belief, there is not one single "Taliban", but several different groups.
The biggest and most effective group in Pakistan are the TTP. It was this group that attempted to murder Malala Yousafzai for going to school under the group's rule.
Reportedly, both Afghan and Pakistani Taliban groups are rivals as well as allies; they have slightly conflicting ideologies which have led to clashes in the past. Both the Taliban and al-Qaeda predominately practice guerrilla warfare, making them extremely difficult to face using traditional combat techniques.
What is to be Expected?
Afghan government negotiators originally objected to the deal the U.S. had made with the Taliban under the Trump administration after it capitulated to the terrorist organization that sharia law would be the foundation for the negotiations. The accord stipulated:
"Afghanistan's honor and dignity lies in its Islamic identity and national unity. It's only through the implementation of Islamic justice that Afghanistan can protect its sovereignty and avoid direct and indirect interference."
A part of the deal, the Taliban promised to break ties with al-Qaeda and not allow any other armed group to use the Afghan territories under their control to attack Americans. However, a memorandum from the U.S. Treasury Department to the Department of Defense, released on January 4, claimed, "as of 2020, al-Qaeda is gaining strength in Afghanistan while continuing to operate with the Taliban under the Taliban's protection."
This was confirmed last Sunday by the 27th report of the UN Security Council Watchdog Group on Al-Qaeda, ISIL, and its affiliated groups, in that the Taliban has continued its relations with al-Qaeda and other "terrorist" groups.
The Taliban, after years preparing for a return to power, seemed just about ready to do so prior to Biden's apparent change of position. In areas currently under their control, the insurgency has replaced the Afghan government with their own administration, including sharia courts and a force of shadow civil servants responsible for an array of tasks from monitoring teacher attendance to collecting taxes.
"The Taliban have not met their commitments. As you know, there is a looming deadline of early May … but without them meeting their commitments to renounce terrorism and to stop the violent attacks on the Afghan National Security Forces and, by dint of that, the Afghan people, it's very hard to see a specific way forward for the negotiated settlement," Pentagon spokesperson John Kirby said Thursday.
Amid Biden's review, there is also growing pressure on the administration to not withdraw U.S. forces without first securing the release of American Mark Frerichs, a 58-year old civil engineer and Navy veteran who went missing one year ago in Afghanistan; he is believed to be held hostage by the Haqqani Network, a Taliban-affiliated group.
Americans want their troops out of Afghanistan, but we must see that the Taliban has not ended its violence, however, and Biden is receiving significantpushback from within the Pentagon because the Taliban has not upheld their deal. NATO sources say foreign troops may stay on in the country after May 1.
Senator Lindsay Graham said he is "very pleased" with the Biden administration's proposal for leaving troops in Afghanistan past May. He mentioned that "[I]f we leave too soon without a conditions-based withdrawal, ISIS and al-Qaeda will come roaring back. Women will suffer greatly."
And he is correct. So long as sharia law is to prevail, to think that the Taliban intend to secure peace and stability in the region is as naïve to believe in the Tooth Fairy.
__________________________________________________
Mario Alexis Portella is a priest of the Cathedral of Santa Maria del Fiore and Chancellor of the Archdiocese of Florence, Italy. He has a doctorate in canon law and civil law from the Pontifical Lateran University in Rome; he also holds a M. A. in Medieval History from Fordham University, as well as a B.A. in Government & Politics from St. John's University. He is also author of Islam: Religion of Peace? – The Violation of Natural Rights and Western Cover-Up.