Cartoons of Muhammad the self proclaimed prophet of Islam
You can see the caricatures (cartoons) of Muhammad published in the Danish newspaper Jyllands-Posten in September 2005 here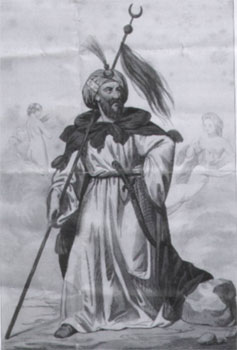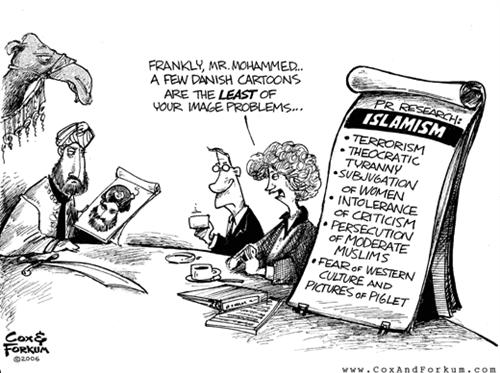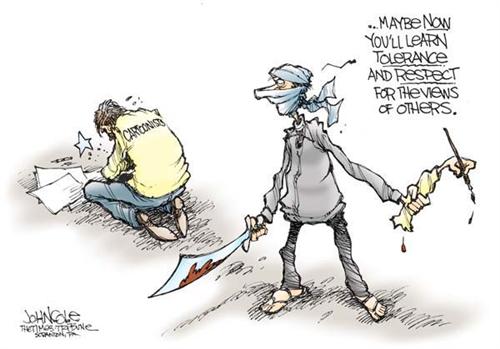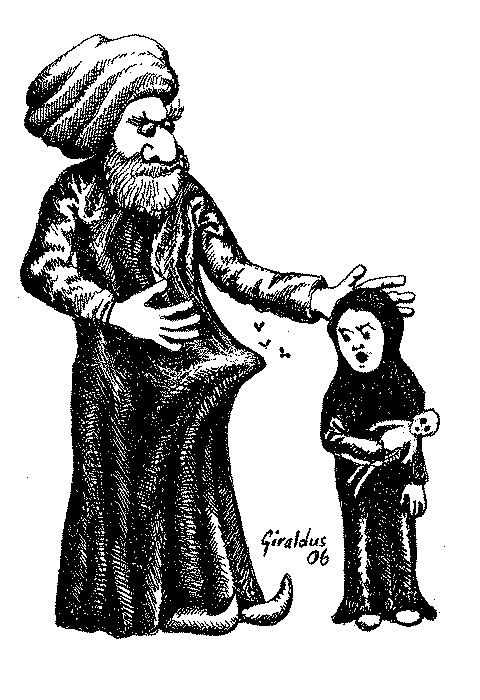 The prophet of Allah marries Aisha when she was 6 years old
Bukhari 7.062.057:
Narrated 'Aisha: Allah's Apostle said (to me), "You were shown to me in a dream. An angel brought you to me, wrapped in a piece of silken cloth, and said to me, 'This is your wife.' I removed the piece of cloth from your face, and there you were. I said to myself. 'If it is from Allah, then it will surely be.' "
The marriage between the holy Prophet and Aisha was consummated when she was 9 years old and he was 54 years young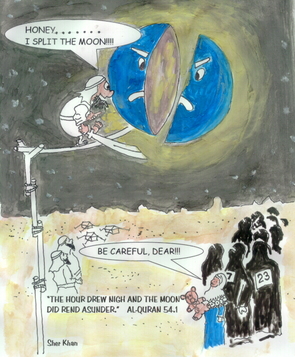 Muhammad claimed that one of his signs is that the moon is cleft asunder, half of that was seen on the right of the mount Hira and the other half to the left.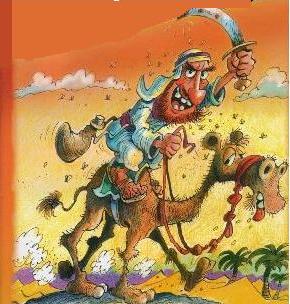 Click on the above picture to see the most hilarious cartoons of Muhammad, the lunatic prophet of 1.2 billion Muslims based on the hadith and the Quran.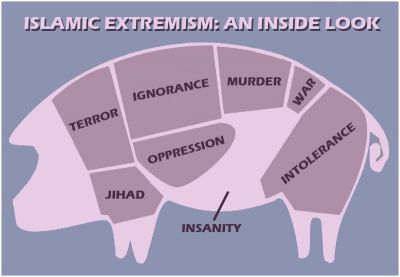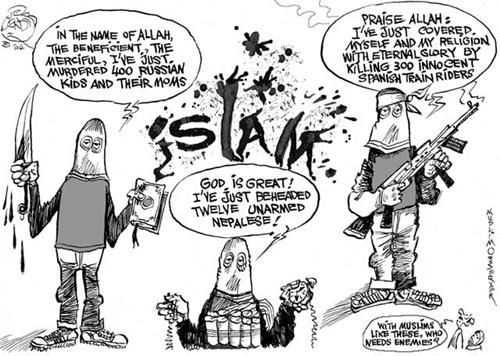 Transcript of the Lyric of Islam's not for me here