Another miscarriage of justice in Iran: This time Zahra Kazemi's killer received impunity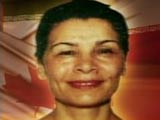 If you plan on visiting Iran anytime soon make sure that you leave your camera and other paraphernalia back home. Or else, you may end up dead just as Ms. Zahra Kazemi, a freelance journalist from Canada, did. For additional safety, do not utter any defamatory sentences to make fun of hardliners in Teheran. They will get you for blasphemy and you may spend years in jail if not sentenced to death via a kangaroo court. I am not making all this up! Only in July 2004, did a small time university lecturer sentenced to 5-year jail-term for mildly offending the clerics. The lecturer, Hashem Aghajari, was first sentenced to die in a quick trial a year ago. This brought widespread protest among the students in Iran. He was tried again and receive a more "lenient" sentence of 5-year in jail for just saying that Iranians are not monkeys to follow the order of Mullahs. That trial has attracted attention of many civil rights activists from Iran and outside world.
The second trial in Teheran that dealt with Canadian freelance journalist Zahra Kazemi's sudden death in the hands of Iranian officials also had drawn attention from many civil rights groups around the globe. However, as predicted, the accused, a low-level intelligence official, was acquitted in a speedy trial. This has caused anger and dissatisfaction among many lawyers, civil rights activists, and Canadian officials were also surprised by the outcome of the speedy trial.
What did go wrong a year ago with Ms. Zahra Kazemi when the Iranian police incarcerated her? Zahra Kazemi, a 54-year-old freelance photographer with dual nationality, was arrested on June 23, 2003 for taking photos of worried relatives of arrested students who gathered outside Tehran's notorious Evin prison. That had annoyed the Iranian government. They had her arrested and tortured while she was in custody. She died on July 10, 2003 in Baghiatollah hospital in Tehran after being beaten very severely inside the interrogation cell. Reputed newsperson rights group 'Reporters Sans Borders' (RSB) said on July 8, 2004 as the trial for Kazemi's death under way in Teheran, that it fears that impunity will prevail in the case of Zahra Kazemi. And guess what. That prediction by the RSB came true. In a statement RSB said, "We suspect that the senior Iranian officials implicated in this murder will remain unpunished and that a scapegoat will be convicted in order to put an end to a case that is embarrassing for the regime."
The Iranian officials first did not admit any wrongdoing in the death of the Canadian journalist. However, six days later on July 16, 2003 they admitted that she was "beaten." To suppress the evidence of body injury, Ms. Kazemi's body was hastily buried in the southern town of Shiraz on 22 July 2003, contrary to the wishes of her son, Stephan Hashemi, a permanent resident in Canada. The government said the dead journalist's mother had "ordered" the burial. Now Zahra Kazemi's mother had publicly acknowledged that she was pressured into authorizing her daughter's burial in Shiraz. Kazemi's son had requested that his mother's remain be disinterred and repatriated to Canada. But the request fell into deaf ear. Iranian authorities are ignoring Mr. Kazemi's pleas.
Buckled under pressure, Iran's President Khatami requested on July 13, 2003 that a commission of enquiry determine the circumstances of Zahra Kazemi's death. And they did. The commission had determined that Kazemi was interrogated by Teheran State Prosecutor Said Mortazavi, the police, the prosecutor's staff, and then by officials from the intelligence ministry from June 23 through 27, 2003.
In a report released a week later, the commission said that between the time of her arrest on 23 June and her transfer to hospital on 27 June, Kazemi was interrogated in turn by the staff of Tehran state prosecutor Said Mortazavi, the police, the prosecutor's staff again, and finally by officials with the intelligence ministry. The commission's report said the deadly skull fracture that caused her death occurred no more than 36 hours before her hospitalization at midnight on 27 June. Thus, according to timeline established by the commission, the fatal injury could have occurred while she was in the custody of the prosecutor's staff or the intelligence ministry. The medical staff had determined that Kazemi was brain dead by the time her body was brought to the hospital. The authorities suppressed the news of Kazemi's death for 14 days.
Ironically, the military prosecutor's office assigned Kazemi's case on July 23, 2003 to Mortazavi, but he subsequently rescued himself because of the allegations that he was directly involved in her death. The commission of enquiry had previously determined that Mortazavi personally took part in a marathon interrogation session within hours of her arrest. Thus, the case was transferred to Judge Esmaili at the end of July 2003.
In the meantime, an internal fight broke out between reformist and conservative clans, which blamed each other for Kazemi's death. When dust settled, an Iranian intelligence agent by the name Mohammad Reza Aghdam Ahmadi was named the suspected killer on September 22, 2003.
The Iranian judicial authorities rule out any question of state institution's involvement in the murder and pointed finger at Reza Aghdam Ahmadi for the death of the Canadian journalist. The Kazemi family had appointed Nobel Peace laureate Shirin Ebadi as one of their lawyers. Ms. Ebadi had based her case on the medical evidence that the blow or blows that were inflicted on Kazemi with the intention of killing her had did her in. Another lawyer, Mohamad Ali Dadakhah, maintains that the court has no jurisdiction and that an assize (Session) court should deal with the case. Dadakhah also reported that a second person by the name Mohammad Bakhshi, who is prison official at Evin, had been charged in the case. Mohammad Bakhshi, an official at Evin prison, also had assisted the Tehran prosecutor, Mortazavi. This piece of information was prominently displayed in a website hosted by President Khatami's party. It seems as if Khatami's group is trying to shift the blame on conservatives.
On July 24, 2004, a court in Teheran acquitted the defendant, Reza Aghdam Ahmadi, the Iranian intelligence agent, in the murder of Canadian photojournalist Zahra Kazemi. This high profile case has severely threatened diplomatic ties between Canada and Iran. After hearing the "not guilty" verdict Ms. Shirin Ebadi, a Nobel Peace Prize laureate who led the four-member legal team, said the court was not competent and the legal proceedings were flawed. This is quite an allegation against the Iranian judiciary. Ms. Ebadi is an international figure now; what she says goes beyond Iran and her scathing criticism against the court system there will have repercussion round the globe.
An exasperated Shirin Ebadi told the newspaper reporters: "I'm required to work until my last breath to make sure that justice is done to my client." She even threatened to take the matter to international organizations if the Iranian judiciary fails to mete out justice in Kazemi's murder. Her defiance was expressed when she said, "I'll protest this verdict. If the appeals court and other legal stages fail to heed our objections, we will use all domestic and international facilities to meet the legal rights of my client."
It is noteworthy that Ebadi's team had angered hardliners by accusing prison official Mohammad Bakhshi of inflicting the fatal blow to Ms. Kazemi and the conservative judiciary of illegally detaining her. Ms. Ebadi was so incensed that she even refused to sign the bill of indictment - which implicated Ahmadi and cleared Bakhshi of any wrongdoing - and demanded that the court summon several top officials, including hardliner Tehran prosecutor Saeed Mortazavi, to explain Kazemi's murder. Ms. Ebadi is seriously considering filing a case against Bakhshi for the brutal murder of the Canadian freelance journalist. If that efforts of her fail, then she would turn to international organizations.
The Iranian court had decided to give compensation, which is known as "blood money" in Iran, to Kazemi's family. The average compensation now paid to relatives of a Muslim man killed is about $18,750. The payment is about half that if the victim was Christian, Jewish, Zoroastrian or a woman, regardless of her religion.
In summary, Iranian justice system had sided with the government while meting justice in the case of the brutal murder of an Iranian origin Canadian freelance journalist. After all, justice is not blind in Iran. The victim's lawyer, the Nobel Peace Laureate Shirin Ebadi, had complained very bitterly about the verdict that made a mockery of Iranian justice. She is not about to give up the case. Her voice is being heard loud and clear allover the globe. Iranian government thought once the verdict is given, the case of Zahra Kazemi would be put to rest. That was not the case to be. Ms. Shirin Ebadi's voice carried the message all around the globe and in the process, Iran's judiciary received a black eye quite deservingly.
----------------------------------
Dr. A.H. Jaffor Ullah, a researcher and columnist, writes from New Orleans, USA