Cow marked with Muhammad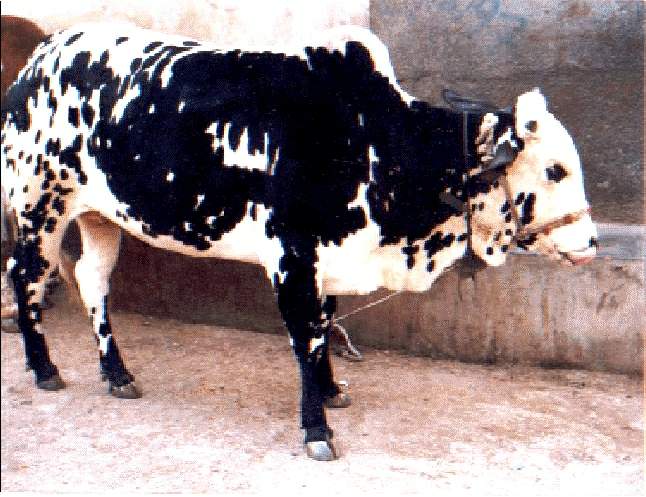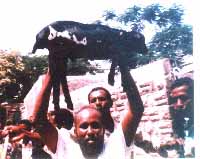 Muslims claim that the mark on the cow reads Allah and the one on the calf reads Muhammad. Of course it takes the imagination of a Muslim to see these words. However there is a good news for Hindus too. Because as you can see the Hindu symbol of Om appears on this cow: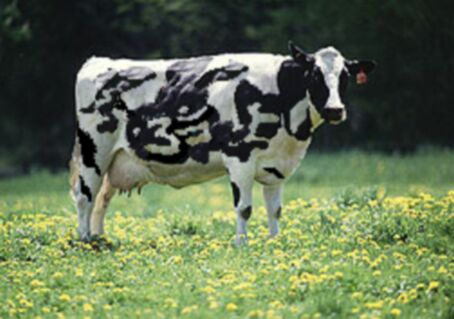 It is also reported that this cow does not make the sound Muu, like other cows do. It sounds Omuu! Isn't this omazing? Can the Muslim cow say Muu-ham-mad?
I wonder when Manitu, Ishtar, Baal, Zeus and other gods are going to send messages. Please if you find messages from any god take a picture and send it to me.