Washington D.C.: Knife-Wielding Muslim Slashed Woman at Union Station, Charged at Police Officer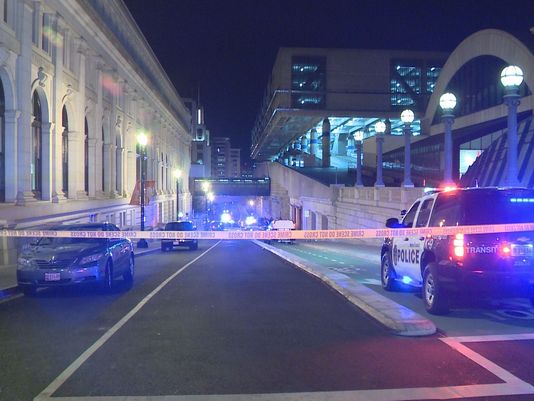 Just because the media isn't reporting it, doesn't mean it isn't here. Every day we get more reports of pedestrian jihad. And it will only increase.
Police say an off-duty officer shot the knife-wielding Muslim at Washington's Union Station when he refused to drop his weapon and charged the cop.  Rashad must have been juiced by Paris.
Sadly he is still alive. He was taken to the hospital.
"Man shot at Union,"  Washington Post, November 16, 2015

A man who was shot at Union Station on Saturday night in a confrontation with an off-duty Baltimore County police officer from Maryland was identified Sunday by D.C. police as Rashad Bugg-Bey, 25, of Northeast Washington.

Police said he was charged with assault with a dangerous weapon.

According to police, a man slashed a woman with a knife about 8:15 p.m. just outside the entrance to the Metro station at Union Station. The victim and the assailant, who still had the knife, went toward the officer, police said.

As the man approached the officer, the officer ordered him to drop the knife, but he did not and was shot. District police said the officer was a Baltimore County officer.