Violence in the Bible vs. violence in the Quran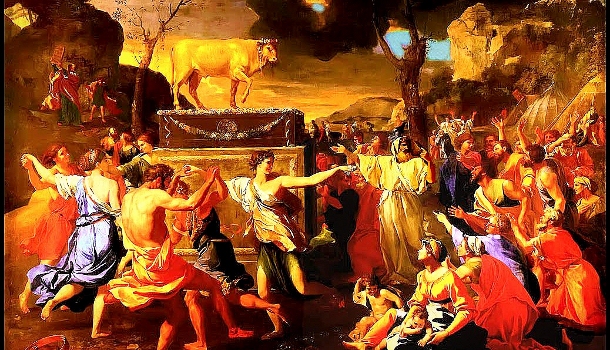 One friend who says he left Islam and does not believe in any religion asked the following Questions which I will answer here.
Supposedly i had read passingly that the old Bible does have damning texts over apostasy, just like the Quran now. Is there any truth in this assertion?
The Bible, particularly its earlier chapters contains many passages that are no longer compatible with our time. It also has tales of wars and genocides allegedly perpetrated on behest of Yahweh.
I have to make several points clear. These first chapters were written centuries after the alleged Moses lived. For example, the Book of Deuteronomy, the last book attributed to Moses, contains an obituary of Moses and states that he was the biggest prophet of the Israel and since his death no other prophet bigger than him has been sent. It also says that the tomb of Moses is lost and no one knows where he is buried.
This and many other passages like it has led Biblical scholars to conclude that these books were not written by Moses but centuries after him by four priests who lived between the 7th and 8th century BC.
Also it is doubtful that Moses was such a great prophet and it is likely that everything attributed to his is fairy tale. How could Jews lose the grave of their biggest prophet?
These four priests made up the whole thing. And the reason is clear. The Jews at that time were living in captivity in Babylon and the ruler of Babylon was Nebuchadnezzar who was a ruthless despot worse than Saddam Hussein. The Jews asked why would God leave them to suffer and these priests did their best to cheer them up. They recounted them stories of their glorious past when they were the masters and when God was on their side. They could subdue other nations and destroy them and their parochial God would order the sun to halt in the middle of he sky so they could massacre their enemies in one day. They also promised that if the Jews remained steadfast God would restore their glory and reunite them in their own homeland. That is when Zionism was born. They prayed and sang desiring to return to Zion.
When Cyrus the Great defeated Nabuchadnezar and issued his famous Edict of Toleration, the first charter of human rights ever written, Jews, like others, found their freedom and returned to their country. Cyrus even paid them to rebuild their temple and worship their God as they pleased.
However, when the Jews returned they became divided. To the North there was the state of Israel and to the South the state of Judah. The priests of Judah felt that this division will diminish their power. The kingdom of Israel had built its own temple and people made their sacrificial offerings there. If you read the book of Leviticus it becomes clear to you that this book is written by the priests for their own gain. It is all about them. Of course, the only way for them to make people follow their wishes was to put them in the mouth of God. Some 1300 years later, Muhammad would play the same trick on his followers when he dictated his wishes as if proceeding from the mouth of God.
The Old Testament, particularly the first part of it, is a book of fables. It is violet and asinine. It is an insult to human intelligence and a sacrilege to attribute it to God.
I am not suggesting that the entire book is garbage. I compare it to a gold mine. There is plenty of gems of truth in that book. However, as in any gold mind there is more dirt than gold the Bible has also many dirt in it. I know how to separate gold from dirt.
The Old Testament has nothing to do with Jesus. He did not denounce the Old Testament because when he came Judaism had become a strong faith. Had he said throw this book in fire, no one would have accepted him. Instead of acting rashly, something I am good at, he acted with wisdom and without rejecting the faith of the people, he told them about the attributes of His heavenly father. Anyone with some degree of intelligence can see that these are two very different gods. The loving Father of Jesus and the vengeful ruthless guy in the Old Testament cannot be the same.
Marcion who was one of the greatest early fathers of the Church noticed this and he did not want to include the Old Testament with the Gospels. He was denounced and attacked by the bigots and finally his voice of sanity was extinguished. Today all Christians accept the Old Testament as the word of God. And this book is their Achilles heel.
Also, why should the letters of Paul and Peter be included with the Gospels? They were follower like me. In addition some of the stories in the Gospels are also fables.
I follow the son of God, not the Bible and not Paul and Peter. If you want to learn what Christ brought read his Gospels. Once you know Jesus and can separate wheat from chaff read the rest of the Bible. Then you can find the nuggets of gold buried in loads of dirt.
2 -What is your take on violent Christianity?
Christianity is a religion and all religion are man made. Jesus did not start a religion and as those who meet him and come back to tell us about him say, he cannot care less about our beliefs. He brought a relationship. He wanted that each one of us have a personal and loving relationship with God. We can show our love for our heavenly father by loving His creatures, other humans and animals. The spirit of God is in all living beings. When you love others and serve them you love and serve God and when you hurt them you hurt God. That is what Jesus brought. God is love and Jesus brought love to the world not another religion.
When Christians act with violence they do so despite what Jesus said. When Muslims act with violence they do so because of what Muhammad said. As the result the level of violence among Christians is a million time less than the level of violence among Muslims. You may find one in a million Christians who acts with violence because of his faith when up to 80% of Muslims are either terrorist or approve it. And virtually all of them are filled with hatred of non-Muslims.
  3- As a social construct, do you believe that Islam could be more 'compatible' with 'modern life' if the Quran was revised? just like how the Bible was supposedly revised?
The Bible was never revised. Christians follow Jesus and he never prescribed violence. Also the violence in the OT is not prescriptive. It does not incite the believers to slay the unbelievers as the Quran does.
The Quran will be a great book if we throw every word of it out and re-write everything. But that is not possible because Muhammad claimed that his religion is complete and the Quran is the word of God. So no one can change the Quran.