Vatican Denies Islamic Aggression, Again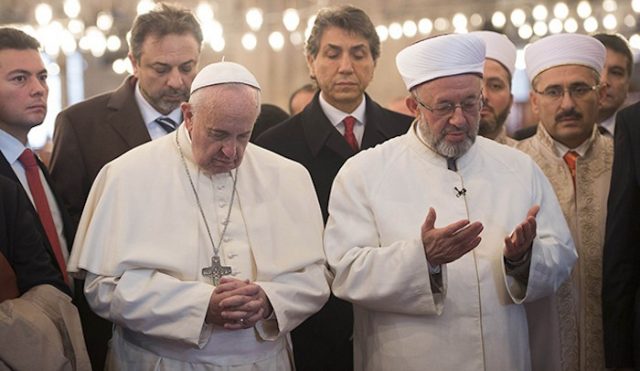 Last Wednesday local Nigerian news reported that Boko Haram insurgents killed more 75 elderly people in the town of Gwoza in Borno state (northeastern Nigeria). The Nigerian tragedy is one that continues to be unrecognized by the mainstream media and the greater part of the international community. Within the past decade, since Boko Haram appeared on the scene to impose a caliphate in the region, more than 50,000 civilians and security personnel have been killed and about 3 million people — mostly Christians — displaced.
Continuous appeals from the Catholic Nigerian bishops and other Christian denominations to their government to help put an end to the violence have thus far borne little fruit, if any. In like manner, another disappointment, which according to experts contributes to the problem, is the denial by church officials and Western governments that the Islamic religion has anything to do with the atrocities.
Archbishop Antonio Filipazzi, Apostolic Nuncio to Nigeria, recently said that although many people claim that violence in Nigeria stems from inter-religious tension, he noted that he would be "very careful" of bringing (the Islamic) religion up as a principal cause of violence. He explains that by blaming religion "we give the violence a moral justification, because 'you do that in the name of God, in the name of that religion.'" Religion can, however, at times be used to cover up for forms of violence "which are not as noble as religion."
Pope Francis' papal ambassador was very assertive in saying that the ongoing "violence [in Nigeria] has many sources. It would be interesting to find if there is a deep source of violence in the pastoral source of the people."
With all do respect the Bishop of Rome's ambassador to Nigeria, not to deny economic-socio motives, a main reason Boko Haram and other Islamic militants kill, rape and loot is because they are inspired from their own religious texts — citing the Quran and the hadiths (the sayings and acts of the Prophet Muhammad). Even ISIS affirmed this to Pope Francis in its publication, Dabiq Magazine (2016): "We are in a religious war and we hate you."
As Raheel Raza, a Sunni Muslim, spokesperson for Clarion Project and president of Muslims Facing Tomorrow recently stated, by refusing to acknowledge this, "we abandon human rights in favor of political correctness."
This does not mean every Muslim is a radical fundamentalist. However, according to Pew Research, because of the rise of Islamism or political Islam — a term coined after the Iranian Revolution of 1979 to describe the new phenomenon of the "re-Islamization" of Muslim-majority countries that had, in their view, ceased to uphold Islamic values — a huge part of the 1.8 billion Muslims in the world support the horrendous acts of violence, such as the stoning and whipping of women for sexual impropriety as dictated by the Islamic sharia law.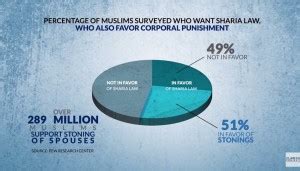 As a rule of law, the sharia precludes the development of human reason as it is viewed as an expression of Allah's inscrutable will. It is this same supremacy that renders sacred and permanent the concept of inequality between the Islamic community and the non-Islamic community, between the Muslim and the non-Muslim, and between man and woman.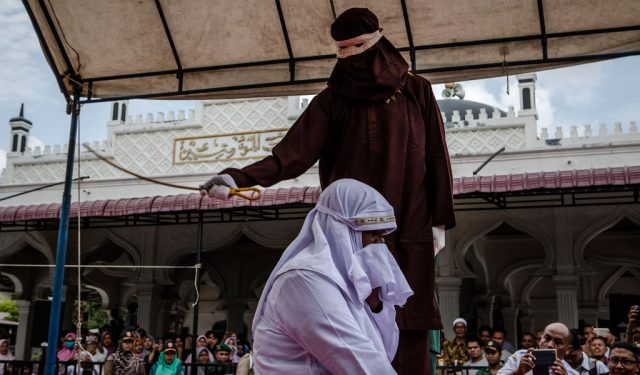 Historically articulated, the sharia is a shorthand term for an amorphous body of legal rulings, judgments and opinions, assembled over the course of many centuries after the Muslim Prophet Muhammad's death. It is based on the Quran and a copious number of hadiths developed by the fuqaha (jurists) whose opinions enjoy an almost absolute authority over the faithful. The sharia is implemented in corporal punishment for women, normally expressed in whippings or stoning, as well as, the death penalty for Muslims who convert to another religion or become atheists:
[A]ccording to the statement of Allah's Apostle, "Whoever changed his Islamic religion, then kill him." Sahih al-Bukhari, Vol. 9: Book 83, 57.
As already indicated, not every Muslim is a terrorist. But why is it that whenever there is an act of terror in the name of religion, it is Islam? Raza says:
"When there is a disease or a virus it can't be treated unless you identify the problem. And it is 'violent radical extremist Islamism'…. The fact that most of the terrorism in the world today involves Muslim in one way or another…we need to be able to have an open, honest and fact based conversation about that."
Notwithstanding the efforts of the Trump administration to suppress the jihadist threat in the United States, Islamism is on the rise among Muslims in America and the rest of the West. Clarion Project's short documentary "By The Numbers" shows that the mindset of a majority of Muslims supports Islamist ideology.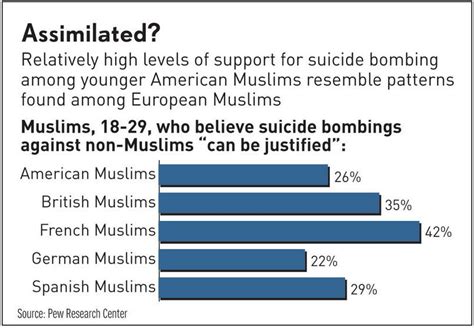 Jihadists, such as Boko Haram and the Taliban continue to have success in recruiting Muslims, especially young ones. Part of this is because of the indoctrination they have received, for example in mosques. They therefore find the Islamic faith as presented by the militants appealing. So much so that the General Secretary of the Nahdlatul Ulama Supreme Council, the world's largest Muslim organization, Imam Yahya Cholil Staquf, stated in 2018: "The problem lies within Islam itself…. Islam must reform itself in order to live in peace with the rest of the world." (Click below to view statement)
While this is something Muslims must do for themselves, it does not mean that the Catholic Church or Western governments cannot help. Many prominent peaceful Muslims point out, to not engage the problem of the religious verses the Islamic perpetrators quote, or to simply disavow such a reality as the Vatican has been doing for the past few years — a strategy that has yet to have shown success — only contributes to the growth of Islamism. This is why Turkish President Recep Tayyip Erdoğan's jihadist tactics, for example continue to go unchecked.
After Erdoğan converted Hagia Sophia into a mosque, Imam Staquf released a statement that touched upon Turkey's interventionist foreign policy, warning that "President Erdogan's words and actions. . . threaten peace and security in Europe, the Middle East and Africa, where similar narratives employed by al-Qaeda, ISIS, al-Shabab and Boko Haram have led to countless terrorist attacks and produced millions of refugees."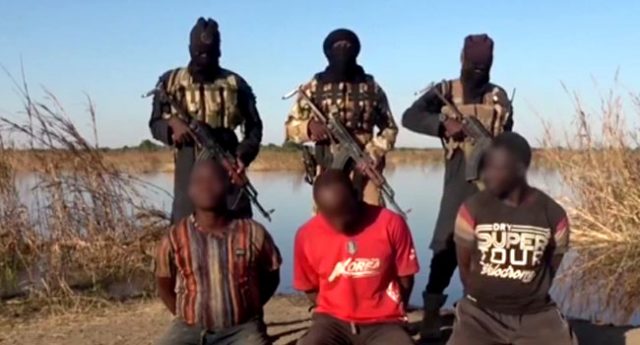 Individuals like Raheel Raza or Imam Yahya Cholil Staquf need support. The reader may ask, "Why doesn't the pope or a Vatican representative equally address the Islamic threat in public as Raza or Staquf?" — Your guess is as good as mine. In the meantime, the Christians in Nigeria's northern and central belt states continue to be slaughtered by thousands — just as in other countries where the sharia prevails — by jihadists who gain violent traction on a road paved by President Buhari's complicity and Boko Haram's support.
__________________________________________________
Mario Alexis Portella is a priest of the Cathedral of Santa Maria del Fiore and Chancellor of the Archdiocese of Florence, Italy. He has a doctorate in canon law and civil law from the Pontifical Lateran University in Rome; he also holds a M. A. in Medieval History from Fordham University, as well as a B.A. in Government & Politics from St. John's University. He is also author of Islam: Religion of Peace? – The Violation of Natural Rights and Western Cover-Up.
Book available on Amazon, Barnes & Noble or WestBow Press.