Trump Fires His Inspector General: A Saudi Cover-Up?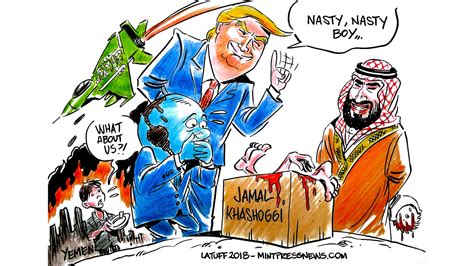 The chairman of the Foreign Affairs Committee of the United States House of Representatives, Rep. Eliot L. Engel, said on Monday that the U.S. State Department inspector general (IG) Steve Linick, since 2013, might have been fired because he was investigating President Donald Trump's declaration of an emergency to clear the way for an $8 billion arms sale to Saudi Arabia last year. He was also looking to see whether U.S. Secretary of State Mike Pompeo used staff to run personal errands, according to a congressional aide.
Pompeo denied Linick's dismissal was an act of retaliation, telling the Washington Post in an interview that he did not know about the reported investigation into his conduct. The top U.S. diplomat added that Linick "wasn't performing a function in a way that we had tried to get him to" and was "trying to undermine what it was that we were trying to do."
This is the fourth IG in the last six weeks that Trump has fired. The White House says the president has his reasons for no longer having "the fullest confidence" in IG Linick. Perhaps…but it is curious how these removals always seem to happen late on Fridays, when administrations do things that would be less noticeable—both the White House and State Department did not immediately respond to the statement by Chairman Engel.
If true, this would be incredibly disappointing after Trump said announced last week that the U.S. has been protecting countries, like Saudi Arabia "that don't respect us, and in some cases they don't even like us."
If we recall last December, Saudi Air Force, Second Lt. Mohammed Saeed al-Shamrani visiting the U.S. Naval Air Station Pensacola, Florida, killed four and injured eight in a shooting spree.
The motive for the violence had been downplayed until recent revelations disclosed he had links to al-Qaeda . In other words, the political correct position from the Trump administration seems to be "if it's a Saudi national, it cannot be jihad." Obviously, Trump's 90-Day Travel Ban that was to "temporarily" bar travelers from Iraq, Iran, Sudan, Somalia, Syria, Libya and Yemen did not work. Why? Because none of those countries is the birthplace of terrorists who committed recent attacks in the United States connected to extremist Islamist ideology, unlike Saudi Arabia. After all, it was then-candidate Donald Tump in 2016 suggested that Saudi Arabia was responsible for the 9/11 tragedies.
The FBI last week inadvertently named a Saudi embassy official named a Saudi embassy official in Washington suspected of orchestrating support for the 9/11 attackers. This would corroborate with what then-candidate Donald Tump in 2016 suggested that Saudi Arabia was responsible for the 9/11 tragedies.
"The disclosure came in a new declaration filed in federal court by a senior FBI official in response to a lawsuit brought by families of 9/11 victims that accuses the Saudi government of complicity in the terrorist attacks," the report, authored by Michael Isikoff, said.
The Saudi official's identity was deemed a "state secret" since last year. Part of the Trump-Saudi love affair has even kept our president from pursuing an investigation on the Saudi involvement. There has been near-conclusive evidence showing that thousands of citizens from the Kingdom of Saudi Arabia—including 14 of the 19 airplane hijakers were Saudi nationals—not excluding royal family members, were partially behind the 9/11 attacks. While the Saudis have denied any direct involvement, the U.S. Congress overrode Obama's veto in 2016 which would enable the families of victims of the September 11 attacks to sue Saudi Arabia, presented by the West as its most valuable ally in the Middle East, over alleged links with al-Qaeda terrorists who carried out the attacks on New York and Washington.
The U.S.-backed Saudi coalition in Yemen continues to deliberately target civilian infrastructure—they arbitrarily attack homes, farms, factories, schools, buses, gas stations, government buildings, water treatment facilities, and anything else imaginable. In fact, over the past three-plus years, Saudi airstrikes have produced over 35,000 civilian casualties: over 13,000 killed and over 21,000 injured—many of which are women and children. What is more, the acts of the Saudi-led coalition constitute genocide within the meaning of 1948 Convention on the Prevention and Punishment of the Crime of Genocide—both the Obama and Trump administrations are equally culpable for their blind support of the Saudis.
Democrats in the U.S. Senate have warned that the Trump administration is preparing to approve a major new arms sale to Saudi Arabia, using an "emergency" loophole to bypass Congress. Sen. Chris Murphy (D-Ct) said: "I am expecting that the administration is going to notice a major arms sale through emergency powers"—U.S. arms control law allows Congress to reject weapons sales to foreign countries but an exemption in the law allows the president to waive the need for congressional approval by declaring a national security emergency.
Sen. Bob Menendez, the top Democrat on the Senate Foreign Relations Committee who has previously blocked missile sales to Saudi Arabia, warned the administration would be making "a terrible mistake"—and he is correct.
Accusing the Saudis in having "one of the worst human rights abusers in the world," Menendez said that America's reputation would suffer from "delivering deadly weapons to governments that clearly intend to misuse them."
Apparently, the munitions President Trump sold were precision-guided missiles fired from combat aircraft that the kingdom jets have used previously in Yemen, causing civilian deaths. The dispute with senators over arms sales comes amid a broader divergence between Congress and the Trump administration over the handling of the U.S. strategic relationship with Saudi Arabia, especially after Prince Mohammad bin Salman is once again threatening America's oil industry, U.S. national security and Trump's re-election prospects.
Congress would be very unlikely to give approval to any arms sale to Saudi Arabia that may be linked to civilian deaths in Yemen. Earlier this year, the House and Senate approved a resolution that would have ended U.S. involvement in the Saudi war in Yemen, but Trump vetoed the measure and Congress failed to muster sufficient votes to override the president.
For decades, the U.S. has exploited the Gulf region to shape and direct its interests in the larger Eurasian economy. Thanks to trillions of dollars in military investment, the Saudis, up to the coronavirus outbreak, had controlled the spigot through which roughly 24% of the world's daily oil supply flows, much of it bound for such economic powerhouses as India, China, South Korea, and Japan. Should the Saudis chose to pass control to someone else, like China, America would find its monopoly severely impaired. Yet U.S. involvement in the Middle East cannot be limited to financial gain or loss. As the leader of the free world, human lives most come before economic profit.
I would like to personally say that I admire President Trump for what he has done to curtail the slaughter of babies through abortion, as well as for not taking the U.S. to war as his four predecessors have done. That being said, if he is Pro-Life, as he claims to be, he cannot continue to fund the five-year Saudi slaughter on Yemen.
The president has done well in taking action against the Saudis last week by removing two Patriot anti-missile systems from the kingdom, and it is his prerogative to determine who is the U.S. Inspector General. Whether it's true or not that he fired him because he could have potentially curtailed arms sale to the Saudis—and this wouldn't be unfounded after vetoing Congress' legislation to block weapons to the Saudis—remains to be seen. Nevertheless, it is shameful that for five years the U.S. has been willingly providing arms to the Saudis knowing full well the genocide they're committing!
__________________________________________________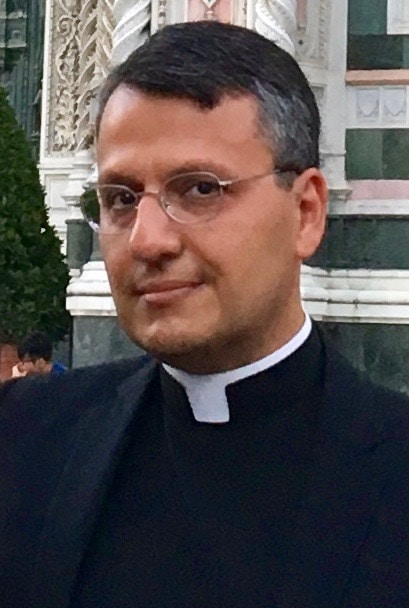 Mario Alexis Portella is a priest of the Cathedral of Santa Maria del Fiore and Chancellor of the Archdiocese of Florence, Italy. He has a doctorate in canon law and civil law from the Pontifical Lateran University in Rome; he also holds a M. A. in Medieval History from Fordham University, as well as a B.A. in Government & Politics from St. John's University.
* Sources no cited may be found in my book Islam: Religion of Peace – The Violation of Natural Rights and Western Cover-Up.