The Faith of Hate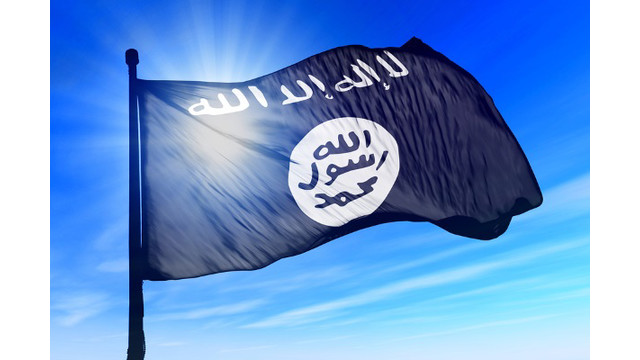 As the motive behind San Bernardino shooting unfolds, the reactions mould into the typical mode. A small faction directs their wrath to Muslim communities and threats, intimidation, and attacks on mosques are reported while most others remain convinced of the repeated notion that the act was responsibility of a few individuals, Islam had nothing to do with it and Muslims need to be kept out of it. There is no doubt that such acts do not represent the intention and mentality of all Muslims but their religion surely has to do with Islamic Terrorism because it encourages and entices such acts. The rise in radicalization and acts of terrorism incited by Islam have raised concerns and suspicion over the role and intention of Muslims as a whole.
Muslims too have responded in the very typical way by defending Islam and calling the act as un-Islamic. "Our faith is against this kind of behavior" CAIR (Council on American Islamic Relations) leader said in the aftermath of San Bernardino shootings. CAIR's statement symbolizes general Muslim response to such acts and is an example of the attempts that try to disassociate Islam from terrorism. The notion is so widely preached that most get carried away with it and the real issue remains unresolved. A reason why such justification is so widely accepted is the danger of annoying Muslims who get offended even if Muhammad's name is pronounced without the word 'prophet' preceding it.
It is very clear that Islamic State (IS) which at the moment is the biggest threat to humanity is based on principles of Islam and operates in a very Islamic way. The group justifies all its acts through references from the life of Muhammad and verses of Quran. It strives to create an Islamic caliphate that is a precondition to bring about the Day of Judgment. IS is not the first group based on the teachings of Islam Al Qaeda, Taliban, Hizbullah, Bokoharam and numerous other terrorist organizations were all created to serve a purpose so clearly expressed through Quran and Sunnah. And the reason why such groups become appealing to young Muslim men and women in the West is the epidemic sense of alienation amongst Muslims which also is caused because of harsh Islamic injunctions.
Muslims dedicated for the fulfillment of Islamic practices find themselves estranged from their surroundings and become easy victims for radicalization. Muslims in the West have their separate organizations and elect representatives to work separately for the betterment of their communities. The word Muslim itself sounds more like a race than a religious identity because of the stark differences in the lifestyle and culture of Muslims compared to others. Islam has codified strict manners and limitations for mixing with non believers for instance eating their food and greeting them like Muslims is forbidden. Therefore, a lot of practicing Muslims feel more comfortable with people of their faith indiscriminate of the racial origin and do not mingle freely with others. Muslim scholars so openly call the Western Culture as uncivilized, vulgar and unacceptable in Islam.
Islam is also defined as a complete code of life and demands total submission from it followers. A true Muslim has to abide by laws created in the deserts of Arabia 1400 years ago which are not compatible in the contemporary world. To avoid falling prey to acts of Islam inspired terrorism it is very important for both Muslims and Non Muslims to understand what Islam is and how it is entices acts of terror. It only takes a copy of Quran and a biography of Muhammad to start with. Islam is a source of major contention in the recent world and continues to linger as a threat to the peaceful co-existence of humanity. Muslims can play a very important role by accepting the failings in Islam and stop getting offended on criticism of the religion that even they don't understand and that so openly promotes hatred.
There are few Muslims around the world that follow Islam and even fewer who bother to examine the very basis of the religion they were born into but when it comes to protesting against blasphemy they all consider it their duty to participate. If Muslims had not protested so fiercely and so unanimously against cartoons of Muhammad by Charlie Hebdo in 2006 the terrorists wouldn't have gathered the courage to carry out several attacks on the officials of the Magazine and the citizens of France. There are several other instances where Muslim sensitivity towards Islam surpassed their sensibility.
This hypersensitivity has guarded Islam from criticism and hasn't allowed open discussion on it. The religion remains to be a set of 1400 hundred year old principles inapplicable and incompatible in the modern day. Muslims need to understand their religion is not going to fit into modern moulds without being open to criticism and change. It is time they answered with logic and reasoning not violence if they are convinced that 1400 years are not enough for a system to rot.
Muslims have been the biggest victim of Islamic Terrorism and have paid the heaviest price. Hundreds of thousands of innocent Muslims have been killed and displaced by Islamic terrorists and they are the ones who have been most vulnerable to barbarism of groups like IS in the past and today. Muslims as a community cannot be singled out or held responsible for terrorism but their irritability towards pointing evil has been an impediment in getting to the core of the problem which needs to be conveyed to them.
Muslims are a big part of the human family comprising of over 20% of the overall population of the world that runs on the principles of share and care. Bullying Muslims is counter-productive, wrong and totally unacceptable but Muslims also must realize that radical groups like IS will continue to spread hatred using direct references from Quran and Hadith that so explicitly promote violence until they accept weighing Islam through the gauge of rationality and logic.