The 1619 Project and the Denial of the Enslavement of Blacks in Islam
The New York Times recently published an article titled "The 1619 Project and the Long Battle Over U.S. History" in which Jake Silverstein, commenting on Nikole Hannah-Jones book "The 1619 Project: A New Origin Story" (2019), highlighted how the current racial divisions in America stem from how history has been or not been portrayed over the last century.
The underlying thesis for those who have not yet read or have heard of "The 1619 Project," as Silverman rehashes, is that August 1619, when enslaved Africans first arrived in the American colonies should be acknowledged as our country's origin. An estimated 20-30 enslaved Africans landed at Point Comfort — present day Fort Monroe — in Hampton, Virginia, aboard the English privateer ship White Lion; these Africans were traded in exchange for supplies.
"Enslavement," Silverman reiterates, "is not marginal to the history of the United States; it is inextricable. So many of our traditions and institutions were shaped by slavery, and so many of our persistent racial inequalities stem from its enduring legacy."
Such historical reconstruction, which is done through the spectrum of race and racial strife as argued by others, presents slavery not as an exploitation of enforced and unwanted labor for economic profit, but as the manifestation of white racism. Racism against Blacks, in fact, resulted from slavery, not vice versa.
The racial position is in line with what Senator Tim Kaine (D-VA) said in June 2020: "The United States didn't inherit slavery from anybody. We created it."
The Senator's statement was not just historically preposterous but inflammatory, just as those who incorrectly insist that the first enslavement of Africans in the Americas began in 1619 — this was part of the crusade by House Speaker Nancy Pelosi, who accompanied by Representative Ilham Omar (D/MN), travelled to Ghana in July of last year to speak about the 400-year-old slave trade from Africa to the New World.
What the aforementioned politicians and their backed associates willingly fail to point out is that the slavery of Africans in America was a slave trade. In other words, assuming Hannah-Jones and the aforementioned lawmakers neglect to admit that the slave trade originated from Africa — the Africans were caught and sold by their own kind to white men. Instead of holding those African nations equally accountable, they put exclusive blame on white men.
There is also the phenomenon that Blacks in colonial America owned other Blacks as slaves.
Blacks Owning other Blacks
In R. Halliburton's Free Black Owners of Slaves: A Reappraisal of the Woodson Thesis, Halliburton writes that free black people owned black slaves "in each of the thirteen original states and later in every state that countenanced slavery." And it did not stop there.
In fact, for a time, free black people could even "own" the services of white indentured servants in Virginia as well. Also according to Halliburton, free blacks owned slaves in Boston by 1724 and in Connecticut by 1783; by 1790, 48 black people in Maryland owned 143 slaves. One particularly notorious black Maryland farmer named Nat Butler "regularly purchased and sold Negroes for the Southern trade."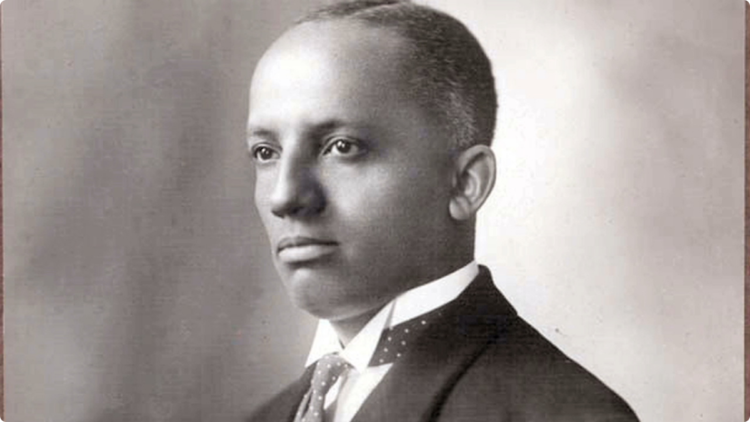 Revisionists like to claim that when Blacks owned slaves, they did so only for humanitarian reasons, which justified the "technical" slave status of whomever had been purchased. These historical facts were reported by Carter G. Woodson in his "Free Negro Owners of Slaves in the United States in 1830" (published in 1924). Free Blacks, in fact, used slavery to apply pressure or punishment on others. For example:
Some of these husbands were not anxious to liberate their wives immediately. They considered it advisable to put them on probation for a few years, and if they did not find them satisfactory they would sell their wives as other slaveholders disposed of Negroes. For example, a Negro shoemaker in Charleston, South Carolina, purchased his wife for $700; but, on finding her hard to please, he sold her a few months thereafter for $750, gaining $50 by the transaction.
Slave Trade of Blacks in Islamic World
If there is going to be an accusation of racism against Blacks as a cause of slavery, then perhaps the "1619 Project" advocates should look at the Islamic world were an estimated 529,000 to 869,000 black men, women and children are still slaves.
Pope St. Zachary (741-752) is documented for saying: "Wherever Islam goes slavery follows, and specifically the horrible institution of sex slavery, as that was the primary reason for it." And while thre might have been a times where Muslims were told to treat their slaves decently, or promised a great reward in heaven if they choose to free a slave. But there is NOT A SINGLE VERSE in the Quran or the hadiths that abolishes slavery:
Allah presents an example: a slave [who is] owned and unable to do a thing and he to whom We have provided from Us good provision, so he spends from it secretly and publicly. Can they be equal? Praise to Allah! But most of them do not know. —Sura 16, 75
Narrated Jabir: A man manumitted (freed) a slave and he had no other property than that, so the Prophet cancelled the manumission (and sold the slave for him). No'aim bin Al-Nahham bought the slave from him. — Sahih Bukhari Volume 3, Book 41, Number 598)
Narrated Jabir bin 'Abdullah: A man amongst us declared that his slave would be freed after his death. The Prophet called for that slave and sold him. The slave died the same year. —Sahih Bukhari 3:46:711 (See also Sahih Bukhari 34:351, 72:734, and Sahih Muslim 4112)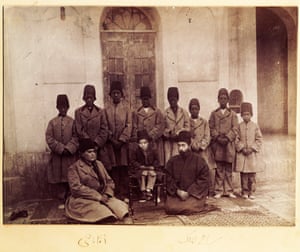 Statistics provided by Charles Jacobs, President of the American Anti-Slavery Group display in predominantly Muslim African countries, specifically Algeria, Libya, Mauritania and Sudan, slavery still continues:
Sudan — in a remnant of the Second Sudanese Civil War (1983–2005), the government in the north of the country declared a jihad upon the black, largely Christian south. They killed perhaps 2.5 million people and enslaved as many as 200,000. Slaves rescued by grassroots abolitionists tell us stories of abduction, beatings, forced conversion to Islam, grueling labor, female genital mutilation, malnutrition, and rape.
Algeria — Today, according to the Global Slavery Index, around 106,000 black Africans are estimated to be enslaved. Migrant women, but also children (both male and female), risk being forced into sexual slavery; men perform unskilled labor. Those who avoid slavery are also subjected to virulent Arab racism, as confirmed by a 2019 New York Times report.
Libya — since the overthrow of the dictator Col. Muammar Gaddafi, Muslim smugglers have taken numerous Africans as slaves. According to the International Organization for Migration, West African migrants who are seeking to escape repression are captured, bought, and sold in garages and car parks. There have also been reportsregarding organizedslave labor a few years ago, a case of slavery was uncovered in Tanzania.
Nigeria — the long-running persecution by Islamists over the Christian minority in the northern part of the country involves the enslavement of Christian, which has become a source of compensation for jihadists. The most infamous incident of a slave raid was Boko Haram's abduction of 276 schoolgirls in 2014; in 2019, men and boys are also captured for physical labor and sexual exploitation.
Yet centuries prior to the Atlantic slave trade, Africans were being captured by Muslims and sold as slaves. Muslim Arabs made huge profits, for example during the East African Arab Slave Trade that began around the 9th century as Muslim Arab and Swahili Traders began to dominate the Swahili Coast.
As presented by presented by David Meir, another infamous slave trade was the Sub-Saharan Slave Trade. It was essentially carried out via the Trans-Sahara route where sub-Saharan blacks where rounded up in razzias, a word that comes from an Algerian Arabic pronunciation of the classical Arabic word ghawz meaning a military expedition or a raid.
These razzias would capture able bodied young men who were to traverse the Sahara on foot (in harsh conditions) and once in North Africa they would be used as servants or warriors of various caliphs in a number of sultanates, mainly in Egypt and later on when the Ottoman Empire came into being, in Turkey.
Click to view video on history of African slavery in Islam
In fact, from 869 to 883 in the city of Basra (present-day southern Iraq), there was a Bantu-speaking black slave rebellion against the Abbasid Caliphate led by Ali ibn Muhammad, himself a slave who had been kidnapped from his hometown in East Africa. The Muslim landowners subjected the Zanj, who generally spoke no Arabic, to heavy slave labor and provided them with only minimal subsistence. The slaves' fight for freedom was eventually suppressed.
Perhaps this is a reason why in most Muslim countries where there was a high number of black slaves (like Egypt, Turkey, and Iran), there are virtually no significant black minorities today.
It is without say that the darkest part of American history was slavery, yet equal attention should also be devoted to the Muslim Arab Slave Trade in Africa.  And while the number of black slave owners compared to white slaveowners was comparatively minimal, they nevertheless, they still existed. And while this does not in any way shape or form absolve white slave owners, the "1619 Project" is a Janus-face proposition that undermines historicity, to say nothing of its instigation of racial division.
_____________________________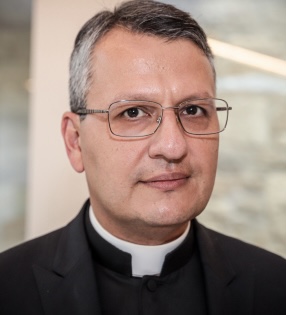 Mario Alexis Portella is a priest of the Cathedral of Santa Maria del Fiore and Chancellor of the Archdiocese of Florence, Italy. He has a doctorate in canon law and civil law from the Pontifical Lateran University in Rome; he also holds a M. A. in Medieval History from Fordham University, as well as a B.A. in Government & Politics from St. John's University. He is also author of Islam: Religion of Peace? – The Violation of Natural Rights and Western Cover-Up.