Story of a Teddy Bear, a Grizzly Bear and 40 Lashes: A Lesson to Learn
Teddy Bear
–Theodore Roosevelt, the twenty-sixth president of the US, was commonly known as Teddy. One day, he went hunting with his friends, and one of his friends chased and finally cornered a black bear. When asked to shoot the bear, Roosevelt refused to lift the gun. He surely was not a chicken; in fact, he was a war hero of the Spanish-American War that was fought in 1898. His sympathetic view towards a helpless bear soon hit the media and a political cartoon was made. Consequently, a Brooklyn store owner saw the little cub in the cartoon and made a stuffed toy bear, which was named Teddy.
Since then, stuffed teddy bears have been adored by everyone. Their cute faces and floppy bodies are loved by all children. For many children, teddy bears give comfort when they go to sleep. The trend is not limited in the US; it has spread all over the world. Even a Muslim child of an Islamic country takes a teddy bear to bed, which perhaps impedes the Islamic nightmare that might interfere in his or her dream. Nevertheless, a teddy bear is a symbol of cuteness, love and affection.
Grizzly Bear
– About 8 feet tall and weighing 400-1500 pounds, grizzly bears are the habitat of North America. Although a few stuffed toys are made resembling a grizzly bear, they are not adored like the teddy bears because of their ferociousness.
Typically, a male grizzly bear is almost twice the size of a female. The size of the male grizzly bear is a phenomenon of another wonder of nature, known as sexual dimorphism. Among some species, due to sexual dimorphism, males use their size or other abilities to compete with other males, and capture a female for their sexual satisfaction. These mammals, unlike lovebirds, do not care for lovemaking; rather, they behave like a real animal and capture a female to satisfy their needs.
Grizzly bears are omnivores – they eat both plants and meats. They can run up to 35 miles per hour with their gigantic body, and kill a deer, a moose or a black bear. They eat fish as well but do not mind chewing a plant for snacks.
Usually, being a solitary animal, a grizzly bear does not attack humans; however, if it is on a mission to find food and someone steps in its territory, it is advisable that the relatives of the person contact the mortuary.
40 Lashes
– Most of the Muslim countries have a little education problem. Islamic education, however, does teach how one should first put his right leg in a shoe; it also forbids combing the hair except every second day and prohibits playing chess. Naturally, such wisdom does not help humans to prosper. Hence, Muslims look for inherent education that is taught in a civilized country.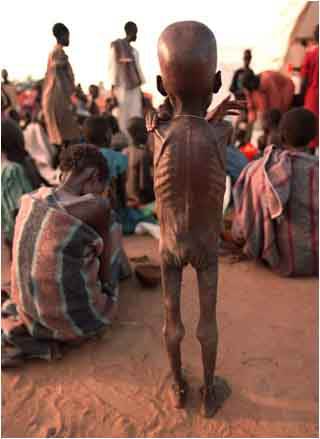 Sudan, a typical Islamic country where Islamic Shaira Law prevails in most parts of the country, lacks secular education. Sudan is a poverty stricken country and Allah, the Islamic god, is not interested in improving the lives of the people; however, the recent discovery of oil has helped some people to become rich. Nevertheless, famine is a part of Sudanese life and about 100 out of 1000 children die at infancy.
In this Allah-sponsored country, hunger and malnutrition transform a child to a living skeleton. On the other hand, some rich people who live an urban life want their children to learn secular education and several schools have been opened to provide a better education. Such education is not possible with the Mullah teachers, and, as a result, these schools bring teachers from other countries.
Ms. Gillian Gibbons, a British national, was one of those teachers who went to an upscale school for the fortunate students who can afford to take teddy bears to their schools. In a class project, she advised her students to write about their teddy bears. When it came to finding a name for the teddy bears, 20 out of 23 students voted for the name "Mohammed," for Mohammed is the most common name among Muslims. Mullahs of the country did not like the idea of Islamic prophet Mohammed becoming a teddy bear. They further refused to accept the verdict of the students who picked the name through a democratic process – after all, democracy is not an option in Islam.
Although Mullahs hounded for Ms. Gibbons' blood and solicited for 40 lashes, it became apparent that she could merely receive 40 lashes with a wet noodle when the media started giving full coverage of the story. The story has already become old and Ms. Gibbons has returned home without having her skin removed.
What is really intriguing is that how she compared Mohammed with a teddy bear, which is an icon of love and affection, instead of a grizzly bear. One should apologize to the family of the grizzly bears before comparing Mohammed to a grizzly bear, since the grizzly bear seems to be an angel if judged against Mohammed, but there are at least three striking resemblances between those two.
Sexual dimorphism is one of the characteristics of a grizzly bear, and Mohammed undoubtedly possessed the same virtue. His lust for women and taking them to his tent had only one motive – to fulfill his sexual craving. A man can not love two dozens wives and a few concubines at the same time.
Like a grizzly bear, Mohammed was an omnivore. He was a vegetarian at the beginning of the prophecy business but soon he became blood thirsty and began eating meat – killing people, that is.
Grizzly bears do not tolerate when someone enters its territory, Mohammed followed the same rule. Anyone who dared to challenge Mohammed's authority was smashed immediately, as if someone had stepped onto a grizzly bear's foot.
Another interesting part of Ms. Gibbons' situation is the action taken by the two British Muslims. Apparently, Baroness Warsi and Lord Ahmed with two very un-Islamic titles, solicited for Ms. Gibbons' release. These two so-called moderate Muslims had their vocal cords paralyzed when Danish cartoons, depicting Mohammed's real image, made a hue and cry in the world. They did not like to see Mohammed's actual image but they were happy to find Mohammed being compared to a teddy bear. On the other hand, Ms. Gibbons dared to insult all teddy bears because of her impression of Mohammed as that of a teddy bear.
Ironically, the propagandists of Islam want to see exactly what Ms. Gibbons has done. They want to portray Mohammed as a loving and caring person, which of course is far from the truth. Years of propaganda, deception and lies have created a new image of Mohammed and most non-Muslims and moderate Muslims maintain the same view of the prophet.
Ms. Gibbons and most Westerners have a deluded image of the prophets of monotheistic religions. Almost all religions, including Christianity, have a barbaric history in their past; however, they all have overcome the shortcomings and added humanistic values to their religions. Nonetheless, Jesus was no Mohammed. Jesus did not rape, loot and kill people – Mohammed did. Yet they accept Mohammed as a loving person by default, just because he is another prophet like Jesus. Such misconception, propelled by the propaganda of the Islamists, made Ms. Gibbons to believe Mohammed was a loving person like a teddy bear.
What an insult to the teddy bears!
Truly, it is not the Mullahs but the non-Muslims who should have protested against Ms. Gibbons for naming the teddy bear.
What everyone should really need to learn is that Mohammed can only be compared with a grizzly bear, and definitely not a teddy bear. Until and unless the gullible Westerners grasp the truth about Islam, a morbid future is awaiting for them.