More Than 1,000 Europeans Murdered, Maimed in Attacks by Islamist Asylum Seekers Since 2014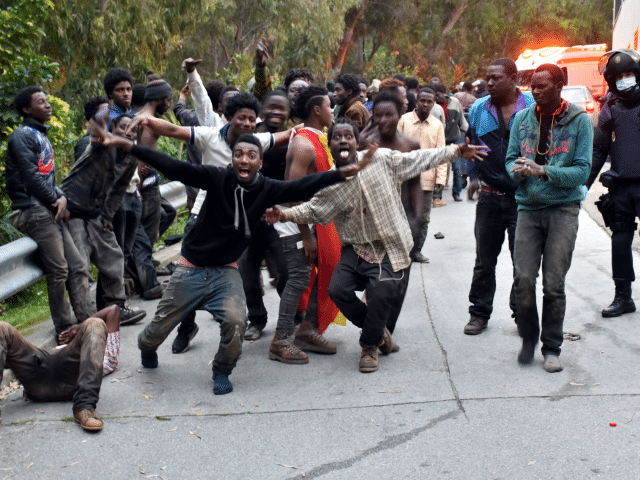 More than 1,000 people have been murdered or injured on European soil since 2014, in attacks carried out by Islamist asylum seekers and refugees, research has revealed.
Analysis by the Heritage Foundation  found that asylum seekers were involved in 32 of 194 Islamist plots that have targeted Europe over the past four years, resulting in 357 deaths and 1,678 injuries.
Between January 2014 and December 2017, the attacks involving migrants who were seeking asylum accounted for 182 of the fatalities and 814 injuries, according to the Daily Mail.
Noting that the terror threat on the continent has soared since 2016, when German chancellor Angela Merkel opened Europe's borders, the the U.S. think tank warned that mass migration from the Global South made it "disturbingly simple" for Islamic extremists to enter EU nations.
"Ill-conceived immigration policies have made it easier for [jihadists] to strike," the Heritage Foundation's Robin Simcox said, commenting that "the fall-out from the decision to take in such a large amount of unvetted people in such a short time will continue for decades to come."
"Europe has faced a severe threat from Islamist terrorism for years. Yet Chancellor Merkel's decision to open Germany's borders in 2015 unfortunately increased that threat," he added.
"While only a minority of asylum seekers pose a security risk, the plots carried out by those exploiting migrant routes – in Paris, London, Berlin, Stockholm and elsewhere across Europe – demonstrate that even a low number of extremists can still cause huge amounts of damage," said the report, which urged EU leaders to reduce risk by minimising the number of migrants the continent imports from conflict areas scarred by Islamic extremism.
"European leaders were either naïve about the risks or failed to communicate honestly with the public the impact that accepting such large amounts of people would have on security," asserted Simcox, a national security and terrorism expert.