London Police covered up for Islamic terrorists is after a man who murmured a slur about Islam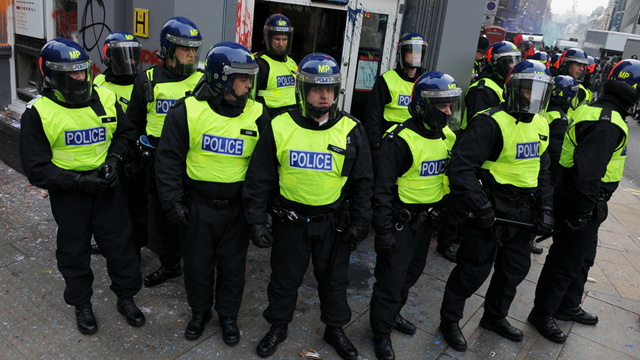 In August 2014 the world was shocked to read that in Rotherham Uk, police, 1400 children were sexually abused and exploited by Muslim men since 1997 while the police deliberately looked the other way, ignored the complaints of the helpless victims and allowed the innocent children to be raped, for the fear of being called racist.
In this week the British newspapers accused the police of covering up a campaign of abuse, threats and violence aimed at Islamicizing an area of London.
Victims say that officers in the borough of Tower Hamlets ignored or downplayed outbreaks of hate crime, and suppressed evidence implicating Muslims in them, because they feared being accused of racism.
However, when a man riding a public bus murmured something disrespectful of Islam, the police got into action. They immediately published his picture asking the public to identify this man whose slur is deemed to  be more dangerous than the rapes, grooming of children and violence perpetrated by the followers of the religion of peace.
The Telegraph and Argus writes

POLICE wish to speak to this man (right) after derogatory comments about Islam were made on a bus.
The incident, described as a public order offence by police, allegedly happened on the 576 Halifax to Bradford bus, between 10pm and 10.20pm on Thursday, January 8.

The man is said to have got on the bus and sat directly behind an Asian man, before muttering his comments.
The suspect is described as white, aged 40 to 50, about 5ft 8ins tall, and was wearing a black woolly hat and black jacket that may have had a bit of red on it.
This is happening in UK, not Saudi Arabia, even though you may not know the difference anymore. Tax payers money is at work.