Islam and the Clash of Civilizations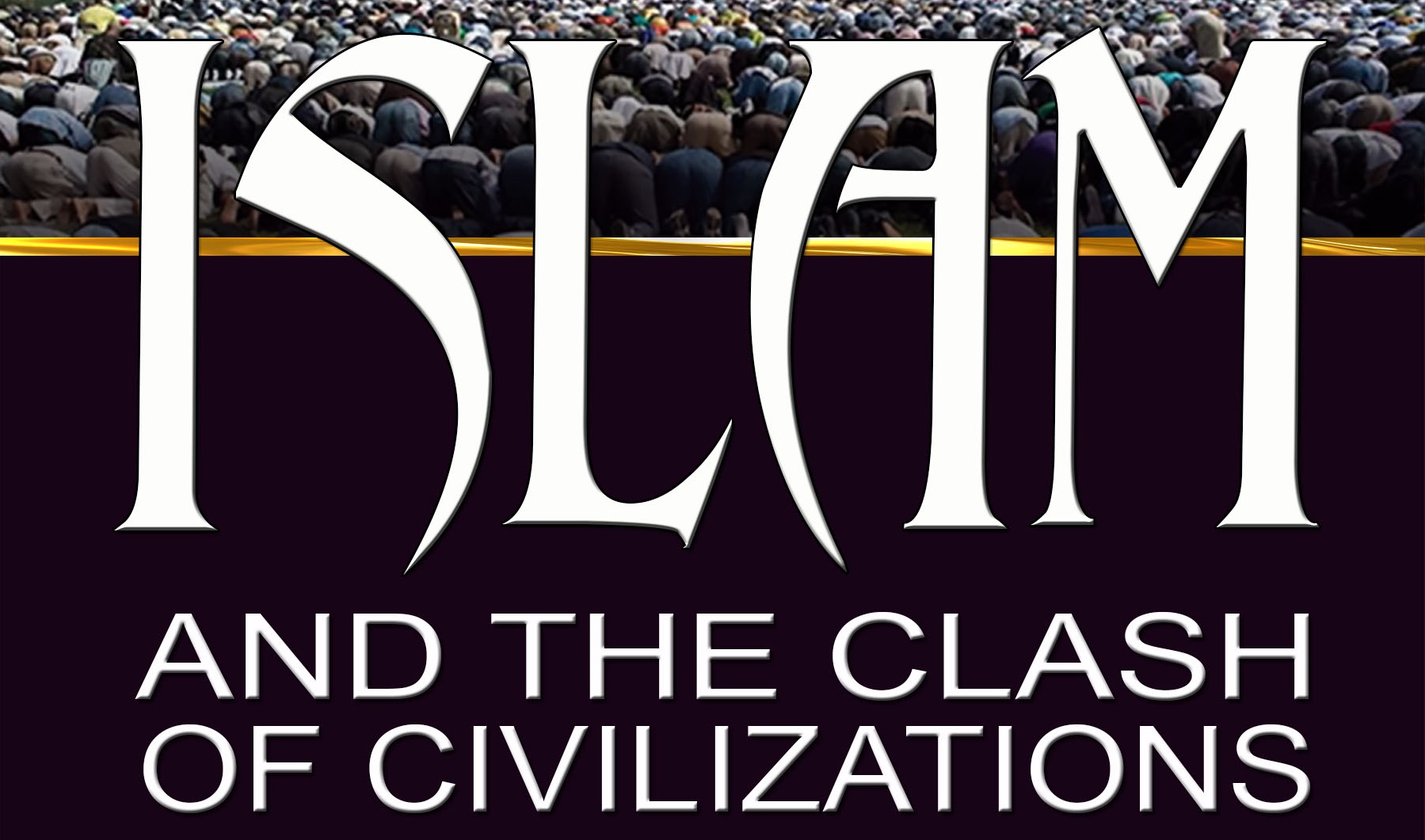 Hundreds, if not thousands of books have been published on Islam and the threat that it poses to the western civilization since the aftermath of 9/11/ 2001. While many of them are invaluable, some stand out. One such a book is the newly released Islam: and the Clash of Civilizations, by an intellectual giant that goes by the pseudonym Panini.
In the description of this opera magna, Panini argues that in the 21st century, the greatest threat to the existence of the United States and its allies in Europe does not come from Russia, China, or North Korea. It comes from Islam.
In this voluminous book, Panini demonstrates the devastating impact of Islam, county after country throughout the history to the present day.
The amount of knowledge and the grasp of Panini of Islam are impressive. He demonstrates that Islam is not merely a religion, but also a complete civilization with its own ethics, metaphysics, theology, and political theory in opposition to every other civilization on Earth.
Former House Speaker Newt Gingrich warned that the United States is losing the war with radical Islamists. "The U.S. today is losing the war with radical Islamists," he said. "We have to have the courage to confront just how badly we are doing in this war." The 2012 Republican candidate for the presidency said you cannot win this war if you don't admit that it's a war. "I look around the planet at suicide bombings, I look at beheadings, there is one common pattern occurring everywhere across the planet—that is radical Islamists who hate our civilization, are prepared to cut off our head, are determined to impose their religion by force."
To fix any problem we need to have a correct diagnosis. We are losing this war because we don't know the enemy. Gingrich said, "This is a campaign that should be fought with the largest possible number of allies, a campaign that should be fought wherever possible by surgically and methodically hunting down these [terrorists]."
And there lies the problem. We are not at war with terrorists or with radical Islamists. There is no such thing as radical Islam. There is only one Islam, which is at war with us. "The problem," as Panini says, "is Muhammad, the Qur'an and sharia, period." Fighting radical Islam is shadow boxing. You kill hundreds of terrorists, and thousands crawl out from beneath the rocks. They are now recruiting our children to kill us and we are helping them to do so. It took just $500,000 for Bin Laden to kill 3000 Americans. The financial damage to the country exceeded $3.3 trillion. It cost nothing for the Chechen Tsarnaev brothers to kill 3 people and injure/maim an estimated 264 others. With Iran and consequently Saudi Arabia becoming nuclear powers, this war will take a new dimension. What we saw so far is child's play in comparison to what is to come. This is not a war that you can win through military superiority.
The fact that politicians think the problem of Islamic terrorism can be solved through military force shows how little they understand it. No remedy can be prescribed without proper diagnosis. No war can be won without properly understanding it. Who is attacking us and who are we fighting against? How can we know the enemy if we are afraid of even naming him?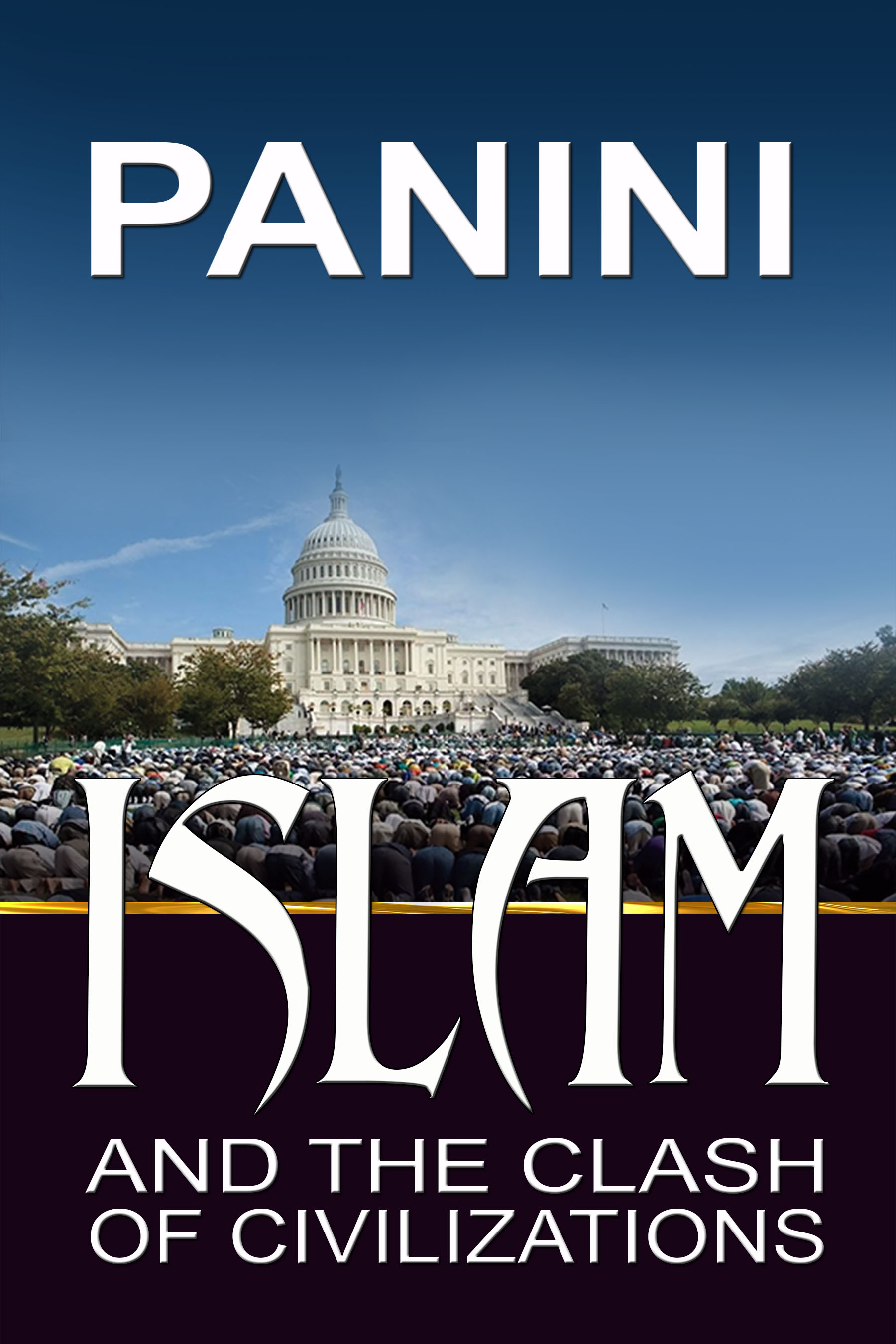 Unlike the politicians and the media, Panini is not handicapped by political correctness. He shows how Islam destroyed mighty civilizations and how great cultures were reduced into barbarity when they succumbed to Islam. He explains the problems affecting the Muslim world, country after country, leaving no room for doubt that Islam is the problem. There is not a single bright spot in this creed. The so-called Golden Age of Islam is a myth. It never existed, and what existed had nothing to do with Islam. Islam killed scientific inquiry, suppressed rational thought, and delayed the advent of Enlightenment for 700 years. He also shows why Islam is incompatible with the U.S. Constitution and as such has no place in America.
We are at war without knowing whom we are fighting against. Can one win a war fighting it blindfolded? How are we supposed to defeat terrorism when we don't understand what causes it? How can we be victorious while abetting the enemy?
In the 2015 UK elections, Ed Miliband, the leader of the Labour Party, vowed to his Muslim audience that if elected he would "outlaw the scourge of Islamophobia."
"We are going to make it an aggravated crime," he said. "We are going to make sure it is marked on people's records with the police to make sure they root out Islamophobia as a hate crime. We are going to change the law on this so we make our abhorrence of hate crime and Islamophobia absolutely clear. It will be the first time that the police will record Islamophobic attacks right across the country."
Miliband offered that he would impose the Islamic blasphemy law in the UK, and criminalize and prosecute the British citizens for expressing their fear of Islam, if Muslims voted for him. This is treason. There is no other word for it. Who is more despicable? A man who offers his wife to sleep with his boss to get promoted or a politician who offers to sacrifice the freedom of an entire nation just to be elected?
Phobia is an irrational fear. Muhammad wanted people to fear him. He said, "I will instill terror into the hearts of the unbelievers: smite ye above their necks and smite all their finger-tips off them" (8:12). How then can we say the fear of Islam is irrational? Islamophobia, as someone pointed out, is a word invented by fascists and used by cowards to manipulate morons.
Miliband is not an exception. There is no dearth of corrupt and amoral politicians. In 2013, the Conservative government of the UK banned the prominent bloggers and freedom activists Pamela Geller and Robert Spencer to enter the country, citing security concerns. What security threats did they pose to the UK? The intent was to appease Muslims who interpreted it as "we fear you." Four years earlier, the Labour Party banned the Dutch parliamentarian Geert Wilders. Meanwhile, true hate preachers like Zakir Naik, the man who backed Bin Laden and said "every Muslim must be a terrorist" was given free entry to the country.
The situation in America is not any better. Nidal Malik Hasan, the Palestinian-American convicted of fatally shooting 13 people and injuring over 30 others in the Fort Hood mass shooting in 2009, shouted Allahu Akbar while carrying out his terrorist act and maintained that his motives were religious. Yet, the Department of Defense, supported by law enforcement, politicians, and journalists refused to make any connection between Islam and Hasan's action.
Daniel Pipes points out, "Were the subject not morbid, one could be amused by the disagreement over what exactly caused the major to erupt. Speculations included "racism" against him, "harassment he had received as a Muslim," his "sense of not belonging," "mental problems," "emotional problems," "an inordinate amount of stress," the "worst nightmare" of his being deployed to Afghanistan, or something fancifully called "pre-traumatic stress disorder." One newspaper headline, "Mindset of Rogue Major a Mystery," sums up this bogus state of confusion.
There is no confusion. This is part of the plan to surrender the country to the enemy. Take for example the indoctrination of schoolchildren.
A student of Farmville Central High School in North Carolina was surprised to find out that her textbook actually promoted Islam. The Vocabulary Workshop Fourth Course by Holt Rinehart & Winston, taught to high school kids all over America teaches students how to use words in a sentence. The following are a few examples.
Aptitude: Although Muhammad did not have a formal education, he had a good aptitude for business because he learned the merchant trade.
Astute: It is entirely possible that Muhammad was an astute or shrewd merchant, but about the age of 40 he gave up his career as a merchant and became a religious hermit.
Conducive: Muhammad, who was familiar with the teachings of Judaism and Christianity, found solitude to be conducive to understanding to proper faith. He also found meditation to be helpful.
Erratic: The response to Muhammad's teachings were at first erratic. Some people responded favorably, while others resisted his claim that "there is no God but Allah, and Muhammad is his Prophet."
Quantitative: His success could be measured not only in quantitative ways – the number of followers of Islam – but also in a qualitative way: the improvement in people's lives.
Requisite: Following the "Five Pillars of Faith" is a requisite part of Muslim religious duties. The required duties include giving to the poor.
This is allegedly a lesson in the proper use of vocabulary. This is the kind of indoctrination students receive in Iran, Pakistan, and Saudi Arabia—and now also in America. The textbooks make no mention of Christianity and Judaism upon which the western civilization was built.
Another textbook called History Alive: The Medieval World and Beyond dedicates three pages to Christianity (most of which paints it in a bad light and presents the Crusades as an act of Christian aggression) and barely any mention of Judaism, while simultaneously painting Islam as the defender against the aggression of the Crusaders. The "unit" dedicates seven chapters to Islam. Muhammad is presented as a holy man, someone who stood for the weak and the needy, who was opposed to his people because they were a greedy folk. They chased him out of his home because they feared he would destroy their income. The book claims all of Muhammad's wars were in self-defense, and says Islam spread thanks to Arab traders. According to this book, as Muslims went to other countries for trade, they taught their religion along the way; and people flocked to Islam, embracing it eagerly. There is no mention of raids, massacres, genocides, plunders, rapes, slavery, and the terror that actually characterized Islamic expansion. Jihad is mentioned as struggle for self-improvement, which is a blatant lie. These are taught in publically funded schools with your tax money.
Western civilization is under attack; and the politicians, the media, and the educational institutions are all compromised. Those who are elected to protect us are selling out our freedom and the freedom of our children to fill their pockets for a few years of worldly power.
Politicians all over the world try to outdo each other to appease Muslims and vie for their vote. They are helping the enemy, while wasting your money and the lives of your sons and daughters fighting a phantom. That is why we are losing this war. This war cannot be won by surgically and methodically hunting down the terrorists, as Newt Gingrich suggests. And we don't need to be constantly reminded that there is something wrong with Islam or that it needs reformation. Islam does not allow reform. It is a fossilized creed. It allows no change. How can we find a solution when we refuse to see the problem? Panini does not spell out the solution. The solution becomes self-evident once the problem is properly diagnosed. And that he does superbly.
With the exception of a few decades in the 20th century, when the Islamic caliphate was overthrown and Muslims were weakened, Islam has always been at war with the world. Some civilizations were conquered through terror and others were deceived. "This pattern of conquest by force and fraud," Panini points out, "was established by Islam's founder, Muhammad, and is even today the classic style of Islamic jihad."
Terror (ro'b) and deception (taqiyah) are the twin wings of jihad. Like the proverbial good cop/bad cop, some Muslims specialize in one and some in the other. Although they may disagree in strategy, all Muslims have the same goal: to make Islam dominant, to subdue other cultures and religions, and to establish sharia law all over the world. This does not mean that they will force their religion on you. You will be free not to become a Muslim as long as you pay jizyah to them with willing submission while feeling humiliated.
Muslims don't see themselves as citizens of any non-Muslim country and their allegiance is not and cannot be to a country where they are not the rulers. If they tell you otherwise they would be going against the Quran (9:23), which states that Muslims should not accept the guardianship, i.e. the rule, of the unbelievers. They believe the Quran is the word of God and the Quran says, "We made you an exalted nation, that you may be guardians over the people." (2:143) The only status that is acceptable to Muslims is that they should rule over others while others are reduced into dhimmis, second-class citizens who would labor and support their Muslim masters. There is no compulsion in religion as long as you accept Islamic supremacy.
Panini shatters the myth of moderate Islam and any hope of peaceful coexistence with Muslims. Such hope is not supported by 1400 years of Islamic history or by its scriptures. While people of other faiths have, at times, clashed with each other, they did so despite their religions. They fought over territory or disputes that had nothing to do with religion. No religion incites fighting. Some like Jainism, Buddhism, Christianity, and the Baha'i Faith are actually pacifist. Islam is the only religion that prescribes fighting. "Fighting is made mandatory for you, but you dislike it. You may not like something which is good for you and like something that is bad for you. Allah knows better" (2:216). Muhammad not only encouraged violence, he bragged that he owed his success to terror. "I have been made victorious with terror," he boasted.
So what percentage of Muslims is radicalized? In May 2015, Al Jazeera conducted an online poll in Arabic with the question, "Do you support ISIS?" More than 58,000 responded. Over 81% said yes, while less than 19% said no. Can anyone still say the terrorists are a tiny minority and that the majority of Muslims are peaceful? The Quran prescribes violence. "Those who believe fight in the cause of Allah." (4:76).
The Quran contains over 100 verses that call Muslims to fight the unbelievers. There is no such thing as jihad for self-improvement. That is a lie. The only hadith that defines jihad as self-improvement is a forged hadith, rejected by all Muslim scholars. There is only one jihad and that is through fighting. If we recognize the Quran as a holy book we must not complain if Muslims kill us. That is what it requires from them.
Muhammad ranked jihad among the "dearest actions in the sight of God." He said, "setting out to fight in Allah's way is better than the world and what it contains." When a man asked him "who is the best among men," he replied, "A believer who fights in the way of Allah with his wealth and life."
The fact that not all Muslims are terrorists is no consolation. Once the wind blows in the right direction, the so-called peaceful Muslims suddenly turn into extremists overnight. I saw this happening in Iran in 1979.
In the neighboring country of Iraq, Christians and Yezidis lived as minorities among Muslims for centuries. They were not equal, but as long as they did not proselytize and did not make a public display of their faith they were left alone. The little freedom that they enjoyed had nothing to do with Islam. It was because the rulers were often secular. Even the caliphs were more concerned about expanding their domains and holding to power than enforcing Islam. They used Islam as a pretext. They provided some degree of protection for the minorities. When ISIS came to power and sharia became the law, the peaceful Muslims began beheading their Christian and Yezidi neighbors and raping their women.
Although not all Muslims are terrorists, a good percentage of them are, and four out of five of them condone terrorism. Does it matter who is and who is not? If I give you 1,000 cups of good wine and tell you one of them contains cyanide, will you drink any of them? Moderate Islam is the breeding ground for terrorist Islam. Without the demographic, moral, and financial support of the moderates, there can be no extremists. It is delusional to think that moderate Muslims have nothing to do with terrorism. Where do the terrorists come from if not from the so-called moderates?
If you are looking to read only one book to understand Islam and its effect in the world, read Islam: and the Clash of Civilizations.  This is the most comprehensive book on the subject I read so far.  The Kindle version of this book is only $7.60. That is extremely cheap for what you get. But this is a voluminous book, as the result the print version is not very cheap. However, for those who prefer a hard copy to digital format, the book is available from Amazon at $39.95.
In the coming days I will publish excerpts of this book. So please check back.