Is God Responsible for Our Lives?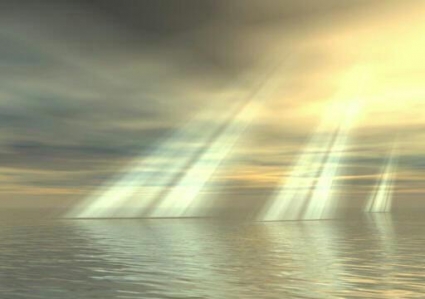 I had a discussion with a gentleman on YouTube, where I explained why I believe in God and he reasoned why he doesn't.  In his last comment he wrote, "Ali, I suggest the major issue that divides us is my application of human values and life experience to the concept of a creator whether biblical or not. For instance, if we created a herd of creatures it is expected that we would nurture them, intervene in disputes and care for the sick, as a creator our natural inclination is to take responsibility for our creation and not to expect adulation or exaltation in return."
I thought I should share my reply to him with my readers as I believe many people have similar concerns and road blocks in their acceptance of God. I being one of them.  So here it goes.
Dear Jim,
Now that you put God on trial, judged Him and condemned Him, let us learn the facts about Him too and see whether He deserves the verdict.
Much of your objection to the concept of God is valid.  I am a rationalist and an ex-atheist.  I did not believe in God for the same reasons you don't.  I believe now because of the evidence.
It is true that I did not have a NDE personally. But I also did not go to the center of the earth to know it is molten magma.  There are countless things that I have not seen personally but I believe.
There is definitive evidence that the spiritual world is real.  If a person can see things happening in other rooms and their observation is confirmed by others this is evidence.  Such things are experienced by thousands of people.
In regards to your objection that the creator must also care for his creation, you make a valid argument based on your understanding of God.  You will remove that objection if you know the truth about God.  We need a change of paradigm.
Here is what I have come to understand.  This world is only the epidermis of reality.  The actual reality is hidden from us.  Think of the dark matter which is 27% of the universe and the dark energy constituting roughly 68% of the universe.  The visible universe is less than 5%.  The dark energy and the dark matter are everywhere, all around us and inside us.  We are suspended in them and yet we have no way to detect them.  While I don't know what these are, it is clear that reality is bigger than what our senses and our instruments can detect. Are these spiritual forces?  Who knows!
Everything is made of waves. The only difference between light, sound and the atoms of your body is the length of the waves.  We can detect some waves with our senses and some with our instruments.  For example, we can hear sounds but we cannot hear radio waves, unless we change their wave length.  The spiritual world is also made of the same substance. It just vibrates with a different frequency and wave length.  Our senses and our instruments cannot detect it.  That is not evidence of the nonexistence of the spiritual world.
How can we know whether such world exists at all?  NDE provides ample evidence of its existence.  When so many people come back with information of verifiable events that they could not have possibly gained through their senses, we have no choice but to accept the reality of extra sensory perception. These people must have traveled out of their bodies.  This is the only logical explanation.  If I am in one room, dead or alive, and then claim I saw you and report accurately what you were wearing, doing and saying at that time, I must have traveled out of my body.  What other explanation can there be?
This changes everything. It means that consciousness is independent of the body and survives its death.  It means that there is a world made of a different substance of which we know nothing.
If such world exists and all evidence points to that fact, then we do not die.  Time is a byproduct of matter.  This was demonstrated by Einstein's famous formula.  This means that our association with the material world is temporary.  We don't belong here. One hundred years living in this world is nothing compared to our eternal existence.
Why do we come here?  This world is the world of imperfection, of injustice and of struggle. What do we gain by coming here?  We come here to face the world's challenges. We choose to come to this world knowing that it will be difficult, because we want to overcome them. By overcoming difficulties, we become stronger spirits.
Take the example of courage. Courage is a spiritual quality.  How can we gain more courage? By overcoming fear.  In heaven, there is no threat, no loss and no fear. That is why we come here.
To grow spiritually we need to become more forgiving.  But in heaven there is no injustice. No one abuses you. To exercise forgiveness, you must face injustice.  You come here to face injustice in order to learn forgiveness.
Spiritual qualities such as compassion, confidence, creativity, determination, generosity, honesty, humility, kindness, loyalty, patience, perseverance, reliability, responsibility, service, tactfulness, thankfulness, tolerance, trust, truthfulness, etc. can only be learned in this world by overcoming their opposites.
Think of this world as a gym where you come to work out your spiritual muscles.  You don't go to gym to relax or have fun. This world is for workout.  One woman who committed suicide met Jesus who rebuked her sternly ordering her to return. He told her that life is not supposed to be easy.
This is the point most people miss. If you think this life is all that there is, you are right to blame God.  This world is imperfect and unjust.  But if you see that this world is only a place to work out our spirit you will see the blessing of hardships and instead of complaining you will thank God for the opportunity He gave you to face them and overcome them.  Winning and losing is not important. What matters is how much we learn and how much we grow spiritually.
When you enter in this world of virtual reality you are given a headset with goggles that cuts you off from the real world and immerses you in this world.  You become a player and see this world as the only reality. You face challenges and hardships that seem real and life threatening.  The truth is that you are safe. The point is that you learn how to overcome the difficulties.  Once the game is over and you remove your goggles, you suddenly realize everything that you strove for was unreal. The only things that mattered was whether you gained any spiritual insight.  Did you learn how to love, how to forgive, how to be tolerant?  Those experiences you take along.  Everything else you leave behind. And those who miss the point of life, will be very sorry for the lost opportunity.
Near death experiencers say there is a life review where they become the recipient of things they did to others. One truck driver said in his NDE he revisited the moment when someone jumped in front of his truck some 15 years earlier. He managed to stop in time but was so scared that he came out and beat the poor jaywalker to pulp. In his NDE he saw the whole things, only this time he was the jaywalker, receiving the punches, feeling all the pain, all the 32 blows and the humiliation that the man felt. He felt the blood in his mouth.  What we do to others we do it to ourselves, literally.
What role does God play in all this? Well, he created this virtual world and let us play in it. He also told us the rules of the game. But he does not intervene, unless we ask. I assume He cannot intervene unless we ask.
Think of your body as a car. God gave it to you and you are the driver. He is sitting in the passenger seat.  You are in control. All He can do is show you the way.  He can't steer the wheel unless you ask him and let Him.
I am not a deist. God is alive and He very much likes to be involved in our lives. All it takes is to ask.  Ask and it shall be answered; knock and it shall be opened.  That is why prayer is so powerful. When you pray and believe, you give the control of your life to God. Then stand by and watch miracles happen.
God does not expect adulation or exaltation. He expects nothing from us.  He loves to give and enjoys His generosity. It is we who need God. We worship Him so we can receive His blessings.  Worshiping God is like tuning into His vibes.  If you want to give me a gift, I must stretch my hand to receive it.  If I don't I can't receive what you give me freely.  We stretch our hands to receive God's blessings in prayer. He gives freely to anyone who asks.
Blessed be our Lord. Blessed be our Heavenly father who loves us and who listens to our prayers.  While God loves us all, to receive His love, we must love him.  A lamp can become illumined only when connected to the electric current.  God's blessings are there for all and sundry.  But if we are not connected to Him, we cannot receive it.  People shift their responsibility to God and then blame Him for what is their own shortcoming.