Is Black Magic Real?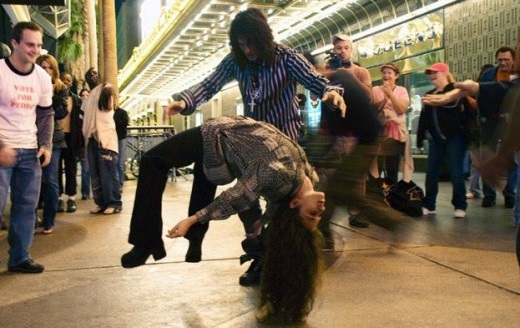 Hi Ali,

My name is Ishaq. I used to be a devout Muslim and would try to learn a lot and follow the sunnah as taught by my imam and some Muslim people. But I never used to get peace in my heart and in my mind. I have been facing problem mentally and emotionally at work and in my family friends.That's why I have left Islam since last year and I feel that is blind faith. I have not declared my apostasy yet to my family members.

However, even after leaving Islam, I still don't find peace in my mind.I feel mentally disturbed and my situation is getting worse.

Before leaving Islam, I used to believe in black magic and I still believe in black magic now however I have not taken it seriously. I wanted to do something for myself and my family members and others as well.

So, can you please help me in black magic. I feel it will help me.

Regards,

Ishaq
Hello Ishaq,
Congratulations for leaving Islam. Please keep your apostasy a secret until the situation changes and apostates are no longer in danger. Muslims are leaving Islam in huge numbers and it won't be long before we will be the majority.
As for feeling empty and not having peace in your heart and mind, I understand that. After leaving Islam I went through several stages of ordeals. I wrote about it in an article titled From Belief to Enlightenment. While I chose agnosticism and then atheism, I would say I was not at war with myself. I did not believe in God, spiritual reality and after life. I had accepted my mortality and thought that if only I leave enough good works behind and help others, my life would not be in vain.
As an atheist my world view was pretty much materialistic. I knew I should do good and live a moral and ethical life, but if someone asked why not be selfish, I had no convincing answer. I only felt better when being altruistic but I had no rational arguments to support my feeling. Feelings are subjective. Someone else may feel better living for himself at the expense of others. Sociopaths feel good when they inflict pain. If good and evil are determined by feelings then they are entirely subjective.
In the 1960s the baby boomers coined the phrase "if it feels good do it." They put aside all moral values, and did only what felt good to them. Living by this maxim can bring hell on earth. A thief feels good by stealing, a rapist feels good by raping, one may feel good cheating his or her spouse.
I also did not believe in a spiritual world, prayers or in black magic. I considered them hocus pocus, fit for feeble minds and unworthy for superior rational intellects.
About two and a half years ago I started watching videos on near death experience NDE and eventually became convinced that we are not our body. We are the consciousness that operates this body and that we survive it. We are essentially spirits, coming to this world to have a physical experience. The testimonies of thousands of people from all beliefs, races and cultures who experienced NDE convinced me that God is real and that there are many forms of spirits, some good, some mischievous and some evil. Humans are only one form of spirit. Just as in this world there are variety of animals there are a variety of spirit species in the spiritual world.
After reading about 1000 such stories I learned many things. While I can't be certain of the accuracy of my understanding and have no pretense of explaining the mystery of the other world I came to believe that there are many planes of existence. This world is perhaps the lowest plane. .
Some of the denizens of other planes have a keen interest in us. They include spirits who once lived in this world as humans, angels and demons. Angels work for God while demons work for themselves. There could be other intelligent species of very different kind who while have material bodies possess spiritual powers. Reality seems to be stranger than what we know. One thing is certain. Material world is only a fraction of the universe.
In recent years scientists discovered that roughly 68% of the Universe is dark energy and 27% is dark matter. The rest – the observable universe and is made of matter is less than 5%. So, 95% of the universe is not matter as we know it. We had no evidence of the existence of anything outside matter, and now we have proof. Dark energy and dark matter are all around us. Yet we cannot see them or detect them because they are made of a substance that is not matter. Our instruments can only detect material things.
This discovery should make us wonder how many other immaterial realities exists all around us that we have not discovered yet. It debunks the entire premise of materialism that states if something cannot be detected it does not exist. Dark matter and dark energy are not out there somewhere outside our galaxy. They are around us and inside us. Nobody can see them, yet we know they exist for their effect on the expansion of the universe. We call them dark because we are in the dark in regards to their nature. Likewise, we can't detect the spiritual forces, but we can be certain of their existence because their effects are observable. One way to observe the effect of such forces is in black magic. I included a video at the end of this article that prove the existence of a spiritual power.
A few years ago I scoffed at black magic. Black magic is real. It is a power demonic spirits bestow on certain people who then can do things that are impossible to do through normal means. Anyone can attain this power and many do. All you have to do is to make a pact with the devil that you serve him and he will give you nearly everything you want. You can have money, fame, worldly power in exchange of accepting the Devil as your master and serving him.
I actually have a book that teaches you how to do that. This book is not about tricks but spells and rituals that are sometimes scary, like going to the cemetery in the middle of the night. And it promises that you will have godlike power. As you advance and in order to prove your devotion to demonic spirits you must do evil things. You must prove that you are totally committed and obedient to dark forces and will commit any hideous act to obey your masters. The submission is gradual. It is identical to how Islam works. At first you perform rituals that mean nothing and seem harmless, just as Muslims perform their rituals of prayers. Then you perform some sacrifices, like withdrawing into the woods and abstaining from food for a period of time, much like Islamic fasting ritual. Then you should sacrifice an animal, a bird, a goat or a cat. This is parallel to the Islamic ritual of sacrifices performed during the Eid al-Adha. In order to achieve more power and when you are ready you will be asked to kill someone at random. And there are plenty of exhortations in the Quran to kill the unbelievers. So really the paths are similar. Islam and sorcery are both from the Devil and work much the same way.
Black magic is real and many people practice it. Not all of them are magicians. Many politicians, movie stars, musicians, and businessmen practice it. Many famous stars in Hollywood are into black magic. These people sell their soul to Devil for fame and for worldly glory. Not all of them of course commit murder or engage in human sacrifice. There are levels of devotion. Even you and I have at one point worked for Satan without knowing it. Any time you hate someone, you are envious of them, you cheat, you abuse and violate their rights you are working for Satan. You cause pain and provide the emotional energy that sustains the Devil.
Just as humans and animals need food to survive, so do spirits. However, the food that spirits eat is made of emotions that we generate. God wants us to generate good emotions such as love, kindness and forgiveness. Demonic spirits depend on negative emotions such as hate, envy and jealousy.
Our freedom is an illusion. It appears that all living beings including humans are actually farm animals for spiritual entities. We are here to generate emotions for our masters. I do not want to get into this subject because I do not understand it and it is the source of great confusion for me. The information I receive from the other world is through people who have had NDE and those who can travel out of their body OBE. Despite my intense research I have not been able to grasp the nature of this reality. The only thing I am certain of is that it exists.
We can choose our master and whom to serve. If we choose to serve God we would generate good loving emotions. If we choose to serve Devil we would generate negative emotions for him. The God of Jesus wants us to be kind and to forgive each other. The god of Muhammad wants us to kill and to be harsh with others. They are definitely not the same.
So there is a competition between God of love and god of hate. The God of love sent Jesus, His son to sacrifice himself for us. Allah sent Muhammad to ask us to sacrifice ourselves for him, and to hate and kill one another. Devil is a very cunning spirit. Islam is his masterpiece.
The God of love is unblemished. There is no evil or deception in Him. Those who have met this God say He is pure love. His domain is also filled with love. So if we serve Him we can expect to join Him when we leave our physical body.
The god of hate is the opposite. There is no goodness in him. He is cunning, deceitful and demonic. He is, as Muhammad described Allah, khairul makerin (the best deceiver).
Islam is not the only way Satan deceives people to produce hateful emotions, to cause pain and suffering, on which he sustains himself. There are other ways that he establishes his mastery over people. Every time we do something evil that hurt others we produce negative energy and cause pain. These are foods for Satan and other demonic entities. And he rewards us of our evil deeds. We succeed in this world through dishonesty and by abusing others. The more dishonestly we live the more worldly power we gain.
There is however a price to pay. When we leave this world we become spirit again and there are two places to go. If you served God and generated love, you go to His house. If you served Satan and brought pain and suffering to others you go to his abode. God's house is Heaven and Satan's house is hell. Satan feeds on pain. All those who served him in this world suffer for his delight. That is the nature of the agreement. You get to enjoy this world and you then enter in hell and generate painful energies upon which Satan feeds.
Often magicians that use demonic forces try to convince you that supernatural is not real. It is because once people believe in the supernatural they will more likely serve God than Satan. As long as they are kept in ignorance they can be easily manipulated and controlled.
Three very famous demonic magicians who have taken upon themselves to deny supernatural are James Randi and Penn and Teller. They mix regular tricks with black magic and often reveal the tricks to convince their audience that all magics are tricks.
So yes black magic works. The question is whether it is worth it. Why invoke demonic spirits for help when you can get all you need from God? Matthew 7: 7 says "Ask, and it will be given to you; seek, and you will find; knock, and it will be opened to you. For everyone who asks receives, and he who seeks finds, and to him who knocks it will be opened."
If you want peace in your heart turn to God. Love your fellow human beings and be kind to animals. Generate love and kindness. All living beings have the spirit of God in them. Behold God in them and show kindness to them. Once you do that, you become the recipient of God's blessings and His peace will descend on you. First you pay and then you receive the goods. Many people fail to understand this. They ask and pray without paying for the goods they want to receive. Pay first. Show love to others, be kind, be generous, forgive those who harm you. Be grateful for the blessings that you have received and praise the Lord. Once you do that be assured that God will do His part.
The good thing about making deals with God is that He will not sell you what you don't need. Some times we want things that are not good for us. A relative of mine had difficulty with his boss. She was very hostile to him and eventually fired him. This came at a very bad time and concerned him a lot. He sustained himself and his family with unemployment insurance until that also ran out. I told him to pray and he did. Finally he found a job much better than the one he lost, with better pay and more freedom and the opportunities of promotion are also greater. Had he not been fired he would be still working under that difficult woman, unsatisfied and underpaid.
Sometimes difficulties are necessary for our spiritual growth. They are challenges that once we overcome will make us more evolve. Remember that this world is not our home. We are here only to learn and evolve spiritually and this is possible when we face challenges and overcome difficulties. So if something you ask for is not granted be grateful because God gives only what is good for you.
I have written my daily prayer and keep changing it regularly. In this prayer I thank God for opening my eyes and for guiding me. I pray for what he has given me and also pray for others, my loved ones and those who ask me for prayer. At the end of the prayer I say God, this is my prayer, but Your will be done not mine. Because he knows my needs better than me and sometimes what I want is not what I need.
So dear Ishaq, ask the owner of the universe for what you need. Forget about black magic. I know many Muslims are involved in it. The entire religion is black magic. The dua that Muslims intone are satanic spells. I don't know whether Muhammad was involved in black magic or not. But there is one hadith where Aisha reports seeing Muhammad get up in the middle of the night and go to the cemetery. He then told her that Gabriel ordered him to go and pray for the death. This is typical demand demons make on their followers.
Another hadith says that when he was sick he suspected that someone had cast spell on him and to find the culprit he practiced divination. He called the names of the suspects and pressed an egg from both ends and when the egg broke he accused the person whose name he had called.  These two hadiths make me suspect that perhaps he was involved in black magic.
Why ask help from demons when you can ask anything from God? I invite you to read as much as you can about NDE. I learned about God and the purpose of life from these stories. I also became a Christian thanks to these stories. Now, when I read the New Testaments I discover truths that I was unable to see before. Peace and happiness will descend on you once you receive Jesus in your heart.
This video contains a collection of various magics and while several of them are possibly made with props some are clearly done with the help of demons. This video provides more than enough evidence for any skeptic of the existence of spiritual forces.
https://www.youtube.com/watch?v=NkZvYglefsU
If you want to have demonic powers,  watch this video.  This guy shows you how to make the pact with a demon.  It is disgusting but please fast forward 14:45 min and pay attention to what he is offering to the demon in exchange for worldly power. He invokes the devil "take me into your body, take me into your soul, take me into the lake of fire. Pass me through your flames so I may reside forever in your darkness."
Are you willing to pay this price? remember that nothing is free. Will you enter a bonfire for five seconds for any amount of money? If not, don't make a pact with the devil to enter his lake of fire forever.
God does not send anyone to hell and he is pained when people choose to go to hell like this stupid man. I don't know this man and I am pained for his choice. Imagine how God is pained when one of His children chooses Hell over Heaven.  Hell is made by Satan because he loves to inflict pain on souls. He feeds on pain.
Choose life. Choose joy. Choose Jesus as your savior and Lord.  Only he can lead you to eternal life and eternal happiness.  The tribulations in this world are not curses. They are means for us to grow spiritually.  Thanks to them we can learn patience, forgiveness, compassion, generosity and kindness.  These are the qualities we have come to this world to develop.