IRAQ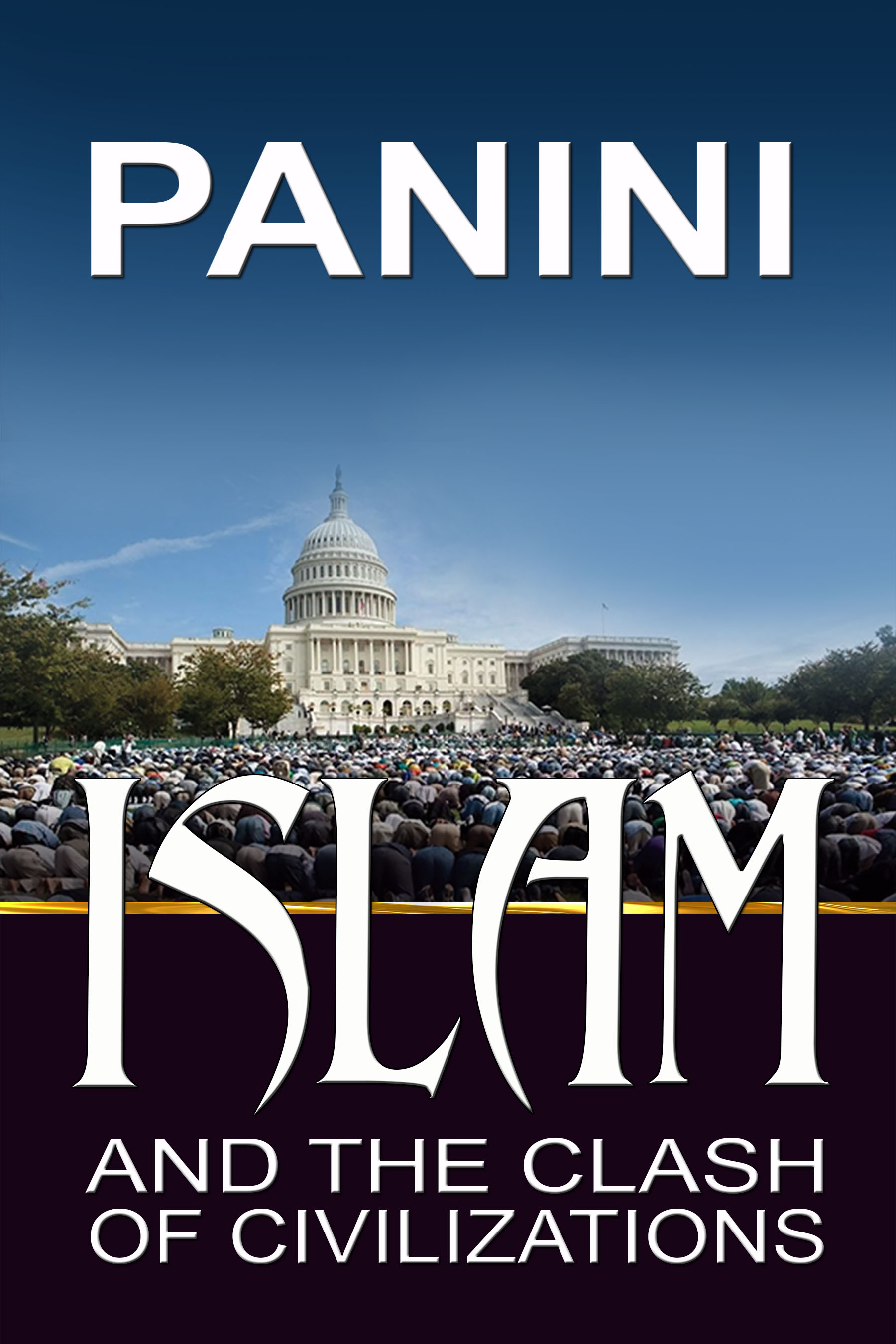 Part 1, Chapter 6
Iraq
I do not believe and have never seen any evidence to confirm that [Saddam Hussein] was involved in 9/11. We had that reporting for a while, [but] eventually it turned out not to be true.
—Vice President Dick Cheney
What can they discover, when we have nothing?
—Saddam Hussein
Saddam viewed [terrorist] groups through the eyes of a pan-Arab revolutionary, while the leaders of the growing Islamist movements viewed them as potential affiliates for their Jihad. In other words, two movements, one pan-Arab the other pan-Islamic, were seeking and developing supporters from the same demographic pool.
—Kevin Woods, Saddam and Terrorism
Al-Qaeda's transnational suicide terrorists have come overwhelmingly from America's closest allies in the Muslim world and not at all from the Muslim regimes that the U.S. State Department considers "state sponsors of terrorism."
—Robert Pape
A white Kia sedan slowly approached busy Nisour Square in downtown Baghdad. Mohassin Ahmed, a physician, was in the car; with her was her adult son. The Ahmeds were running an errand for the family. As they approached the square, a policeman blew his whistle to stop traffic for a convoy of Blackwater security guards who were securing the square for approaching U.S. State Department vehicles.
The Blackwater guards were nervous. Earlier the same day an explosion had gone off near a construction site not far from Nisour Square. Although some of the guards later claimed otherwise, the evidence suggests that when they saw the Ahmeds' sedan approaching, they were the first to open fire, killing first the young driver and then his mother as she cradled her dead son. When the people in the square began to panic, the guards tossed smoke bombs to maintain crowd control. A confusing, eight-minute firefight took place, the exact details of which have still not been pinned down. In the course of the fight, however, some members of the Blackwater team continued to fire at civilians fleeing the scene—contributing to the high casualty count.
When the firing stopped, 17 civilians were dead, including the Ahmeds, whose vehicle was reduced to a charred, shredded lump. At least 20 others were injured. Although Blackwater claimed self-defense, neither the Iraqis nor U.S. investigators agreed. The F.B.I. suggested three of the killings may have had plausible justification, but 14 were unwarranted. A military review of the incident called the F.B.I. assessment "generous," finding none of the killings to be justified. Three Blackwater guards later testified that their fellow mercenaries opened fire on civilians who posed "no threat" to them.
Fallout from the incident continues to this day. Blackwater is no longer welcome in Iraq. The State Department has canceled its contract with the company for its services in the country. Relations between the United States and the country we supposedly liberated and the people we set free have been strained. For some Iraqis, the incident was the culmination of experiences that have been mounting for years; as one put it:
We see the security firms … doing whatever they want in the streets.
They beat citizens and scorn them … If such a thing happened in
America or Britain, would the American president or the American
citizens accept it?
Prime Minister Nuri al-Maliki demanded compensation for the victims. Legal action is still pending against a handful of guards for their role in the incident. And all this is to say nothing of the victims themselves or their families.
Whether you believe the guards acted reasonably to protect themselves or you believe they acted with reckless disregard for human life, there is no disputing that the incident is a tragic mess. In this one ten minute sequence of confusion, violence, and death you can see the fundamental problems with what we have done in Iraq. These things have come to pass because in 2003 the United States decided we had to get rid of Saddam Hussein. The Nisour Square incident—and countless others which have taken place since the Iraq war was launched—begs us to ask the question, Was getting rid of this one man worth it?
When the invasion of Iraq was launched under the name "Operation Iraqi Freedom," then-President George W. Bush cited three goals for the mission: "to disarm Iraq of weapons of mass destruction, to end Saddam Hussein's support for terrorism, and to free the Iraqi people." Each of these goals, as we shall see, was based on a mistake.
SADDAM'S WEAPONS OF MASS DESTRUCTION
Leading up to the Iraq invasion, American officials often repeated the claim that Saddam Hussein had used weapons of mass destruction before, including against his own people. What was rarely mentioned at the time was that we had helped him restock his chemical weapons arsenal during the Iran-Iraq War. A 1983 visit to Saddam by then-pharmaceutical executive Donald Rumsfeld resulted in biological agents being shipped to Iraq with the blessing of the U.S. government. We even provided Saddam with battlefield intelligence to assist in his use of weapons of mass destruction. But it appeared to be justified at the time, because he was using them against Iran. And when Saddam unleashed poison gas on Iraqi Kurds in 1988, while the U.S. Senate unanimously passed a bill that would have imposed sanctions, the bill was not supported by either President Reagan or the House. Iraq was a useful ally.
By the time of the 2003 Iraq invasion, Saddam Hussein's regime had been laboring under UN sanctions for well over a decade. Although Saddam Hussein attempted to maintain the illusion that he still retained chemical and biological weapons, some estimates prior to the invasion suggested as much as 90-95% of his capability had been destroyed. After the invasion, the Iraq Survey Group found no evidence of WMD stocks in the country. Whatever Saddam may have intended to do once UN sanctions were lifted, when the United States invaded in 2003 there simply were no WMD in the country to be found.
Even if Iraq had WMD, there is no evidence that this would have posed a threat to the United States. Most evaluations of his regime have found that they viewed Iran as their most significant enemy. The most frequent target of Iraq's known chemical weapons attacks had been the Iranians, and Saddam Hussein is known to have considered WMD a crucial component in Iraq's ability to defend against encroachment from Iran—or aggression from the United States.
One of the key goals behind the U.S. invasion turned out to be a wild goose chase. There were no WMD. There were not likely to be WMD in Iraq anytime soon. And even then the most likely target of any WMD (assuming they would be used offensively) was not going to be the United States.
SADDAM AND ISLAMIC TERRORISM
The second goal of Operation Iraqi Freedom was to end Saddam Hussein's support for terrorism. This goal represents a mistake on two fronts. First, the Iraqi dictator was not connected with the 9/11 attacks or al-Qaeda. Second, his regime's connections to terrorism were aimed at promoting Iraqi and Arab nationalist interests—not the interests of Osama bin Laden or literal Islam.
No connection between Saddam Hussein and al-Qaeda or the 9/11 attacks was ever proven. As former CIA Director George Tenet admitted, "We could never verify that there was any Iraqi authority, direction and control, complicity with al-Qaeda for 9/11 or any operational act against America." Far from supporting Hussein or his regime, bin Laden sponsored anti-Saddam Islamists in Iraq. When he turned around in the late 1990s and made tentative inquiries about possibly setting up shop there, the Iraqis offered no known response. A Pentagon study compared Saddam Hussein's Iraq and bin Laden's al-Qaeda to competing drug cartels. While mutual interests may have led them to cooperate indirectly from time to time, in the end each group was both aligned with and threatened by the other. Hussein wanted to rule the Arab world; al-Qaeda viewed him as a typical apostate—a barrier to the reestablishment of a unified Islamic caliphate.
On the other hand, Saddam Hussein certainly had many connections with various terrorist organizations, including fundamentalist Islamic groups of various stripes. But what investigators found about these connections was that Hussein's interest was solely in using them for the greater glory of himself rather than Islam. Iraqi cooperation with terrorist groups was typically cautious and directed toward the secular interests of the Saddam regime. Thus, if the situation called for it they would actively develop relationships with Islamists they liked in one place while arresting or wiping out similar groups whom they saw as threatening in another.
Saddam Hussein used terrorist groups as a political weapon. Did he intend to use those groups against the United States? A careful study of the most top secret documents in his government archives could not answer this question conclusively. At most, we can say he was ready to use them defensively—as he showed in a 1990 statement to his lieutenants: "If America interferes, we will strike." The connections Hussein had with terrorism organizations were opportunistic. Unlike bin Laden's, they had nothing to do with the interests of political or literal Islam.
SADDAM'S SECULAR RULE
The only goal left to consider is the freedom of the Iraqi people. This issue is much more complicated and requires consideration of several issues, beginning with what sort of government the Iraqis had before Operation Iraqi Freedom. Many Americans were surprised to find that not all Iraqis were equally keen on the removal of Saddam Hussein. But their response is understandable if you look closely at the context of Iraq.
During his reign, Saddam Hussein pursued a secular political agenda in Iraq. The Ba'ath party he represented, which was the only game in town while he was in power, is a secular Arabic-socialist group, founded on ideas developed by a Christian Arab named Michel Aflaq. Saddam abolished sharia courts and responded to Islamist movements as a personal threat, having the leaders of such movements tortured or executed. The religious division in Iraq, which is majority Shi'ite, meant a Sunni like Saddam Hussein would never be accepted as a religious leader.
Saddam was a ruthless dictator to his own people, but he kept the country relatively stable despite its deep religious divisions. When the Islamic Revolution seized power in Iran, the balance of power in the region was toppled along with the Shah. Saddam was fearful that the spread of Islamic ideas would incite the Shi'ite majority of his country against him. In fact, Ayatollah Khomeini (the leader of Iran's Islamic Revolution) had tried to do exactly that when he was living in exile in Iraq. It wasn't long after Khomeini rose to power before Iran and Iraq were skirmishing along their border—skirmishes which soon blossomed into outright war.
With the Shah gone, America turned to Saddam as a bolster to its interests in the region. He was even more autocratic and harsh than the Shah, but he also had control of one of the largest oil reserves on earth outside of Saudi Arabia. And he was not at all interested in an Islamist revolution. By being the lesser of two evils as compared with Iran, Saddam earned himself over a decade of American support. It seems hypocritical for America to support Saddam all this time, only to decide in 2003 that the Iraqi people were suffering and it was now time for him to go.
In fact, it wasn't terrorism that first put Saddam in the bad books of the United States. Instead, that relationship soured, as many relationships do, over money. Iraq ended its war with Iran with no territory gained and a mountain of debt. When Iraq requested oil production cuts from OPEC as a way of trying to raise cash, the Kuwaitis spearheaded the opposition. Recalling that the country known as Kuwait was long ago a province of Iraq, Saddam Hussein launched an invasion in 1990 to make it one again. There was no religious angle to this war for Saddam (Kuwaitis are fellow Sunnis); rather, it was an invasion sparked by nationalism and debt.
Any potential destabilization in the oil supply is obviously looked at with concern by the United States. The potential that Iraq could use its massive military to turn from Kuwait to Saudi Arabia was too much to risk. Under the first President Bush, the Americans put together a coalition of troops, including Egyptians, Syrians, and Czechs, and kicked the Iraqi forces out of Kuwait. From that point on, the U.S. viewed Hussein's regime with increasing suspicion.
The most significant suffering of the Iraqi people under Saddam dates from this point. Intent on degrading Iraq's WMD and military capability, the United Nations imposed more and more sanctions on Hussein's regime. These sanctions were successful, and the Iraqi economy suffered enormously. Desperately clinging to power in the wake of these sanctions, Hussein became more and more despotic.
SELLING THE WAR
If the stated goals of the Operation Iraqi Freedom were based on mistakes, where did those mistakes come from? A quick look at how the war was sold both to the American people and to reluctant members of the U.S. government will illustrate the problems. One element was a struggle within the Federal government over both intelligence and the conclusions drawn from it. Typically, such information is analyzed and placed in context by experienced members of the intelligence community, mainly the CIA. But thanks to the efforts of the Pentagon's Office of Special Plans, members of the Bush administration were presented with intelligence and analysis that sometimes ran counter to that of the CIA (or which were overturned by data found in investigations later).
Government advisors and the media alike were also taken in by data gathered from unreliable sources. Perhaps the most famous example of this was journalist Judith Miller at the New York Times, who relied on reports from Ahmed Chalabi for detailed coverage of Iraq's alleged WMD program. Journalist James Moore later found a CIA analyst who described the circular manner in which Miller was manipulated:
The White House had a perfect deal with Miller … Chalabi is
providing the Bush people with the information they need to
support their political objectives, and he is supplying the same
material to Judy Miller. Chalabi tips her on something and then
she goes to the White House, which has already heard the same
thing from Chalabi, and she gets it corroborated.
Miller thought she was getting two sources for her tips, when she was really only getting the same information repeated. As Moore points out, since the information from Chalabi was bunk, both Miller and the White House were deceived.
Perhaps the most significant source of error, however, came from government officials seeking to justify what they had already decided. As the old saying goes, no man is more thoroughly deceived than one who deceives himself. In the wake of the September 11 attacks, officials such as Defense Secretary Donald Rumsfeld and his Deputy, Paul Wolfowitz, seized readily on the idea of expanding the target beyond our immediate attackers. "Why shouldn't we go against Iraq, not just al-Qaeda?" Rumsfeld reportedly asked. Soon, he and Wolfowitz did much more than just ask. For some, Wolfowitz in particular became the poster boy for the desire to root out regimes hostile to America, regardless of whether they posed a credible threat to us or not.
Consideration of Iraq's threat to Israel also played a role in selling the war within the government and to the public at large. Saddam's rhetoric against Israel is sometimes brought to bear here, but using this as evidence of a credible threat is somewhat absurd. All Arab leaders engage regularly in anti-Israel rhetoric—almost as commonly as American politicians say "God bless America." They do it cynically because it is a point on which they can assume broad agreement among the people without any particular actions to be taken. He posed little military threat: during the first Persian Gulf War, his forces had lobbed SCUD missiles at Israel to little effect, and in the years since their capabilities had not increased.
THE IRAQ WAR AND ITS ACCOMPLISHMENTS
This war is best understood as an armed conflict with two phases. The first phase was the invasion of Ba'athist Iraq under Saddam Hussein and the removal of the existing government. This phase occurred relatively quickly, with the regime collapsing inside of two months. The second phase was a long period of fighting between the U.S. and its allies on one side and an insurgency within the Iraqi population (but soon including elements from outside the country) on the other. Although the second phase officially ended with the withdrawal of American military personnel in December 2011, the insurgency continues to this day.
The Iraqi insurgency is one of the most immediate and devastating consequences of the invasion. It began as native forces loyal to Saddam and the Ba'ath party sought to make things difficult for the American military. In less than a year, the native insurgents were already giving way to foreign fighters—many of them affiliated with al-Qaeda. They were also joined by sectarian uprisings, such as the Mahdi Army, among Iraq's Shi'ite majority. In the years since American forces left in 2011 sectarian violence has continued, with many thousands dead. A high-profile jailbreak in July 2013 saw 500 prisoners—including some seasoned al-Qaeda operatives—sprung loose by a suicide bombing. More recently, the emergence of the terrorist state known as the Islamic State of Iraq and Syria has posed an even bigger threat to the Iraqi government.
Col. Ted Spain, who commanded the Army's 18th Military Police Brigade during the ground war and the first year of occupation, blames the success of the insurgency in part on planning mistakes. Spain identifies a woeful lack of attention to law and order issues, including adequate numbers of military police, a coherent policing system, a process for collecting information and intelligence, and poor leadership, as critical mistakes in the handling of post-war Iraq. He also indicates a problem, which remains endemic to American foreign policy, with clear definitions:
The categories of the thousands of detainees were never clear, causing
confusion as to the proper legal treatment. Were they enemy, terrorist,
or criminal? What's the difference?
As we have seen before and will see again in this book, proper definitions of such terms are absolutely critical.
Another painful legacy of the invasion is corruption and waste. The U.S. spent $60 billion solely on rebuilding Iraqi infrastructure—much of it flown in on cargo planes in piles of 50s like Columbian drug money. That money, together with $146 billion in Iraqi currency, was spent with comparatively little to show for it. Money mismanagement in Iraq produced what one U.S. official has called "the largest theft of funds in national history." An internal audit in 2012 found that at least $6 to $8 billion of the U.S. funds spent were lost to fraud and waste. With such large amounts of money floating around, it should come as no surprise that the flood of cash encouraged widespread political corruption. An Iraqi bank auditor called the situation a "triangle of political patronage" involving sectarian groups, government officials, and political parties all aimed at siphoning money for their own personal gain. About 25% of Iraq's population of 31 million is living in poverty—much more than under Saddam Hussein.
Even well-intentioned projects have resulted in considerable waste. Take a 2004 prison construction project in Diyala province for example. U.S. contractors were forced to abandon the building site when violent sectarian clashes made further construction dangerous. Nine years later, the half-completed structure sits amid a pile of rubble. Iraqi officials say they have no plans to complete the facility or put it to use. Cost to the American taxpayer? $40 million.
Some of the consequences of Operation Iraqi Freedom are still being assessed. Most observers agree the balance of powers in the region has been overturned by the invasion and its aftermath. Within Iraq, ethnic minorities like the Kurds and religious minorities such as Sunni Muslims and Arab Christians are experiencing pressures not fully felt for centuries. Under the control of the Ottoman Empire and later the British, Iraqi society for the most part lived in harmony. Tensions were not erased under Saddam, who reacted brutally to a Kurdish independence movement. But in the wake of the invasion, sectarian clashes have reached deadly levels hardly seen since before the days of Ottoman rule. Iraqi Christians in particular have suffered, with more than half of an estimated population of 1.4 million fleeing the country. A community in place since the first century AD is being forced to leave!
As the Singapore statesman Lee Kuan Yew has observed, regime change in Iraq means the Shi'ites have come to power. This is to the advantage of the fundamentalist religious regime in Iran, which professes the same sect. Without the secular Saddam on their doorstep, the Iranians have been bolder in extending their influence westward. It remains to be seen how the "150 million or so Shiites living in Sunni countries elsewhere in the region" will react. At the very least, a former secular check on Iran has been removed. Iran regularly sends militia fighters through the Iraqi countryside into Syria and Lebanon. As another observer put it, "we spent a trillion dollars and countless American lives to give Iran strategic advantage in the region."
One of the express aims of the invasion was to establish democracy in Iraq. On paper, they have one. The Democracy Index, an evaluation of governments across the globe, classifies Iraq's government (in 2012) as somewhere between a "flawed democracy" and an authoritarian regime and ranks it 119th out of 165 countries. Most outside observers regard the ongoing sectarian violence in the country as a significant barrier to democratic progress. Transparency International takes a dim look at the corruption of the current Iraqi regime, scoring it at 16 on a scale of 0 to 100 ranking it as one of the ten most corrupt nations or territories in the world. Finally, a quick look at the new Iraqi constitution confirms that the first thing we seem to have established in the country is Islam:
First: Islam is the official religion of the State and it is a fundamental
source of legislation: No law that contradicts the established provisions
of Islam may be established.
As the former prime minister of the regional government in Kurdistan admitted in 2013, "We hoped for an inclusive democracy that is at peace with itself and at peace with its neighbors. To be blunt, we are far from that."
Despite the preceding, it would be ridiculously one-sided to assert that Operation Iraqi Freedom accomplished nothing. Saddam Hussein was removed from power and later executed. He was a brutal dictator who willingly used terrorism and WMD to further his state interests. With regard to the Kurds, his approach was genocidal, with tens of thousands or more killed. The majority of Iraqis seem to believe they're better off without Saddam, and most likely their judgment is correct. But for Americans, the question we must ask ourselves is whether it was worth it for us. Was the removal of Saddam worth the price we paid in blood and treasure?
THE COSTS
The "Costs of War" project at Brown University represents what could be the most detailed, comprehensive effort to assess the costs of the Iraq War in terms of money and human life. As of the invasion of Iraq's tenth anniversary in March 2013, the project estimates that price at over 190,000 killed and $2.2 trillion dollars. American casualties at this time included 4,488 U.S. service members killed as well as a minimum of 3,400 civilian contractors. The number if American troops wounded in action comes to more than 32,000. According to the Costs of War project, "the US VA system alone has already approved 675,000 disability claims from veterans of the two wars." Among the Iraqis, those killed and injured in the war and the later insurgency number in the hundreds of thousands, and 2.8 million people (about 1 in 12 of the total population) have been displaced from their homes.
Financial costs are likely to end up even higher than the estimated $2.2 trillion. Since the majority of the funds were borrowed, interest costs could push the final number close to $4 trillion—just for Iraq alone. The cost of caring for service personnel, including Medicare expenses, is impossible to determine but could also tack on billions more. The estimates also do not include state and local expenses for veteran care. We could also consider the capital loss involved, since every dollar spent on the war will have to be paid back with interest out of tax revenue. In other words, it will be removed from the productive economy.
It is much more difficult to determine costs such as America's loss of political capital abroad. But as the negative response to possible military strikes in Syria in 2013 showed, the world is no longer willing to take our word for it when we talk about the use of WMD. Before the Iraq invasion, Saddam may have posed a threat, but the Iraqi people were largely indifferent toward America. Now, even many who may be grateful to us for the removal of Saddam are at best ambivalent because of the long legacy of suffering and violence that came in the wake of Saddam's removal.
Saddam Hussein was undoubtedly a tyrant, but he was a secular tyrant. His atrocities against the Kurdish people were the acts of an authoritarian nationalist against Kurdish political separatism. Under Hussein, large populations of Christians, Sunnis, and Shias lived together in relative peace. Al-Qaeda had no real home in Iraq, because they regarded Hussein as a pan-Arab secularist with no interest in global Islamic revolution. Iraq and its people were not involved in 9/11.
Removing Saddam Hussein has been a disaster. Among veterans, only 44% now say it was worth it. We have lost more than 4,000 killed and tens of thousands wounded, spent more than $2 trillion, and what have we accomplished? The Shi'ite majority of Iraq is now under the influence of Iran. The Sunni Arabs in Iraq, deprived of political power, are now supporting al-Qaeda and other Islamic fundamentalist forces. The Iraq War failure forces us to stop and think: what are we fighting in the Middle East? Who or what is the enemy?
Quoted in CNN, "Cheney: No link between Saddam Hussein, 9/11." [Taken from an appearance at the National Press Club.]
Quoted in Global Security, "Iraq Survey Group Final Report."
Woods and Lacey, Saddam and Terrorism, 17.
Pape, Dying to Win, 114.
Johnston and Broder, "F.B.I. Says Guards Killed 14 Iraqis Without Cause."
Ibid.
Risen, "3 Blackwater Guards Called Baghdad Shootings Unjustified."
Associated Press, "U.S. halts civilian travel outside Green Zone."
President George W. Bush, "President's Radio Address."
Lowther, "Rumsfeld 'helped Iraq get chemical weapons'."
Kessler, "History lesson."
Shareef, The United States, Iraq and the Kurds: Shock, Awe and Aftermath, 146.
Ritter, War on Iraq, 28. Note: Ritter was a weapons inspector for the UN.
Global Security, "Iraq Survey Group Final Report."
Associated Press, "CIA's final report: No WMD found in Iraq."
CIA, "Iraq's Chemical Warfare Program."
Quoted in Grieve, "Welcome back, Tony." [Emphasis added]
The 9/11 Commission Report, 61-66.
Saddam and Terrorism, 41-3.
Ibid, 21.
Ibid, 45-6.
Kafala, "The Iraqi Baath party."
Beaumont, "From a Tikrit boy to butcher of Baghdad."
Timmerman, The Death Lobby.
Hersh, "Selective Intelligence."
Moore, "How Chalabi and the White House held the front page."
Ibid.
Kampfner, Blair's Wars, 156.
Hersh, "Selective Intelligence."
Harvey, Explaining the Iraq War, [page number?]
Associated Press, "Iraq: hundreds escape from Abu Ghraib jail."
Spain and Turchie, Breaking Iraq, [page number?]
Richter, "Missing Iraq money may have been stolen."
Judicial Watch, "Billions For Iraq Reconstruction Lost To Fraud."
Wood, "Iraq Reconstruction Cost U.S. $60 Billion."
The Associated Press, "Post-war Iraq ' still corrupt and unstable'."
Ibid.
Hanna, "Decade of Violence Threatens To Uproot Iraq's Christians."
Yew, "The United States, Iraq, and the War on Terror."
Gould, "10 Years After the Fall of Saddam."
Democracy Index, "Democracy Index 2012."
Transparency International, "Corruption Perceptions Index 2013."
Iraq Const. I.ii.
Quoted in Gould, "10 Years After the Fall of Saddam."
Lutz, "US and Coalition Casualties in Iraq and Afghanistan."
Ibid.
Ibid.
Pew Research, "War and Sacrifice in the Post-9/11 Era."