Iran: Hanged for Crime of Opinion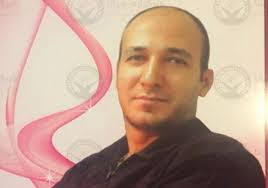 Mr. Mohsen Amiraslani Zanjani, who had been found to b guilty of "crimes of opinion" and had been detained in Iran prison, was executed.
Mr. Amiraslani was executed on charges of "corruption on earth" and "heresy in religion." He had been also found guilty of "insulting the prophet Jonah."  He said that the Prophet Jonah did not survived in the belly of the Wale.
A friend of Mr. Amiraslani in an interview with BBC Persian said that the prison authorities contacted the prisoner's family, informing them that his execution had been arranged and allowed them the last visit.
The execution was carried out at down on September 24.
Amiraslani was arrested in April 2006 and was jailed in solitary confinement in Evin prison, the most notorious prison reserved for political dissidents. .
The Supreme Court had annulled the death penalty twice. However, the execution is reportedly was implemented on at the order of Head of the Judiciary.
Following the news of the death and reaction to it, Gholam Hossein Esmaili, head of the Tehran Justice Department said Mohsen Amiraslani was guilty of "committing rape and adultery." He had never been charged of such crime in life.
He said Mr. Amiraslani invited women to his house with the pretext of teaching them his new interpretation of religion where he subjected them to rape.
It is customary for Iranian mullahs to bring charges of sexual impropriety against non-Muslims. The Bahais have been subject to these charges since the beginning of their faith.