Hillary Clinton's Diplomacy of Delusions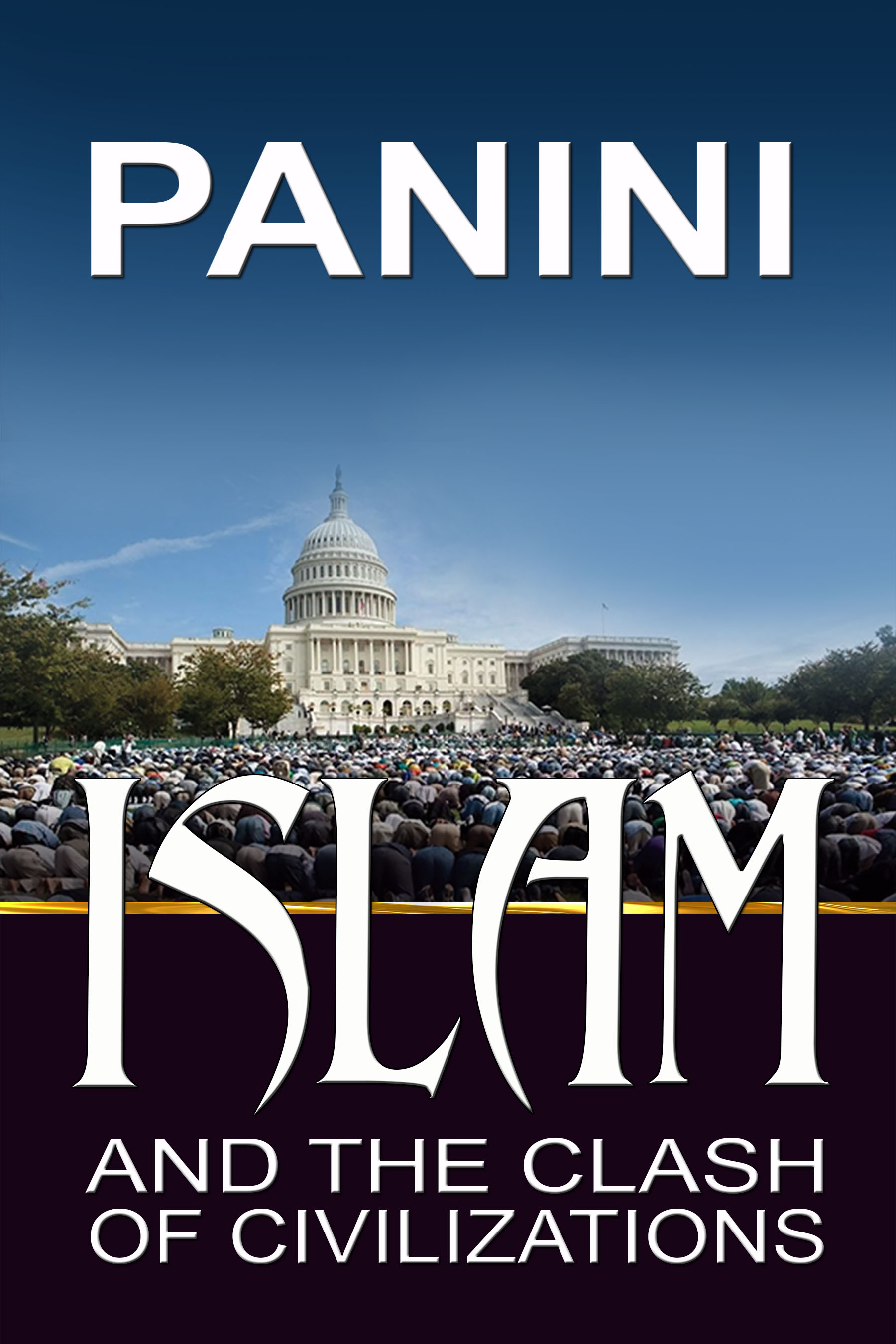 A Critical Review of Her Memoir, Hard Choices
Relations between nations are based on shared interests and values—but also on personalities. The personal element matters more in international affairs than many would expect, for good or ill.
—Hillary Clinton on diplomacy[1]
Perhaps our most delicate balancing act in the Middle East was with our partners in the Persian Gulf: Bahrain, Kuwait, Qatar, Saudi Arabia, and UAE. The United States had developed deep economic and strategic ties to these wealthy, conservative monarchies, even as we made no secret of our concerns about human rights abuses, especially the treatment of women and minorities, and the export of extremist ideology.
—Hillary Clinton on the Arab Spring[2]
Fix this on your own, and I won't say a word.
—Hillary Clinton on a child marriage in Saudi Arabia[3]
Hillary Clinton's Hard Choices memoir makes for some frustrating reading. She is a serious statesman who often grasps problems which many in the Obama and George W. Bush administrations did not. At the same time, however, her hard-headed political realism is constantly undermined by a fatal liberal idealism—one which leaves her completely unable to acknowledge the Islamic roots of the very problems she identifies. This idealism renders her solutions ineffective and her strategies impotent.
The problem at hand is that the U.S. government today is going out of its way to avoid even the appearance of criticizing Islam. Under pressure and intimidation from Islamic groups, in 2012 the FBI purged hundreds of documents and training materials because they contained descriptions which were reportedly offensive to Muslims. The 9/11 report necessarily mentions 'jihad' on 126 occasions and uses 'Islam' 322 times. Both words are entirely absent from the FBI's new Counter-Terrorism Lexicon.
This "kid gloves" approach to Islam makes it impossible for the government to deal adequately with terror situations when they arise. Terrorists around the world have stated time and again that Islam was their inspiration and jihad their goal. Major Nidal Hasan, the Army psychologist who killed 13 people in a shooting rampage at Fort Hood in 2009 went so far as to say he killed his fellow soldiers in order to defend the Taliban leadership in Afghanistan.[4] The Department of Defense classified Hasan's massacre as a case of "workplace violence."[5]
From reading Clinton's memoir of her time as Secretary of State it is clear that she is committed to this same approach to Islam. It is not mere political correctness, where she avoids mentioning certain people or using certain words while still being aware of the real situation on the ground. No, Clinton genuinely fails to understand the roots, the sources of growth, and the fundamental implications of the problems facing us in Afghanistan, Pakistan, Israel, Syria, and Iran. Her failure leaves her unable to identify or even name some of the basic realities of the world we live in. This would be a shame in any politician. In the former highest-ranking diplomat in the U.S. government, and a Presidential front-runner, it is unforgivable.
The best illustration of Clinton's difficulties can be seen in her analysis of the situation in Afghanistan and Pakistan. She recognizes the terrible consequences of the U.S. policy of Soviet containment in the 1980s. Determined to make the Soviets bleed in Afghanistan, the Americans armed and funded some of the most radical and conservative Muslims in the world. During her husband's administration in the 1990s, these former allies took over Afghanistan and turned on us, "allowing the country to become a safe haven for terrorists."[6] As Secretary of State, Clinton pushed the Obama administration into rightly recognizing that Afghanistan and Pakistan constitute one inextricably linked challenge. Through her efforts, U.S. officials came to see Pakistan's complicity in the resurgence of the Taliban.[7]
Unfortunately, Clinton is only able to see part of the picture. Her idea for a "comprehensive new strategy that addressed Pakistan's role in the conflict" completely ignores one important element: Islam.[8] No politician can understand what motivates either the Taliban or the Pakistanis without coming to grips with the Islamic beliefs which inspire them. Their strategies and even tactics come right from Islam's most authoritative books. Yet over the course of nearly 600 pages Clinton refers to Islam only a dozen or so times and never even mentions the word 'jihad'.
Clinton hasn't the slightest idea what Islam is or means. For her, it is just another religious lifestyle which can be reconciled easily with others in a rational, pluralist society. This is why she calls the Taliban an "extremist group with medieval cultural views" led by a "radical cleric."[9] The Taliban and their leader advocate a very old, respected, and even (in Islamic terms) pious brand of religion. Many of the views and practices Clinton calls extreme were originally promoted by none other than the Prophet Muhammad himself. Guess which person holds more authority in the Muslim world.
Having completely misunderstood what the Taliban is, Clinton and her team come up with a supposedly clever plan to deal with it. They will isolate the ideologically committed leaders from the common soldiers, whom they think are more pragmatic. "With enough pressure," Clinton predicts, "they might realize that armed opposition was futile and the road to any role in Afghan public life was through negotiations."[10] The problem with this analysis is that it assumes the Taliban has any interest whatsoever in Western concepts like "Afghan public life." Islamic fundamentalists don't want a seat at the table; they want the whole table. Their religion tells them Islam must dominate. It is the correct way of life, not an "equal partner" with any other.
Short-term improvements or temporary powers cannot tempt the likes of the Taliban. Jihadists know they are playing for long-term stakes and permanent victory. Indoctrinated in the tenets of jihad in grim Wahhabi madrassas, leaders and foot soldiers alike are happy to die fighting infidels and apostates, secure in the faith that their cause will succeed in the long run. Clinton is so determined to see the Taliban as a rational actor on the political stage that she completely misses the Islamic source of their deadly determination.
Even the concessions she seeks to extract from the Taliban demonstrate her unrealistic outlook. "If the Taliban could be persuaded or pressured to drop their ties with al Qaeda," she writes, "and reconcile with the government in Kabul, then peace would be possible."[11] This is the kind of thing which only makes sense in a Western press conference. Even if the Taliban agreed to cut ties with al-Qaeda and work with Afghanistan's elected government, there is no reason to believe it would be anything other than a short-term tactical choice. Islam is very adept at making concessions when in a weak position, only to come back with a vengeance once given enough time to regroup and rearm.
Clinton's assessment of Pakistan's role in Afghanistan is plagued with the same essential difficulty. She is aware that the Pakistanis have been undermining American efforts since before we even arrived, but the way she describes and deals with their complicity shows how well they have eluded her. "We needed to get Pakistanis invested in the future of Afghanistan," she claims, "and convince them they had more to gain from peace than from continued conflict."[12] In fact, Pakistan has been "invested" in Afghanistan since the Soviet invasion. The manner of their investment in Afghanistan is precisely what is causing so many problems for the Americans.
For decades, the Pakistanis have been trying to turn Afghanistan into their own proxy state. To that end, they've been trying to establish a religiously conservative, Pashtun-dominated government in Kabul. This is why Pakistan supported Pashtun jihadists rather than one of the many other anti-Soviet mujahedeen forces in the 1980s. It is also why Pakistan sponsored the rise of the Taliban in the first place. The Taliban has been Pakistan's most faithful and reliable supporter in the region since before 9/11. After the 9/11 attacks, on the eve of the American-led invasion in October 2001, the head of Pakistan's Inter-Services Intelligence (ISI) visited the Taliban ambassador in Pakistan and told him, "We want to assure you that you will not be alone in this jihad against America. We will be with you."[13]
Despite this history, Clinton naively remarks, "if Afghans and Pakistanis could trade together, maybe they would learn to work together to combat the militants who threatened them both."[14] First of all, the decisions made by Pakistan and the Taliban clearly show that economic advancement is not a top priority for either. Trade isn't all that appealing to leaders who rake huge profits from corruption and illegal trafficking. Second, the conflict is not between Afghans on one side and Pakistanis on the other; the conflict pits the Pakistanis and their Afghan allies against whichever Afghans that Pakistan has no interest in. Most importantly, why would Pakistan help the Afghan government in combating jihadists (or "militants," to use Clinton's Islamic-ignoring lexicon)? Pakistan is the one who trained, funded, and directed those same jihadists in the first place.
Of course, the strategy Clinton implemented based on her misunderstandings failed to achieve victory. Referring to Pakistan, she recalls that "we needed their help in closing the safe havens from which Taliban insurgents were staging deadly attacks across the border." Those safe havens are there in part due to the efforts of the Pakistani government. Needless to say, the Pakistanis were reluctant to undo their own hard work. Clinton is left to lament that "too many leaders of the Pakistani military and intelligence services were … turning a blind eye to the Taliban insurgency and other terrorist groups or, worse, aiding and abetting them."[15]
The problem is much deeper than Clinton knows or wishes to acknowledge. Pakistan's Army and its ISI actively sheltered the Taliban when it experienced setbacks in Afghanistan. They protected them, funded them, trained them, and even helped them to recruit new members. The army and the ISI, both pillars of the state of Pakistan, also provided logistical support for Taliban groups, ushering them across the border to kill NATO and Afghan soldiers then escorting them back to their safe havens.[16] This behavior is nothing new for Pakistan, and is entirely consistent with its regional foreign policy. As former American envoy to Afghanistan Peter Tomsen notes, Pakistan strategizes "to harness radical Islamic fervor to gain strategic depth against India, liberate Kashmir, and fan the flames of religious holy war in the South Asian region and elsewhere."[17] Since 2004, it has been clear to Western intelligence agencies that the Pakistan army and the ISI were still extensively supporting the Taliban. Why does Clinton act as if this was not the case?[18]
Instead of pretending that she could offer Pakistan things it did not seek in return for helping to end a situation Pakistan had itself produced for its own benefit, Clinton should have asked why it was that Pakistan supported the Taliban. Their commitment to the Taliban in particular and jihadists in general has been consistent through multiple military and civilian administrations. From Benazir Bhutto to Pervez Musharraf to Nawaz Sharif, leaders have come and gone but Pakistan's support for ideological Islam and the cause of jihad has continued without fail. Clinton and the entire Obama administration are blinded by political correctness. Unable to identify Islam as a problem, they can only insist unconvincingly that the issue is one of generic extremism or radicalism. They cannot understand the problem or produce the means of attacking it at its root.
Secular Western leaders like Clinton interact with leaders like former President Asf Ali Zardari (husband of the late Benazir Bhutto) and cannot imagine that such urbane and westernized individuals could also support jihad. But as former Pakistani ambassador to the U.S. Husain Haqqani points out, "this duality in Pakistani policy is a structural problem rooted in history and a consistent policy of the state. It is not just the inadvertent outcome of decisions by some governments … as is widely believed."[19] Pakistan's very existence as a nation is based on Islam—that was the reason for its partition from India in 1948—and even General Zia ul-Haq's infamous Islamization policy in the 1970s and 80s "was the extension of a consistent state ideology, not an aberration."[20] Over time, as Haqqani shows, the political commitment to religious ideology expanded into a strategic commitment to jihadist ideology, the ideology of holy war.[21]
Under General Zia's leadership, all Pakistani officers were required to read S.K.Malik's The Quranic Concept of War. Malik's book informed them that "the reward of those who fight for the cause of Allah is safe, splendid and sure" and "those who die fighting for the cause of Allah never actually die."[22] Such sentiments could hardly be stated more clearly by a follower of al-Qaeda or the Taliban. The current leaders of Pakistan's military grew up studying this work, where they learned that "it is on the strength of our Faith, and the weakness of that of our adversary, that we can initiate plans and actions calculated to strike terror into the hearts of our adversaries."[23]
The root of Pakistan's continual support of death and destruction is not "radicalism" but Islam itself. Clinton has been well trained to ignore this obvious fact. If diplomats cannot even use the word jihad and cannot acknowledge that Islam is the inspiration behind the killing in Afghanistan, how can they hope to stop it? Explaining the Obama administration's frustrations with Afghan leader Hamid Karzai, Clinton says that "one of our problems with him was that he didn't see the Taliban as his primary opponent in the war. He believed Pakistan was."[24] It seems not to have occurred to Clinton that Karzai was right. Driven by the Qur'anic imperatives and jihadist ideology at the heart of their worldview, Pakistan has indeed ensured that Afghanistan remains in the grip of literal and brutal Islam.
"Future disagreements and distractions are inevitable," Clinton continues blandly concerning Pakistan, "but if we want results we have no choice other than to stay focused and pragmatic."[25] This alleged pragmatism, based as it is on the assumption that Pakistan is a secular nation which can be persuaded by promises of trade and mutual cooperation, is actually the opposite of pragmatic. It is delusional. So long as the U.S. ignores Islam as the root of the problem in Afghanistan and Pakistan, its strategies for dealing with the region are doomed to ineffectiveness and failure.
Clinton's tendency to see Islam as unproblematic and only occasionally marred by "extremism" clouds her judgment across the globe. Despite mounting evidence of the Saudi government's funding and directing of jihadist terrorism, Clinton continues to toe the government line and refuses to criticize the royal family. Again she describes the problem vaguely while neglecting to attack the source. "It was appalling," she laments, "that money from the Gulf continued funding extremist madrassas and propaganda all over the world."[26] The phrase "money from the Gulf" is diplomatic deception—if Clinton were truly appalled why was she not more specific about who is funding what? Why not take on the government which has funded and supported America's deadliest Islamic enemies around the world for decades?
Clinton has been much more honest in private. In a leaked memo from 2009 she states quite clearly that Saudi Arabia is the "most significant source of funding to Sunni terrorist groups worldwide."[27] Of course, the issue is not simply a matter of the Saudis failing to crack down hard enough—it is that their Islamic "principles" direct them to actively and personally support people who massacre others in the name of religion. The same year that memo was written, lawyers for the 9/11 victims found, according to The New York Times, "new evidence of extensive financial support for al Qaeda and other extremist groups by members of the Saudi royal family."[28]
It has been thoroughly documented that support for al-Qaeda, the Taliban, and other jihadist groups comes from Saudi Arabia (often through Kuwait as an intermediary). Qatar has also been shown to be the world's biggest supporter of genocidal terror group Hamas. So what does Clinton prioritize when it comes to the Gulf Cooperation Council [the GCC, which includes Saudi Arabia, Kuwait, and Qatar as charter members]? "I pressed [GCC] leaders," she seems proud to recount, "on the need to open up their societies, respect human rights, and offer more opportunities to their young people and women."[29] This is almost criminally delusional. While purportedly committed to the defeat of the Taliban and al-Qaeda, Clinton completely fails to confront the leaders of the very countries whose financial support gives life to those same mass murderers. Meanwhile she thinks she can cajole and persuade Muslims into giving up the repression and misogyny that are inextricable elements of their creed. You cannot cure consequences by ignoring the cause.
Perhaps the most ludicrous example of Clinton's inability to appreciate the differences between herself and traditional Muslims comes in her naïve description of the Arab-Israeli impasse. Ignoring the troubling and disturbing reality, Clinton insists that "parents in Gaza and the West Bank share the same aspirations as parents in Tel Aviv and Haifa for a good job, a secure home, and better opportunities for their kids."[30] If this were true, the conflict between Israel and the Palestinians would indeed be responsive to the pragmatic and material persuasions Clinton has in mind. Decades of enduring conflict suggest, however, that she is missing a large piece from this particular puzzle. Compounding the above mistake, Clinton goes on to pontificate that "understanding this is a vital starting point for bridging the gaps that divide the region and providing the foundation for lasting peace."[31] Such a statement is fatuous given the enormous lack of understanding on display. Quite simply put, Israeli Jews and Arab Muslims do not all have identical aspirations and desires. Believing that they do is a foundation for delusion and misunderstanding. Islam makes fundamentally different demands of its adherents than the material considerations Clinton puts forward.
Across Gaza and the West Bank, children and teens are raised to glorify suicide terrorism and to celebrate massacre and murder. "Your enemies seek life while you seek death," proclaims a Palestinian Authority (PA) textbook, "they seek spoils to fill their empty stomachs while you seek a Paradise as wide as are the heavens and the earth."[32] Children are taught a message of hatred in schools named after so-called martyrs. Eight schools in the PA are named after al-Khansa, a female Muslim icon revered for her 7th century celebration of the martyrdom of four of her own sons. Another PA girls' school is named after Shadia Abu Ghazaleh, who died when the bomb she was preparing for a terrorist attack in Tel Aviv prematurely exploded. One of that school's students, when interviewed on PA television, explained the Ghazaleh "was a model of the wonderful female Palestinian fighter. We follow her path in this school."[33]
Meanwhile, young indoctrinated boys in Jenin pleased a Hamas television crew with their commitment to dying for violence. "We want to die as martyrs," one boy claimed in an interview, "and among us, the martyrs are loved," boasted another. Elsewhere on Hamas television, a Kuwaiti Muslim Brotherhood member encouraged the audience, "We are not like the children of Israel … we yearn for death and Martyrdom … Every mother—especially the mothers in Palestine, but every mother in the [Islamic] Nation, not just Palestine—must nurse her children on hatred of the sons of Zion." On PA television, the father of a "martyr" suggested that "if every home would sacrifice two of its children, we would defeat the enemy. Let every house with 7 [children] sacrifice 2, as I have done."[34]
In the face of such statements, Clinton's claim that Israelis and Palestinians want the same thing for their children rings hollow. Many more such statements could be easily found offered up by and for Palestinian Arabs. Parents in Gaza and parents in Tel Aviv do not share the same aspirations, regardless of what Mrs. Clinton would like to believe. And Islam is the difference between the latter culture which seeks life and the former that glories in blood and death.
Misunderstanding or ignoring the violence and intolerance implicit in Islam leads Clinton time and again to underestimate and misconceive her efforts in Muslim countries. Regarding Syria, despite acknowledging the terrible results of arming the Afghan mujahedeen in the 1980s, Clinton and her colleagues "began exploring what it would take to stand up a carefully vetted and trained force of moderate Syrian rebels who could be trusted with American weapons."[35] Such a statement simply topples under the sheer weight of the ridiculous assumptions loaded onto it. The idea that American "vetting" could keep weapons out of the hands of jihadists is wishful thinking at best, particularly given recent experience in Afghanistan. In 2012 alone, there were 30 "insider" attacks by Afghans in uniform, killing more than 50 American and allied troops.[36] In the first week of August 2014, a U.S. Major General was gunned down by an Afghan soldier inside the Afghan Army's academy.[37] If this is what happens under close American supervision, how can Clinton or anyone else make sure American weapons are going to be used exclusively by these much-mythologized moderates?
Furthermore, the experience of Egypt and Tunisia ought to have demonstrated that it is not the group which overthrows a regime that matters, it is the group which subsequently wins control. Liberal Egyptians on Twitter may have played some role in putting pressure on Hosni Mubarak's regime in Egypt, but once it crumbled the Muslim Brotherhood seized power. As Clinton herself testified, the young leadership of the anti-Mubarak demonstrations was "a disorganized group not prepared to contest or influence anything."[38] Given the outcome in Egypt, which was only saved from complete disaster when the army stepped in to restore its own dominance over the Muslim Brotherhood in 2013, what makes Clinton think the result of a Syrian revolution would bring anything other than the dominance of Sunni fundamentalists?
Parroting typical western commentary regarding the country where the "Arab Spring" began, Clinton reports from Tunisia in February 2012 that "a moderate Islamist party had won a plurality of votes … Its leaders promised to embrace freedom of religion and full rights for women."[39] Again, the delusions are enough to choke off any realistic assessment or potential solutions. The very notion of a "moderate Islamist" is an oxymoron. Even if it were possible, the party Clinton refers to here does not fit the description. Ennahda is linked to the Muslim Brotherhood and had engaged in terrorist attacks under the previous Tunisian regime. As is typical for jihadists who routinely hoodwink gullible western liberals, Ennahda offers "one message in the media and another in the mosques."[40]
The freedom of religion and rights for women Clinton wanted have both been damaged, not promoted, by the Arab Spring in Tunisia. As foreign correspondent John Bradley explains, before this so-called spring Tunisia was "ruled by the most secular Arab regime and was the most socially liberal and progressive Muslim country in the Middle East."[41] Abortion had been legalized and the veil banned for state employees. Tunisia "embraced secularism with a passion and loathed Islamist ideology."[42] Following the revolution in 2011 that was so celebrated in the West, "rates of the crimes of violence against women went up: rapes, verbal and physical harassment," while a Tunisian female journalist witnessed "a creeping Islamization of Tunisia, women being the main target through indirect pressure."[43] Clinton's efforts to promote women's rights will continue to meet with similar failures as long as she fails to face the fact that Islam encourages the degradation and abuse of women.
In conclusion, Clinton's memoir is a clinical example of how political correctness, moral relativism, and plain old-fashioned wishful thinking continue to blind American leaders to our worst enemy. Unable to identify or even name the real motivations of those who spread fear, misogyny, repression, and murder around the world, Clinton has no answers to offer to the threat they bring. Traditional Islam, imbued with the thirst for jihad and the imperatives of Islamic imperialism, is America's and the free world's greatest enemy. But you would never know it from this book, written by the woman who led American foreign policy for four years and may well be our next President.
Ironically, Clinton recognizes that liberal assumptions may not work in negotiations with Russia's Vladimir Putin, for whom "geo-politics is a zero-sum game, in which, if someone is winning, then someone else has to be losing."[44] But Putin's approach pales in comparison with Islam's Muslim-infidel dichotomy and the violent insistence across the world that no infidel or "apostate" power can be legitimate. Just as it was in the Cold War, Putin's Russia is a power that can be reasoned with as it seeks to provide a better life for its people. The forces of Islam produce a far greater and far deadlier enemy—one whose nihilistic carelessness for the lives of others puts them beyond the reach of rational persuasion and conventional diplomacy. America needs leaders who, unlike Hillary Clinton, understand this.
——————————————————————————–
[1] Clinton, Hard Choices, 207.
[2] Ibid, 351.
[3] Ibid, 352.
[4] Fernandez, "Fort Hood Suspect Says Rampage Was to Defend Taliban Leaders."
[5] ABC News, "Nidal Hasan Admitted Jihadist Motive, Ft. Hood Victims' Attorneys Say."
[6] Clinton, Hard Choices, 147, 461.
[7] Ibid, 186.
[8] Ibid, 131.
[9] Ibid, 130.
[10] Ibid, 151.
[11] Ibid, 150-151.
[12] Ibid, 155.
[13] Coll, "Don't Look Back."
[14] Clinton, Hard Choices, 155.
[15] Ibid, 156, 186.
[16] Schmidt, The Unraveling: Pakistan in the Age of Jihad, 161.
[17] Tomsen, The Wars of Afghanistan: Messianic Terrorism, Tribal Conflicts, and the Failures of Great Powers, 589.
[18] Cf Rashid, Descent into Chaos: The United States and the Failure of Nation Building, 222-223.
[19] Haqqani, Pakistan: Between Mosque and Military, 2.
[20] Ibid, 3.
[21] Ibid.
[22] Malik, The Quranic Concept of War, 44.
[23] Ibid, 144.
[24] Clinton, Hard Choices, 145.
[25] Ibid, 199.
[26] Ibid, 351.
[27] BBC Online, "Wikileaks: Saudis 'chief funders of Sunni militants.'"
[28] NYT, "Documents Back Saudi Link to Extremists."
[29] Clinton, Hard Choices, 352.
[30] Ibid, 305.
[31] Ibid.
[32] Palestinian Media Watch, "Schoolbooks."
[33] Palestinian Media Watch, "Names of Schools in the PA."
[34] Palestinian Media Watch, "Promoting Child Martyrdom."
[35] Clinton, Hard Choices, 461.
[36] Felbab-Brown, Aspiration and Ambivalence: Strategies and Realities of Counterinsurgency, 218.
[37] Washington Post, "Afghan troops' rocky past offers clues into shooting that killed U.S. general."
[38] Clinton, Hard Choices, 346.
[39] Ibid, 360.
[40] Barnabas Fund, "Christians Flee as Islamist Influence Grows in Tunisia."
[41] Bradley, After the Arab Spring: How Islamists Hijacked the Middle East Revolts, 1.
[42] Ibid, 5.
[43] Mhenni, "The Double Discourse of Tunisia's Moderate Islamists."
[44] Clinton, Hard Choices, 227.