The gruesome Islamic death cult set to replace ISIS in 2018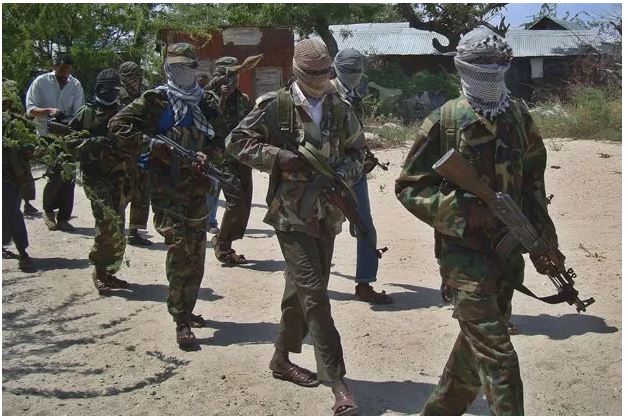 A TERROR group that frequently beheads civilians and stones children to death could replace ISIS next year spreading mass-murder around the world.
Al-Shabaab – meaning "The Youth" in Arabic – is most commonly known in Africa, where it has continued to grow at a shocking rate over the last few years.
In Somalia, which is a stronghold for the group, it rules large parts of the poverty-stricken country with an iron fist.
This has included public beheadings and stoning young girls to death on charges they are "adulterers".
And the al-Qaida associated terror cult is showing no signs of going anywhere.
Its attacks on targets in Somalia and Kenya have increased in ferocity in recent months and last year, it became Africa's fast-growing and deadliest extremist group.
In October, al-Shabaab was behind the third worst terror attack in history when a truck bomb killed at least 512 people in Mogadishu.
After the attack, Global Risk Insights said the horrific attack showed al-Shabaab is a "resurgent" group.
"The latest attack in Mogadishu shows that the organisation is resurgent and has the capabilities to carry out acute attacks.
"While small-scale targeted attacks by al-Shabaab are common in Somalia, the scale of 14 October bombings is unprecedented."
It added: "It signals the growing sophistication of al-Shabaab's tactics and the failure of the Somali government to address the threat.
"Al-Shabaab has also extended its influence outside the country and poses a transnational threat in East Africa."
And the group's shocking explosion is size also coincides with well-known Islamist organisation, ISIS, being beaten-back by allied forces.
The sick terror cult has been mercilessly bombed in their Syria strongholds, leading to them eventually being driven out of their de-facto capital Raqqa in October.
At the time, US President Donald Trump declared the "end of the caliphate is in sight", adding all ISIS leaders and supporters "will face justice".
However, unlike al-Qaida, al-Shabaab has yet to carry out any terror attacks on western soil.
But the alliance between the two murderous groups could indicate this may change as the group soaks up support and rapidly gains followers.
In 2016, the group claimed responsibility for a failed suicide bombing of Somali-owned Daallo Airlines.
In the aftermath of the attack, the group revealed it had originally planned to bomb a Turkish Airlines flight in a bid to kill Western intelligence officials and NATO soldiers.