A Letter to the British Media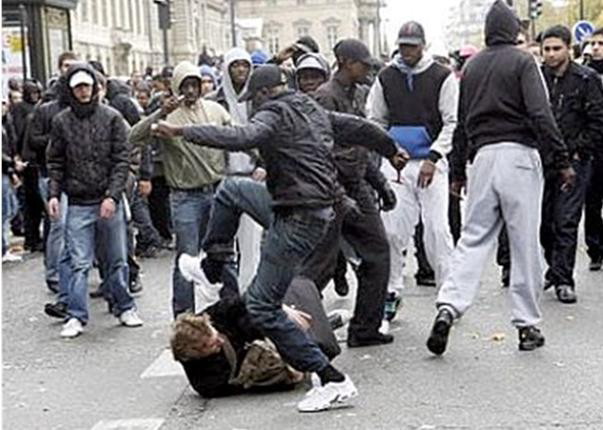 This is the letter the brave Faithfreedom.org contributor Martha van der Pol sent to UK media
Today, if we value our lives, we should of course be completely in favour of ANY measure that will protect lives against the constant slew of terrorist plots by Islamic faithful. The point is however, Theresa May would not need to introduce such blatant infringements into our freedoms as are within the investigatory powers bill were it not for the fact that the politically correct political classes are obsessed with maintaining the status quo rather than dealing with the root cause of terror, namely Islam. Observant Muslims are supposed to see Islam's laws, Sharia, as superior to those of the land they live in. This makes Islam a supremacist ideology, and combined with the religious duty on Muslims to spread Islam by any means including violence, it makes it a violent one too. So in order that our leaders need not breach the rules of political correctness and name Islam as a seditious and violent ideology, we continue to have to spend hours going through security at airports because of fears of a shoe bomb, or a bomb in our drinking water bottles, we continue to live in fear of the next terror attack – as not all plots will ever be foiled. We now also have to expect all our communications to no longer be private but open to the eyes of snoopers.
"Is Islam compatible with democracy?
Islamic law is absolutely incompatible with true democracy. It is a theocratic system with Allah alone at its head. Allah's law is interpreted by a ruling body of clerics. There is no room for a secular political system in which all people are treated as equals." (TheReligionOfPeace.com)
What next – will women be told to cover up in public as they are being told in Germany and Sweden, to prevent Muslim migrants abusing and raping them?
By giving up our freedoms in this way we are simply taking a step towards becoming a Dhimmi culture, one where Islamic law rules over non-Muslims. The only way to end this slew of constant terror threats and resultant incursions into our freedoms is to end Muslim immigration, deport Muslims and ban Islam, as well as to ban all trade with the Muslim world. Anything short of this will see an incessant increase in Islamic terror attacks in the West, as observant Muslims will only ever be peaceful when Islamic rule is imposed upon us here as well as in the 50 Muslim countries they have already conquered from others through immigration and violence. I for one will vote for any representative in the UK who will be brave enough, like Donald Trump, to speak these self-evident truths.
Sincerely
Martha van der Pol can be reached at [email protected]