An ex Muslim from Fiji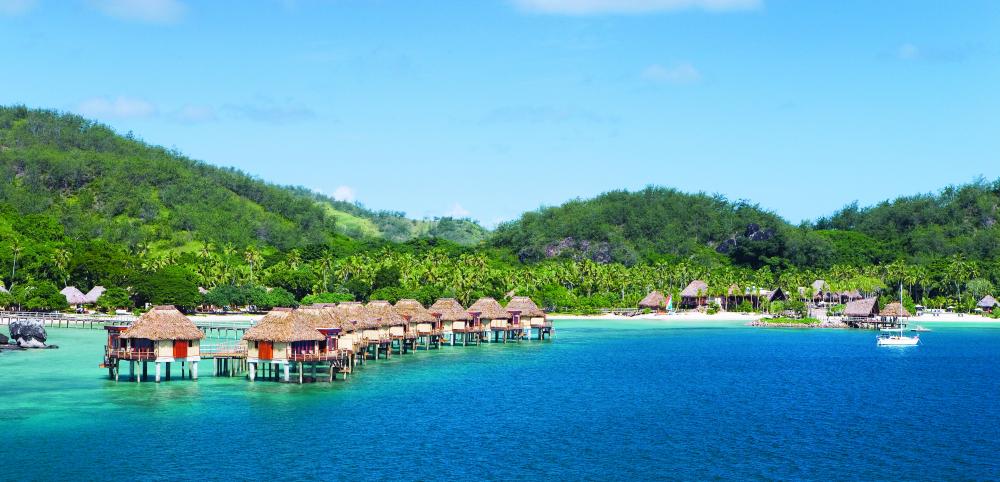 Hello Ali,
I finally joined your website as a registered member. I just wanted to let you know how my journey began and how your website was largely responsible for my leaving Islam and now completely detesting the so called religion of peace. I live in Fiji. We have a largely secular government with the predominant religion being Christianity, followed by Hinduism and then Islam. Fiji Muslims are basically Indians whose forefathers were converted to Islam. They came to Fiji with Hindus as labourers for the sugar cane plantations. They number only about 36000 or so but are very influential in that we have Muslim schools mosques, etc. all over the place. The good thing is on the grandeur scheme of things the Muslims in Fiji are largely Minion's in that they follow the faith blindly without much thought or analysis. This does two things it keeps them away from fundamentalism and also quite ignorant to the many ills in the faith. I was born into one such home. Middle class so called good Muslims. I was taught the Arabic version of the Quran by the time I was 4 years old. I finished the learning of the Quran by 10 or so and slowly through training etc. became the area Imam by the time I was about 15 or 16years old meaning I was leading about 50 men in prayer.
The one good thing in Fiji is that Western Education is compulsory and thus I attended and finished high school. During the later years of my schooling as I learnt more about science the questions started coming and it did not take me long to drift away from the religion. Added with the peer pressure of  a largely western life style practised by my friends I sort of became a non-practising Muslim which caused much conflict with my parents.
Anyway over the years i did all the usual things got married to a non-Muslim converted her had a child started a business etc. etc.
When I turned 35 I kinda had faith crises. The guilt and fear of not conforming to my faith plus the sudden realization that I was not immortal pushed me towards Islam again. I have seen this happening to many Muslims who as they get older seem to reawaken the virus as you put it so well. In the ensuing  2 or 3 years i became somewhat devout. It was in the year 2010 when after saying my ZOHAR prayer in my office during Ramadan that something in my head said "am I doing the right thing". All those questions that I had as a young rebel started flooding back. My research started on the web and within a few hours of reading and searching I came across your website. Needless to say I did not sleep that night as all that I knew or thought to be true was shattered. It's almost like having a trusted loving partner cheat on you only this is deeper and more painful as one models his or her life around this belief that we have the key to the truth and therefor heaven.  For quite a few nights after that I read and researched and it became clear that I was part of a cult and my beliefs were shattered. My journey to enlightenment had begun. Within a year or so I went from being a born again Muslim to someone who detests Islam with every fiber of my being. I hated the fact that I tried to impose this cult onto my wife and daughter and even to my wife's niece.
To this day I abhor the process of brainwashing that a Muslim (all religions do the same) child goes through. I hated the fact the fact that I wasted so many years of my life not really living like a human being free of all men made bull crap despite that fact that I lived a rebellious life in my twenties there were certain things you still did not do like eating non halal foods etc. By this time thanks to you and the website and my own verifications I had well and truly left Islam. It was the hardest thing I ever did and I am very proud of myself for doing so. I know many readers will agree with this and that is that Islam is like the HIV virus it takes over your whole life and it takes a great deal of courage to part from it.
In the last few years I studied Christianity, Hinduism, and Buddhism. I found Christianity to be simply a milder version of Islam and quite frankly the Quran is just the Old Testament on steroids.  There is some truth to the philosophy and fundamental belief systems of the Eastern faiths like cause and effect Karma etc. but overall the rituals are illogical. I have since started looking for scientific evidence on survival after bodily death and this is when things got really interesting. I have read and researched near death experiences (NDErs), evidence of Reincarnation, Death bed visions, mediumship, sightings of Ghosts and spirits etcm etc. After exhaustive research I have concluded that we do survive death and we do have a soul. I am also certain that there is a creator and an energy source that we all seem to be part of but it does not have anything to do with any of the organized stupidity which we call religion.
I believe I am now a much better human being. My journey has been hard but the resulting knowledge and subsequent mental freedom that I have granted myself and to my family has been worth it.
I also agree entirely with you that the west or the civilized world has to stop Islam now and call a spade a spade. We are running around in circles by being politically correct. Islam is and always has been the greatest threat to humanity. We must stop it now or regret the consequences forever.
I am so ashamed to be called a Muslim that I am changing my name so that I no longer identify with this cult.
I want to thank you very, very much to have taken the time and for having the courage to put up this website. For some of us it really has been a life changer.
Warm Regards
Reeaz
————
Dear Reaaz
It is so wonderful to read your story. I dedicated many years of my life trying to help Muslims see the truth and leave this ugly faith that is the main source of nearly all their miseries.  So, any time I get a testimony like yours I feel rewarded beyond measure.
The stories of near death experiencers were also the main factor in making me believe in the survival of the consciousness and in the existence of God.  I have spent countless hours reading these stories as they each reveal something different. To get a better picture one has to read many of them. So far I read over 700 of them and will continue reading the rest.  There are thousands.
These stories changed my entire outlook and my life.  With this new insight now, I can see many of my actions that at the time seemed justifiable were not right.  I have learned to forgive my enemies and even pray for them.  It is not that I understand the reason why it is important to forgive and pray for those who do us evil.  But that is what everyone who comes back says.   In Islam also there are things that Muslims don't understand and believe them nonetheless such as slay the unbelievers, beat your wife, Allah decides who will go to hell and who will go to heaven even before their fetus is formed etc. But there is a big difference between slaying the unbelievers and praying for one's enemy – a huge difference.
In regards to religions, I agree they are all manmade.  It is unfortunate that the followers of Jesus have also converted his faith into a religion.   I believe in Jesus as the savior of mankind, but I don't call myself a Christian for it reminds one of religious people and I am not religious.   Jesus did not start a religion. He brought salvation and I am saved by him.  He is my brother, my guide and my savior.
Why among all the prophets I chose Jesus as my savior?  Indeed many of the teaching of Buddha are also great and the same can be said about Hinduism, Zoroastrianism, Judaism, Baha'i Faith etc.   The answer is again NDE.  Most people who go to the other world and come back say they encountered Jesus.  Many of these people were not believers in Jesus prior to their experience.
So, not only the teachings of Jesus, as recorded by his disciples are good, according the NDEers he is actually the king in heaven.  Apparently heaven is a kingdom, not a republic and Jesus rules supreme.
Even though I read the Bible some 20 years ago and rejected it, now I am reading it again and finding out there are gems of truth hidden in it.  The best way to explain this is with the example of a gold mine.  Someone who does not know much about gold a gold mine looks much like any tunnel dug in the earth. It is just dirt.  An expert however can see veins of gold inside the rocks.  The Bible happens to be a very rich gold mine of truth and divine knowledge.
The Bible is written by humans.  They were inspired but humans nonetheless. So if you see things in it that are contrary to reason, they are either the result of the lack of understanding of is authors or its readers.   People who come back from the other world tell us that communication is not done through words but the ideas are conveyed from mind to mind.  The understanding is perfect while no words or language is used.   This means the authors of the Bible had to put their experience in words and explain what they learned in a language.  And because they were human their understanding was also limited.
There are many things in the Bible that make no sense, such as the story of the creation, if taken literally.  One friend of mine dedicated her entire life in finding that the stories surrounding Jesus already existed prior to Christianity and a lot of things that people now attribute to Jesus are not true.    I completely agree with her and in fact I knew much of what she has written in her books prior to having known her.  This information is readily available in many books.
When she learned about my acceptance of Jesus she was clearly upset to the extent that she unfriended me on facebook and cut her ties with me altogether.  She refused to debate me and when I tried to explain things to her she interpreted my emails as "hostile".  She lamented the loss of our friendship and cut me out altogether.
Today she is batting with cancer and I have added her to the list of people I pray for every day.  I wrote to her again, to express my best wishes for her complete recovery and also to invite her to read the stories on NDE.   She said she knows about NDE and dismissed them without elaborating.
I really hope she makes it, but if she doesn't she will be for a big surprise when she realizes that she did not die after all and meet Jesus face to face  who probably shake his head at her saying "oh you silly daughter."
We cannot find the truth about anything by merely guessing. If I put a box in front of you and ask you what is in it, you can't tell. If you say it is empty you are not closer to the truth than those who name something.
When it comes to metaphysics we don't the facts. So whatever people say about the other world is nothing but guess. Those who deny its existence are not any more correct than those who guess wrong.  The self-proclaimed rationalists and skeptics are just as dogmatic and close minded as the religious people that they so love to disparage.  Atheists are neither skeptics nor rationalists. They are dogmatic believers in materialism and just as bigoted, self-righteous, close minded and rancorous as the most fanatical religious people.
The only way to know what is in the box is to take a peep into it.  The only way to know about the other world is to go there. The problem is that the trip to the next world is one way, or it has been so until very recently.  Thanks to the advance in medicine, more and more people who die are resuscitated. A percentage of these people tell us what they saw.  They looked into that box.  So we better listen to them.
They tell us about the purpose of life and that we are all important with a job to do.  I like to compare us to pixels in a picture. A picture is made of millions and millions of pixels but each is important in making it.   In this world we have ranks and some people appear as VIP.  In the sight of God each and every one of us is equally important, just as the pixels in the picture are equally important.
I am glad that you found about NDE and I encourage you and everyone to read these stories.  You can't learn the truth by philosophizing.  The only way is to take a peep into the other world and since that is not possible, while we are still in this world, the next best way it to read as many stories of the people who have done that trip.
Ali Sina